Announcement
Simmons Doctorate of Social Work Program Welcomes New Students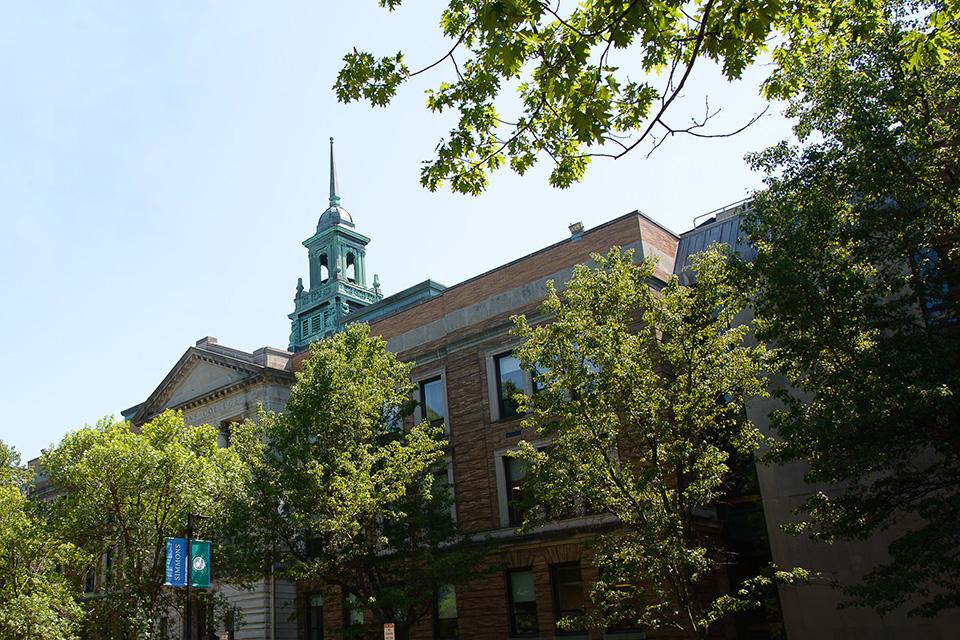 This program is unique in its ability to provide students with the opportunity to learn from expert faculty-practitioners who are skilled in leadership, inclusion and antiracism best practices.
— Dean Stephanie Berzin
Simmons new online Doctorate of Social Work (DSW) program is thriving with a group of engaged, passionate and committed students.
This new program enables students to pursue and advance in diverse clinical social work careers and empowers them to apply doctoral-level knowledge, research, and emerging approaches to socially just practices. The DSW program is resonating with professionals seeking to advance their skills and careers in social work. 
Created "for social workers by social workers," this online program centers on a curriculum rooted in the expertise and knowledge of faculty who are dedicated to research, teaching, and advanced clinical practice.
"This program is unique in its ability to provide students with the opportunity to learn from expert faculty-practitioners who are skilled in leadership, inclusion and antiracism best practices," said Dr. Stephanie Berzin, Dean of Simmons University's College of Social Sciences, Policy, and Practice.
Erica Givner, lead clinician and owner of Vision Towards Peace Counseling Services in Pittsburgh, says she had previously looked into several different doctoral programs, and the Simmons DSW program stood out from the rest. She was especially drawn to the opportunity for synchronous and asynchronous work and the ability to work closely with instructors and classmates.
"I had to really think about how I learn," says Givner. "In this program, I get to be 'in class' with my classmates, meet with my teachers, and talk through assignments. The instructors care so much and it keeps you so motivated and engaged—you want to give your best."
As a professional with nearly two decades of experience in social work, Givner also likes the DSW program's focus on the real world, visible in the program's three pillars of leadership, clinical practice, and teaching. Students are expected to come into the program with solid professional experience. 
"The instructors really want me to use and build on lived experiences," says Givner. "This experience has been so different from anything else, in a lot of ways. It has provided an opportunity to be seen and heard and validated."
She is currently participating in the full-time program, and likes the potential of being able to complete the program in two years. In addition, she says that the times of the classes allow her to continue her busy clinical social work schedule while being a full-time student.
"School has been my joy." says Givner. "It's a wonderful, meaningful experience."
Simmons originally anticipated a group of approximately 14 students in the inaugural January 2021 DSW cohort. Ultimately, 58 students from throughout the U.S. matriculated into the program. Similarly, approximately 50 new students are expected to join the program this May.
Melinda Gushwa, Director of the Simmons School of Social Work, says the interest among students is confirmation that the program's structure is attractive – particularly in today's unique moment. 
"By focusing on training and advanced leadership theory, Simmons students gain vital skills needed to promote inclusion, implement antiracist practices, and improve client systems," she says.