Alumnae/i Feature
Shayne Zaslow '11MA: The GCS Program Is Very Unique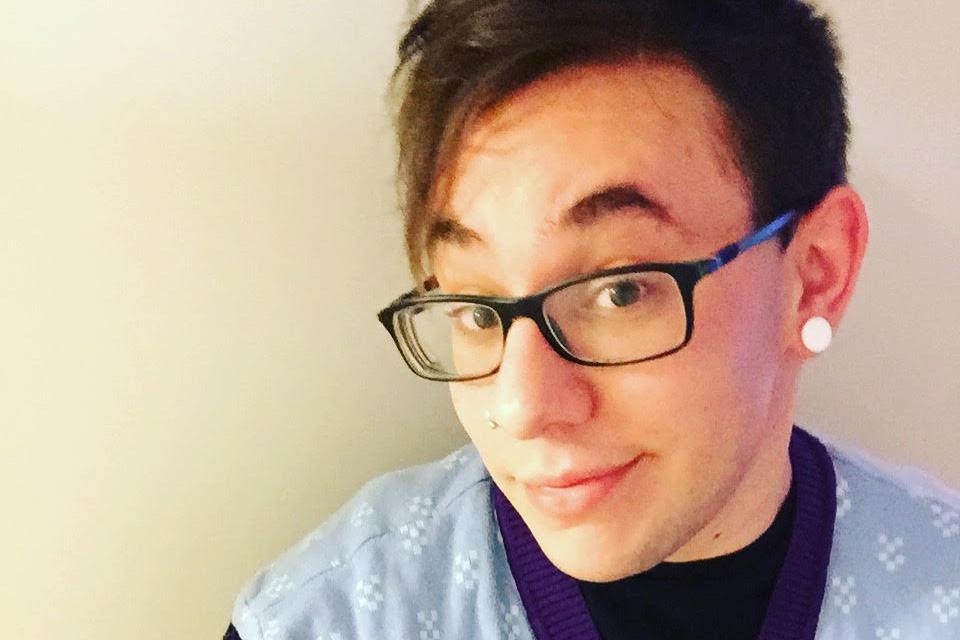 A PhD student in Sociology at University of Virginia, Shayne shares his thoughts on how GCS prepared him for his current studies.

What did you study at Simmons?
I completed a dual degree program to earn my MA in gender and cultural studies and my MS in communications management. My areas of academic focus were media studies, popular culture, queer theory, and feminist theory.
What attracted you to the MA in gender and cultural studies (GCS) program at Simmons?
Before applying to PhD programs, I wanted to get further exposure to the specific areas of scholarship in which I planned to pursue study.
How did Simmons prepare you for your current position or studies?
The GCS program allowed me to develop a strong theoretical background in cultural studies, queer theory, and feminist theory, preparing me to be a better PhD candidate. I was able to enter UVA with a clear direction of where I wanted my academic career to go and where I wanted to focus my studies.
In your experience, what was the best feature of the program?
Without a doubt, the best part of the program was the ability to work closely with faculty members and get to know them personally. I received incredible mentoring that allowed me to develop as a scholar and as I'm working towards my PhD now, I'm even more grateful for the guidance I got during my time at Simmons.
What was your favorite class at Simmons? Why?
Although I enjoyed every GCS class I took, Feminist Theory was probably my favorite class. I felt like it gave me a very solid background in feminism that was essential to my research interests, and many of the works I read in Feminist Theory are pieces I continually refer back to when thinking through my own work. 
Are there any faculty members that especially impacted you in your time at Simmons?
I credit much of my success at Simmons to the working relationship I developed with Jo Trigilio. Jo helped me grow as a scholar and was truly the best thesis advisor I could have asked for - completely supportive and encouraging of my (admittedly quirky) work, while continually providing detailed, critical feedback that allowed me to produce an end product that I am still proud of, even years after graduating. We have remained in contact since I graduated in 2011, and when I decided to apply to PhD programs in 2015, Jo was a huge help in reviewing multiple drafts of my applications, writing letters of recommendation, and making important decisions about where to go.  
What advice would you give to a prospective student who is undecided about applying to Simmons?
I went to Simmons to hone my interests as a scholar and to make sure I was well suited to continue a career in academia, and I very strongly believe that Simmons provided me with the necessary tools to succeed in my current graduate program. I would encourage other prospective students in the same position to apply to the program. I think Simmons is what you make it, and if you take initiative and seek out professors who are supportive and enthusiastic about your work, you can develop as an interdisciplinary scholar and pursue your research interests with a lot of freedom and encouragement. The GCS program is very unique, so if it sounds like something you might like, it's probably a good fit for you, just like it was for me!
What do you believe was your greatest accomplishment at Simmons?
I am still exceedingly proud of my master's thesis, "Hades Sings Torch Songs: A Queer Reading of Villain Characters in Disney Renaissance Films (1989-1994)".