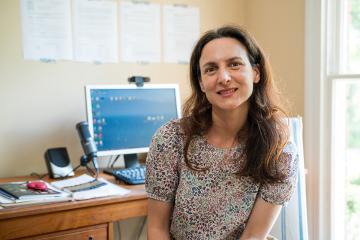 Faculty Spotlight
Meet Beatriz Cobeta, the new assistant professor in the Department of Modern Languages and Literatures! Learn more about her passion for literature and her family's favorite place to travel.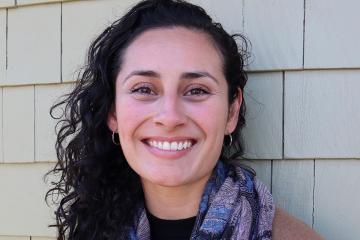 Alumnae/i Feature
In her role as a clinical social worker, Jacqueline works with patients and families in need of support and resources related to urgent medical care, as well as complex health and social issues.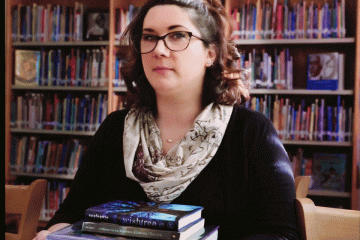 Announcement
Jennifer Gordon '02MS, school librarian at the Benjamin Banneker Charter Public School in Cambridge, received this award for her significant achievements and demonstrated excellence in the library and information professions.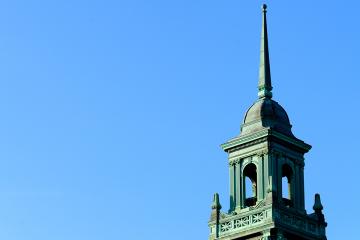 Voices of Simmons
President Lynn Perry Wooten shares the news of the passing of Dr. Lydia Smith, founder of the Master of Arts in Teaching program, an author, and a pioneer in the field of education, known for her passion and commitment to teaching.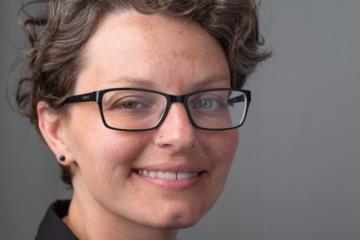 Student Story
Jocelyn tells us what inspired her to run for South Portland's City Council and the issues she hopes to tackle while in office.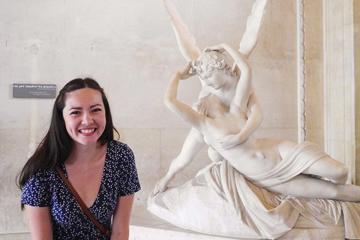 Student Story
We caught up with Catrina about her experience transferring to Simmons.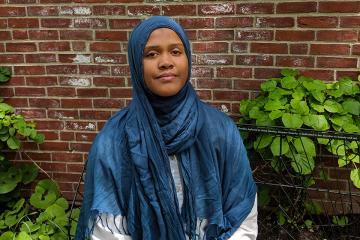 Announcement
Allen will read an excerpt from her young adult historical novel "All You Have to Do" during a virtual reception hosted by the Associates of the Boston Public Library on October 8.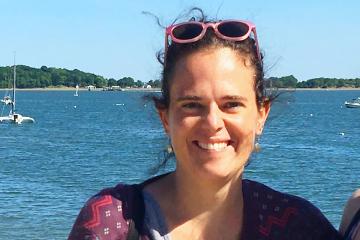 Faculty Spotlight
We caught up with Abbye Meyer, the new assistant professor in the children's literature program! Learn more about her passion for children's literature, disability studies, and how she knows Scottish rock band, Belle and Sebastian.
Faculty Spotlight
SLIS Assistant Professor Rebecca Davis has received a Laura Bush 21st Century Early Career Development Grant from the Institute of Museum and Library Services.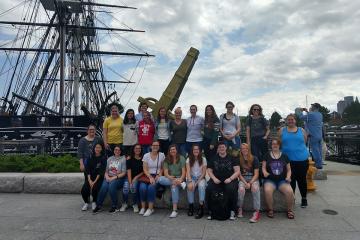 Voices of Simmons
Assistant Professor Lydia G. Fash shares details about the "On the High Seas" course which combines literature and the history of piracy.