Announcement
Remembering Eric Carle, Celebrated Picturebook Author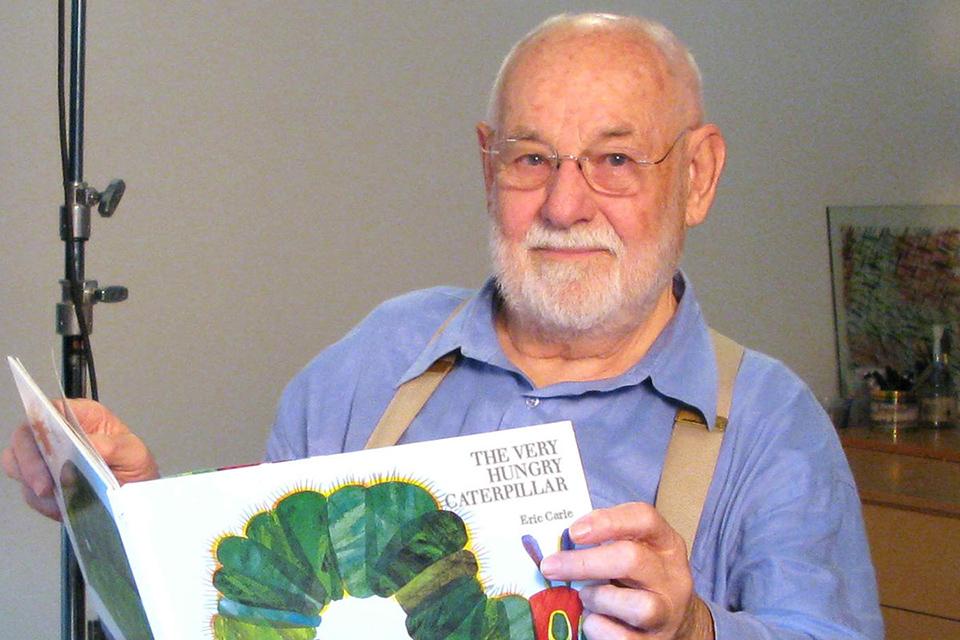 Carle recognized that the picturebook may be the young child's first experience with art and his pages invite all readers to participate in their own storytelling.

— Professor Cathie Mercier, Director of the Simmons Center for the Study of Children's Literature
Simmons University joins readers around the world in mourning the loss of Eric Carle, one of the most influential picturebook creators. With 70 titles and over 170 million books in print (50 million-plus of The Very Hungry Caterpillar alone), Carle's legacy spans generations.
"Eric Carle's hand-painted tissue collages bridge the abstract with the everyday to celebrate the joyful potential of imagination," said Cathie Mercier, picturebook scholar and director of the Simmons Center for the Study of Children's Literature. "Carle recognized that the picturebook may be the young child's first experience with art and his pages invite all readers to participate in their own storytelling. We celebrate Carle's dream of a museum dedicated solely to the art of the picturebook – and, with his wife Bobbie – bringing that dream to life in an apple orchard in Amherst."
Simmons University, which founded the first Master of Arts program in Children's Literature, honors Eric Carle's long-lasting creative vision in our ongoing educational partnership with the Carle Museum.