Alumnae/i Feature
NYTimes Best-Selling Author Mackenzi Lee '14MFA Talks Upcoming Projects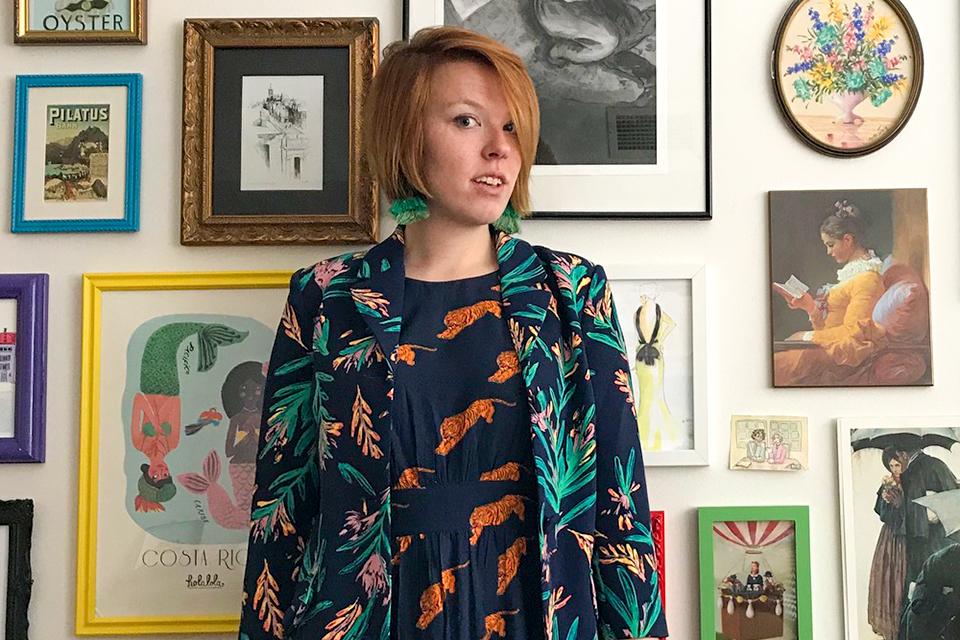 We caught up with the best-selling author to discuss her novels, upcoming projects and the invaluable support of her Simmons community.
Mackenzi Lee '14MFA is author of New York Times Best Sellers The Gentleman's Guide to Vice and Virtue and The Lady's Guide to Petticoats and Piracy, as well as Bygone Badass Broads, This Monstrous Thing — and much more! Taking the literary world by storm, Lee has several exciting projects in the works, including historical novel Semper Augustus, nonfiction book The History of the World in 50 Dogs, and an upcoming series for Marvel Press! Learn more about Lee and her work in literature. 
---

Cultivating her writing skills
I loved being part of the Simmons MFA program because it gave me two years to dedicate myself to my writing and do it while surrounded by so many brilliant people who wanted to help me learn to do it better. I loved the community I found at Simmons, and how supportive the community was. One of my mentors at Simmons told me to enjoy every stage of the process. I'm the kind of person who is always so focused on what's next that I forget to look at where I am. 
I'm still in touch with so many of my classmates and it's been so exciting to see so many of us find success in writing and publishing. I'm so proud to be an alumni of the program.
The power of young adult fiction
The books we read as young people are the books that really shape us in crucial times in our lives. They're the books we carry with us for the rest of our lives. And even if you're an adult reading YA, the genre is defined by coming of age stories, and I think we all constantly feel like we're coming of age all the time. The big secret of life is that no one ever feels like they have it all figured out.  
I don't think I ever had a conscious moment of deciding that I was going to write YA. I did a history degree in undergrad with the hopes of becoming a historian, but I had a professor tell me my papers read more like novels than academic papers. It was definitely a moment I recognized that there were other places I could channel my love of history that may be more suited to my voice and the stories I wanted to tell. I sort of stumbled into writing YA — I was just writing the kind of books I wanted to see in the world, and they happened to fit in YA. 
Writing The Gentleman's Guide to Vice and Virtue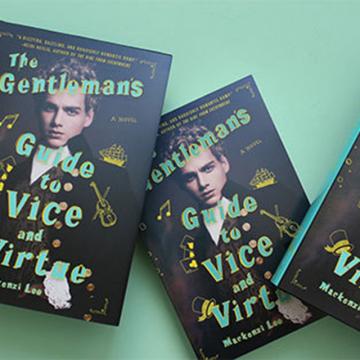 I wanted to write a genre entry — I love love love historical adventure stories and I wanted to write a trope-y, kind of silly and self-aware one, but I wanted to write a story featuring characters who don't usually get to be the main characters of historical adventures. I honestly wrote the book just for fun — something I didn't think anyone would read, it would just be for myself. So the fact that it not only exists as a book but that so many people have read it and said so many nice things about it is surreal and weird and awesome and still feels fake sometimes! 
The impact of representation
It's so rewarding when I speak with to teen readers about the books and hear about the impact my work has had on them. Especially hearing from queer teens who don't always see themselves represented in historical narratives. 
Finding inspiration in others
I've spent so much time over the last several years researching incredible women in history, and they all inspire me in their own way, not to mention all the women alive today who are kicking ass and taking names in so many fields, and the many incredible women who I'm lucky enough to know and work with in my day to day life. 
In our current political climate, I've found myself thinking a lot about Irena Sendler, a social worker in 1940s Poland who used her position to smuggle thousands of Jewish children out of the Warsaw Ghetto during the Nazi occupation. She is such an example of the importance and value of individuals not only standing up against injustice, but taking action and using their privilege to help those who don't.  
Getting noticed by Marvel
I was approached by Marvel Press to write a series about their sympathetic villains. It was so surreal — I didn't believe it was happening at first, and then was completely sure it was going to fall through, so I didn't let myself get excited until all the contracts were signed. The editor at Marvel who initially approached me about the project had had it in mind for a long time and just happened to read The Gentleman's Guide to Vice and Virtue at the same time she started looking for a writer for the project. The timing was kismet.