Student Story
Nursing Student Hannah Careway '24MS Prepares for Boston Marathon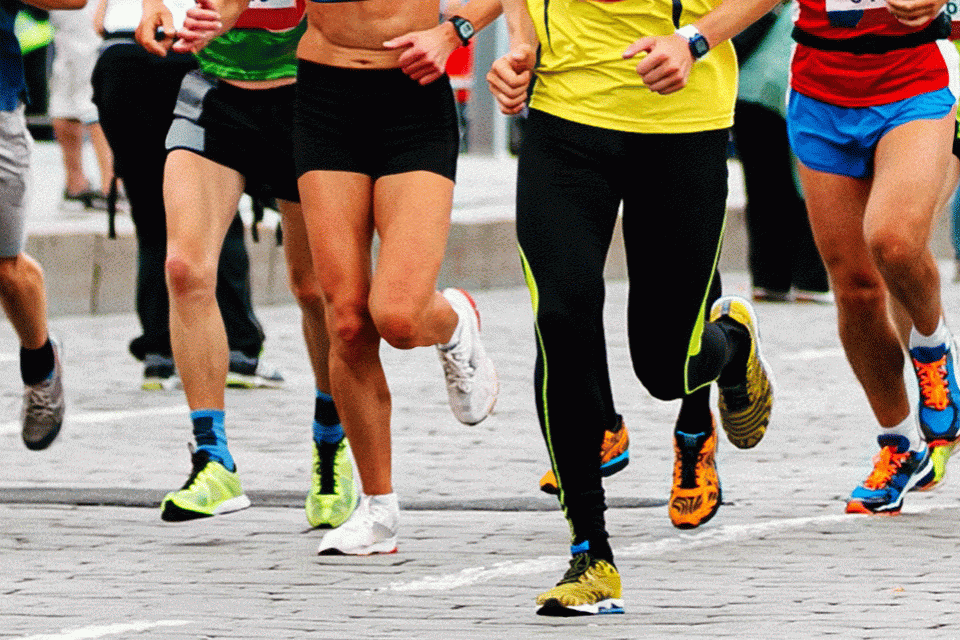 I'm working full time as a nurse, attending Simmons, and training for a marathon, which is one of the most challenging things I've done in a long time.
A Family Nurse Practitioner (FNP) student in the Simmons' RN - FNP Program, Hannah Careway '23MS shares what inspires and sustains her in training for her first Boston Marathon.  
What inspired you to run the Boston Marathon?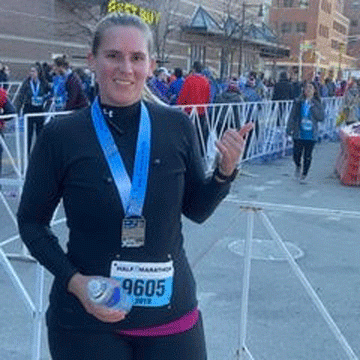 It all started with doing 5k runs with friends, little races here and there. I've done two half-marathons and wanted more of a challenge. While doing my Associates degree at MassBay Community College in 2020, they were giving out bibs to students to participate in the marathon. I was excited about the opportunity and had started training when COVID hit. I was disappointed that I didn't get to run, so I asked again and they gave me a bib this year.
What charity are you running for and why?
MassBay started the Student Hunger Assistance Fund, which helps combat food insecurity for MassBay students by providing mobile food markets during the semester, offering food scholarships, and handing out frozen premade meals. I often used the mobile market, especially during exam time. I worked full time while going to school, and saving me a trip to the store made a huge difference.
What are some of the challenges you've faced while training?
The biggest challenge is finding time. I'm working full time as a nurse, attending Simmons, and training for a marathon, which is one of the most challenging things I've done in a long time. It's a huge commitment. I wouldn't be able to do it without the support of friends and family.
Typically, in training I run 18-21 miles. Even seasoned marathoners don't run the full marathon when training. You want to run the whole thing but the experts say no. Then we taper down our mileage in the weeks before the marathon. And I'm planning to eat a big pasta dinner the night before — I'm definitely looking forward to that!
What song pumps you up the most while running?
I listen to podcasts. I love anything true crime, like My Favorite Murder and the Dateline podcast series, "The Thing About Pam." I'm running for 4 hours at a time, so it's also nice to listen to audiobooks, like novels by Colleen Hoover.
What have you learned from this experience?
I can run in the winter, which I didn't know I could do! I'm from South Florida, so that has been a huge challenge — especially this winter, when it was snowing every weekend. I wore a lot of layers, something over my ears, my hands, and nice wool socks. I wore regular sneakers with cleats, which in itself was a huge learning experience. I also learned how to store a lot of nutrition in my pockets — gels, candy, or snacks — enough to take three to four per hour. All with the goal of making April 18 a little easier.
What are you most looking forward to on race day?
The experience of being there, running with everyone, seeing all the people lined up and cheering for you. The Boston Marathon is unlike any other marathon. I won't be taking my headphones that day, because I want to take it all in. My friends plan to be stationed along the route, and then they'll meet me at the finish line.