Alumnae/i Feature
Megan Litwin '02MA Publishes her First Children's Book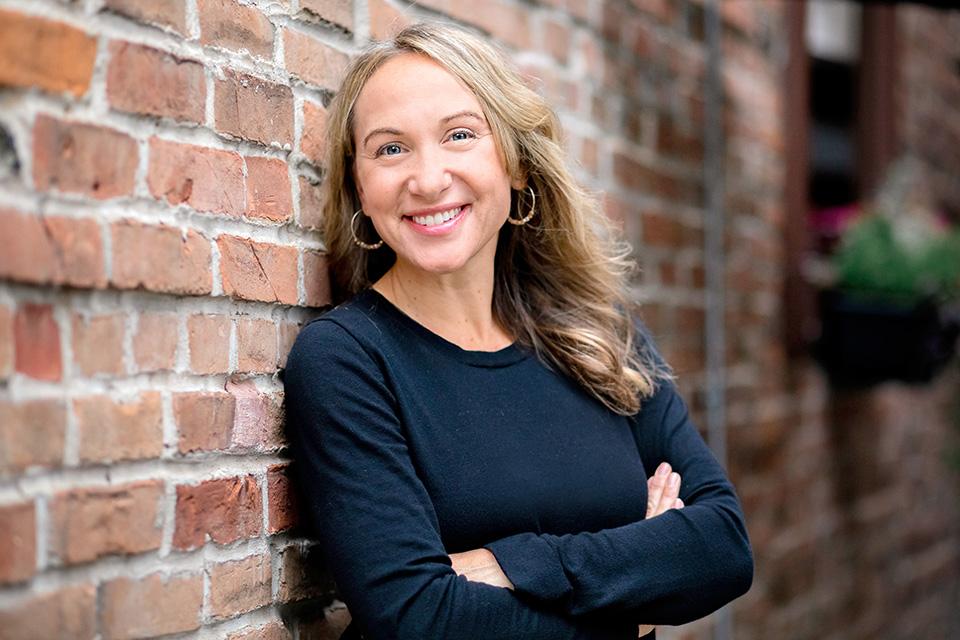 In her new book Twinkle, Twinkle, Winter Night, author Megan Litwin '02MA captures the enchantment of winter. She spoke with us about her interest in children's literature and her experience at Simmons.
Tell us about your new book and what motivated you to write it.
Twinkle, Twinkle, Winter Night is my debut picture book and it just came out in September. It is a celebration of the magic, wonder, and beauty we find this time of year. I have always loved this special season of lights.
The idea for the book came about ten years ago, as I was driving around town with my children on a cold December night. My toddler son suddenly exclaimed, "twinkle lights!" He was seeing the snow glittering in the moonlight, candles, and illuminated houses. There was light everywhere, and he was mesmerized. I wanted to make a book that captured this feeling.
What is it like working with an illustrator?
Being part of the bookmaking process was a fascinating experience. Once the publisher hired the illustrator, Nneka Myers, I received some initial sketches and was absolutely thrilled. Along the way, we did have some conversation and collaboration, through communications with our editor and art director.
Seeing Myers' final images alongside my text was a magical moment. I love her choice of color palette, and her imagery has so much light and texture that helped bring to life the winter wonderland I was trying to create. So much beauty can come out of the collaboration between two artists, in this case the writer and the illustrator. I think that in picture books, two parts often make a better whole.
What do you hope the impact of the book will be?
I love picture books, and one thing I learned at Simmons is how layered picture books can be. I hope kids love this book, and they want to read it again and again. But I also want readers to be inspired to slow down, to look around, and to find beauty in the winter world.
To be clear, this is not a book about Christmas or any particular holiday, but rather a book about this whole season of light. And since light is something we all share, and something that brings people together, I hope this feels like a book for everyone.
How did Simmons prepare you for your career?
I am so grateful for my time at Simmons. The Children's Literature program introduced me to others who shared the same passion for children's books as I did, and it helped me to think seriously and critically about these texts. I don't consider this work "cute;" instead I strive to convey layers and depth as I work to make the best books possible for young readers. My experience at Simmons made me a stronger teacher, where I made good books the cornerstone of our classroom for many years, and a more serious writer. I cannot have imagined a better graduate program.
What do you find most rewarding about what you do?
I get to help kids learn to love to read. I get to help them become excited about books, and to grow into lifelong readers. This is good work, and I am thrilled to do it. I have two more books coming out next year, and hopefully more on the way.