Campus & Community
Meet the Inaugural SLIS Library Fellows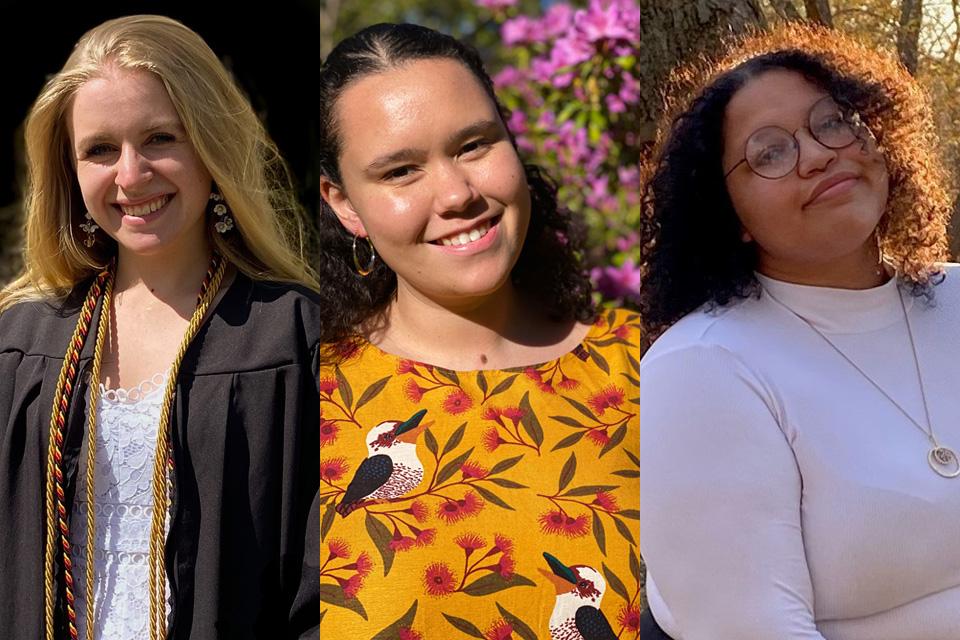 The Simmons University Library and the School of Library and Information Science are excited to welcome its first cohort of Fellows. The Fellows program has been designed to prepare a diverse group of candidates with different perspectives and experiences for careers in libraries and archives. These positions are designed to engage with their professional and academic interests and aims to support and strengthen the theory and skills learned throughout the course of the Fellows' library and information science program.
During their time in the program, the Fellows will learn the core functions of their roles and see how their work supports the mission and priorities of the Library and the University. With guidance and mindful mentorship from our librarians, they will develop their abilities to work with growing independence and in alignment with professional standards and ethics. The Fellows will have the opportunity to demonstrate their cumulative learning and potential through a capstone project. They will experience the benefits of professional networks and career preparation to assist in refining their interests and building their profiles.
Welcome our first cohort of Fellows, Fall 2022
Aijaeh Hennessey - Collections & Access
"I am incredibly excited to be selected as one of the Library Fellows! This opportunity will allow me to enrich my studies with a new perspective on academic librarianship beyond my own experiences as a student, and the opportunity to work with a new, inquisitive community, unique from those I currently work with. I look forward to learning from those around me in all contexts and connecting with the Simmons community."
Zoe Johnson - Archives & Digital Initiatives
"Getting to be a part of this program and incredible internship are a dream come true, and I am so excited to continue my library science interest and skills both in the classroom and in the workplace. As a low-income student, being a Fellow allows me to continue my skill and career development in completely new ways otherwise impossible. As a (hopeful) future Archivist, I look forward to what is to come through this invaluable opportunity at Simmons SLIS!"
Jasmine Vandermark - Curriculum & Research
"The SLIS Library Fellows program provided me with job security to support the long distance move I made to attend Simmons. I am excited to learn about and teach the aspects of library science on the multiple levels provided by this position and my position as a graduate student. I am sure that my experience at Simmons will only be improved by working in this position!"