Student Story
Luisana Duarte Armendáriz '18MA/MFA Receives New Vision Award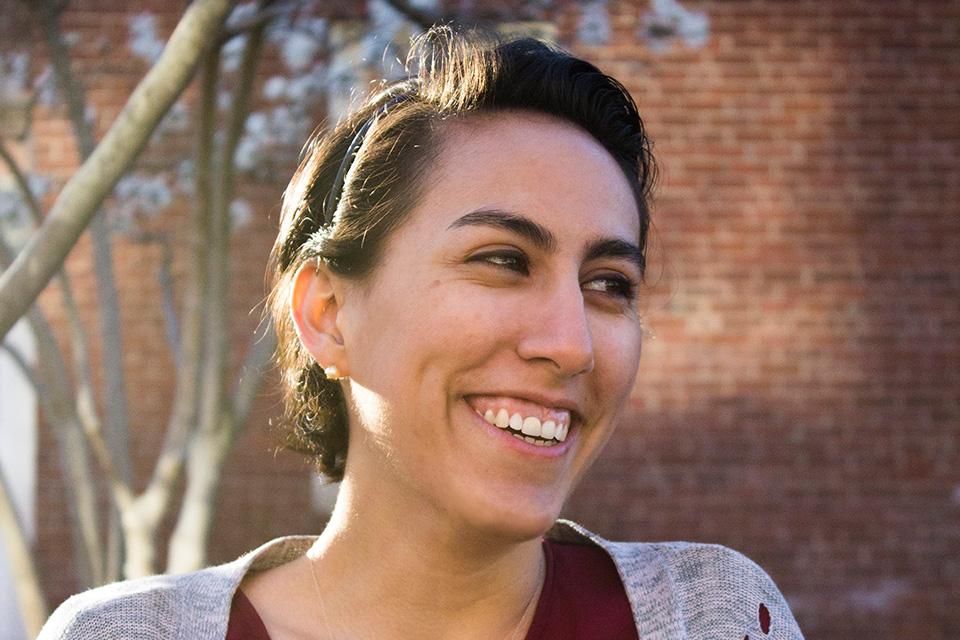 A new voice in children's literature, Luisana tells us about the inspiration behind her novel.
Children's literature MFA graduate, Luisana Duarte Armendáriz '18MA/MFA received a New Vision Award from Lee & Low Books. Her middle grade novel The Regent Enigma, will be published by Tu Books, an imprint of Lee & Low. The novel follows eight-year-old Julieta as she tries to catch the robber of a diamond stolen from the Louvre Museum in France. With a father who works as an art handler for the Boston Museum of Fine Arts, Julieta is no stranger to priceless artifacts and art history. But when her father's job is put in danger, it's up to Julieta to crack the case—and make it back to Boston before her new baby brother is born. Luisana shares the inspiration behind her novel. 
Can you tell us about your book? What inspired it?
First came the character, then came the story. But, Julieta wasn't Julieta at first, she was Cora. However, as I began developing the character, I realized she was Mexican-American, so she became Julieta. After completing my first draft, I moved her to Boston, as it made her feel closer. Her love for mythology mirrored mine at a young age, and her spunkiness is a trait I admired when I was younger.
I also wanted to make this a story about a girl who was Mexican-American, but I didn't want this aspect of her life as the main focus of the novel. Instead, she became a girl who just happened to BE Mexican-American. 
What does diversity in publishing and literature mean to you?
I may have seen writing as a viable career option at a younger age had I come in contact with diverse stories. I think the push for diversity in publishing is a great step in the right direction. It seems that slowly the stories being published are engaging with new perspectives. However, I do feel we have a long way to go, especially on the publishing side. Diverse stories are being written, but there still needs to be a bigger push for diversity in who decides which stories get published.
As a kid, did you read books with diverse main characters, or by authors from diverse backgrounds?
Unfortunately, I don't recall reading a lot of diverse books growing up. My mom made sure that we had access to stories, so she brought us over to the libraries in El Paso. This made accessing stories in English much easier than those in Spanish (which is why I write in English). I think we came in contact with authors she knew, like Beverly Cleary or Leo Lionni. I do remember a Jerry Pinkney here and there, but I don't think diversity was a priority—not as much as getting books in our hands.
How do you think you would have reacted to your novel, if you read it as a kid?
I think I would have laughed. It's a story that I would have enjoyed, as it has elements of stories I enjoyed (I feel Julieta, if she grew up unchecked, would become an Amelia Bedelia-type character). This book would also inspire me to look for other books in a similar genre.
To learn more about Luisana's book and its release, sign up for her newsletter at www.luisanaduarte.com or follow her on Twitter.