Faculty Spotlight
Letter to Buffalo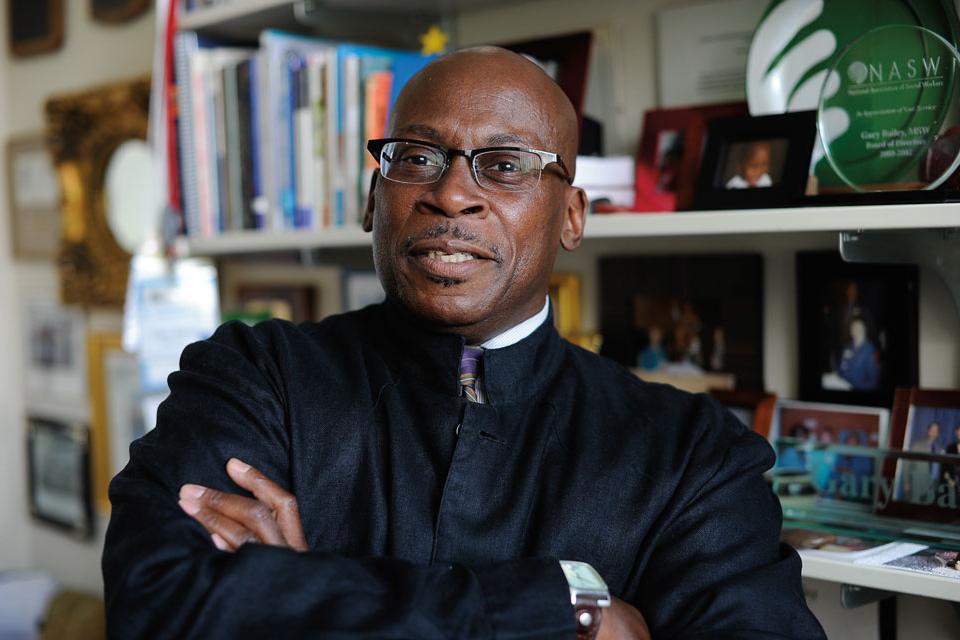 In 2015, a 21-year-old white male named Dylann Roof committed a massacre in Charleston SC when he murdered nine people who were attending Bible study at Mother Emanuel Church. Roofs' actions were initially reported as those of a lone wolf who had been "self-radicalized" as a home-grown domestic terrorist and it is all too clear what he wanted to accomplish. Roofs' purported online manifesto stated: "I have no choice. I am not in the position to, alone, go into the ghetto and fight. I chose Charleston because it is the most historic city in my state, and at one time had the highest ratio of Blacks to Whites in the country. We have no skinheads, no real KKK, no one doing anything but talking on the Internet. Well someone has to have the bravery to take it to the real world, and I guess that has to be me."
In 2022, sadly, the old adage "the more things change, the more they stay the same" rings true. Seven years later, we are yet again dealing with a senseless act of racist hate filled violence perpetrated by Payton Gendron, an eighteen-year-old white supremacist who traveled some 200 miles from his home in upstate NY to Buffalo and the Tops Market, where he intentionally shot and killed 10 innocent people and seriously wounded 3 others. His deadly actions reminded one of the terrorist actions of Timothy McVeigh who was responsible for 168 deaths in the Oklahoma City bombing of April 1995, and Anders Breivik, who killed 77 people in Norway in 2011. Gendron appears to have been drawn to Australian white supremacist Brenton Tarrant who killed 51 Muslims in Christchurch, New Zealand in 2019. Gendron claimed authorship of an anonymous post that said "a Brenton Tarrant event will happen again soon."
While all of this is deeply disturbing, what stands out the most to me is that Payton Gendron was born in 2004. While most racists do not exercise their hatred in the extreme way that Dylan Roof (born in 1994) and now Gendron did, their irrational anger toward people because of their skin color is difficult to understand. These attitudes and feelings seem especially perplexing when coming from someone of the Gen Z generation, the generation born between 1997 and 2012. 
This group of young people are often viewed as very progressive on many social issues, and many of them indeed are. Majorities among Gen Z and the Millennial generation say increasing racial and ethnic diversity in the U.S. is a good thing for society, while older generations are less convinced of this. And they're more likely to have a positive view of interracial and same-sex marriage than their older counterparts. A Pew Research Center report highlighted, "Gen Z is the most racially and ethnically diverse generation we have seen, but this isn't all that's driving the attitudes of this generation when it comes to issues surrounding race and diversity. There are significant, if more modest, generational differences on these issues even among non-Hispanic whites."
The reality is that Gendron was so consumed by such hatred of a people because of the color of their skin that he intentionally drove 200 miles to commit such a heinous act of terror and horror in a community that will be forever changed. 
So, no, I do not believe that Gendron's radicalization is solely due to the COVID -19 shutdown. I do believe that his "radicalization" was a result of his being consumed by racial animus and hatred. 
Today, seven years after the murders at Mother Emanuel Church, we are still in the proverbial "belly of the beast" of toxic masculinity and white supremacy, and, as a result, continue to be in the midst of internal strife and racial conflict.
I have been reminded of the words of civil rights and LGBTQ icon Bayard Rustin. In 1986, Rustin said at a meeting at the University of Pennsylvania: "Our job is not to get those people who dislike us to love us. Nor was our aim in the civil rights movement to get prejudiced white people to love us. Our aim was to try to create the kind of America, legislatively, morally, and psychologically, such that even though some whites continued to hate us, they could not openly manifest that hate."
In her new book, "Killing Rage: Ending Racism," bell hooks writes: "All our silences in the face of racist assault are acts of complicity." I strongly suggest that we stop hiding from the scourge of white supremacy, racism, and domestic terrorist racist behavior.
As a country we can and must do and be better.
---
Gary Bailey, MSW, ACSW is currently a Professor of Practice at Simmons School of Social Work and at the Simmons School of Nursing. At the School of Social Work he coordinates the Dynamics of Racism and Oppression sequence. He chairs the School of Social Work Awards Committee; is Chair of the Simmons University Black Administrators, Faculty and Staff Council (BAFAS); is a member of the Simmons Faculty Senate; is vice chair of the Simmons President's Diversity and Inclusion Advisory Council (PDIAC) and co-Chaired the Simmons University Initiative on Human Rights and Social Justice.