Announcement
A Legacy of Student Support: Assistant Dean Em Claire Knowles Retires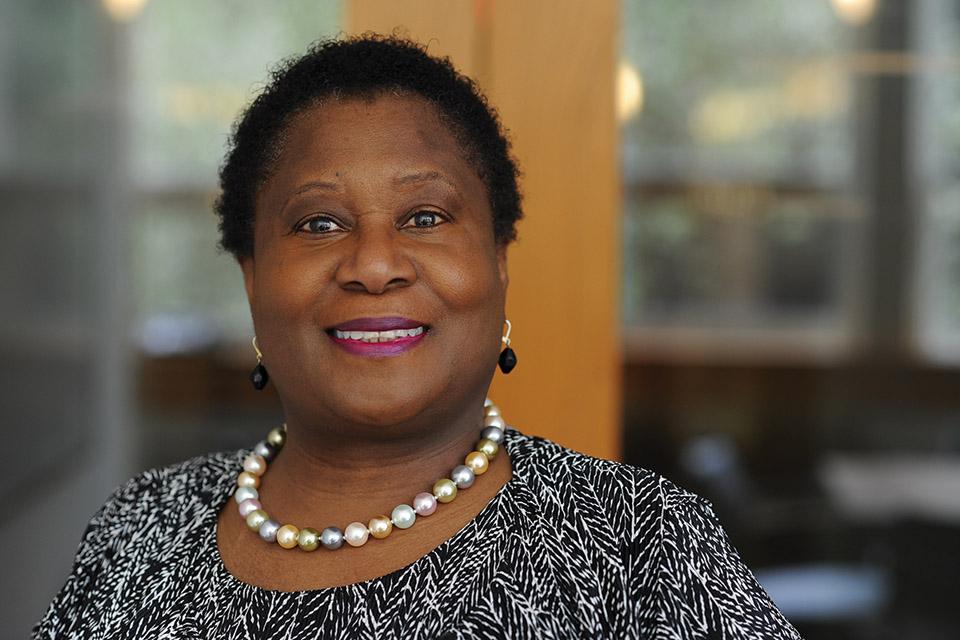 In honor of her retirement, Simmons established the Dr. Em Claire Knowles Scholarship to support the next generation of SLIS leaders.
Retiring after 45 years of service to Simmons University, Dr. Em Claire Knowles leaves behind a strong legacy, rooted in her tireless work and advocacy for students. Dr. Knowles is also the 2020 recipient of the Priscilla McKee Award, presented annually to a faculty or staff member who has contributed exceptional service to the Simmons community.
During her career, Dr. Knowles pioneered work in diversity, equity, and inclusion, acting as a leader and role model for historically marginalized voices and for those fighting to diversify the field of library and information science. She held annual Diversity Summits, bringing in guest speakers to discuss diversity and equity issues in the LIS field.
Knowles focused on the student experience, establishing the Student Services Center to support COCIS students throughout their time at Simmons. She also created the Jobline with then-Dean James Matarazzo; the New England Jobline began as a voicemail message (often read by Knowles, herself) listing available job opportunities in the New England area. It has since expanded to include jobs around the country in an entirely online format, an invaluable resource for students and alumnae/i.
To recognize a lifetime spent advocating and advancing the LIS field, Dr. Knowles' service to the library community is being commemorated through a scholarship in her honor. The Dr. Em Claire Knowles Scholarship will support the next generation of library and information science leaders, allowing young professionals to expand upon the work Knowles championed in her career.
If you're interested in donating to the Dr. Em Claire Knowles Scholarship fund there are a few ways, detailed here:
Texting the word EMCLAIRE to the number 71777
Calling the Simmons University Office of Advancement at 800-831-4284
Mailing a check (made payable to Simmons University) to Office of Advancement, Simmons University, 300 Fenway, Boston, MA 02115