Campus & Community
Leading With Compassion and Empathy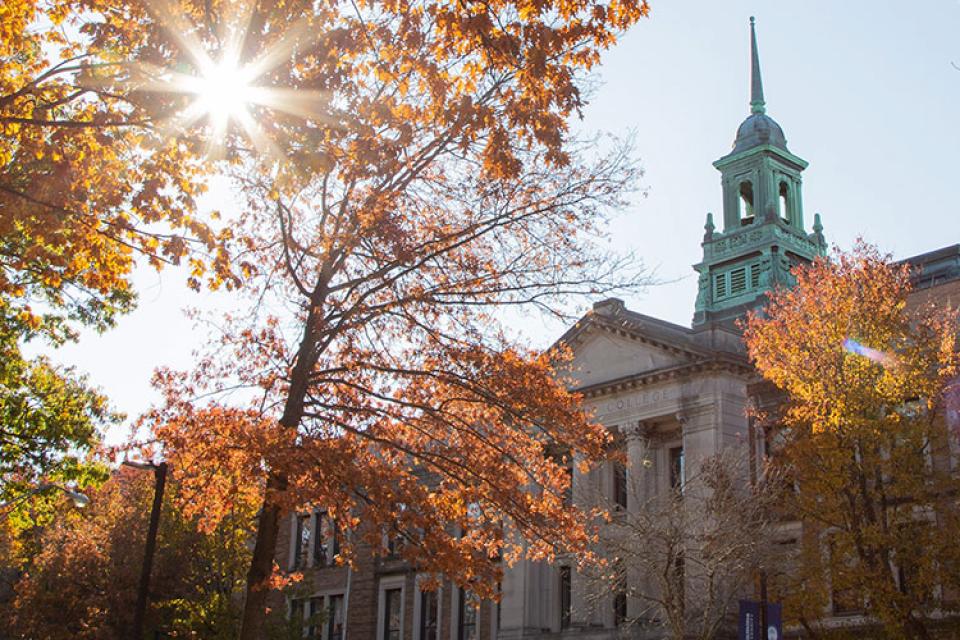 Dear Students, Faculty, and Staff,
Last month, I wrote to the Simmons community about the tragic violence taking place in the Middle East. In that message, I expressed my profound sadness as we mourn the innocent civilian lives lost in Israel, Gaza, and Palestine due to the terrorist attack and ongoing war.
Weeks later, this feeling of sadness grows stronger. Each day, we grieve the new innocent Israeli and Palestinian lives lost. We grieve for the families who wait for news of their loved ones. We grieve for the millions of civilians in the Middle East and around the world, displaced by war or trapped in war zones, who only seek peace, safety, and dignity for themselves and their families. And we grieve for the many innocent people who are dealing with the scourge of antisemitism and Islamophobia that this conflict has unleashed and worsened.
While we understandably grieve under the weight of this tremendous suffering, we also have an opportunity to come together as a community and recommit to our values. As part of this, we can ask ourselves: What can Simmons do to make a positive difference? And how can I, as a member of this community, contribute?
This starts by choosing to lead with empathy, compassion, and grace. As an educational institution and a community of teachers, scholars, and change makers, it is our responsibility to unequivocally condemn hate and violence, to ensure our community feels safe and respected, and to use our learning and leadership to build new pathways that further understanding.
I very much believe in the ideal of higher education as a place where complicated and painful issues can be explored, and where differing ideas can be freely expressed, analyzed, and challenged. But free speech is not absolute. While members of our community have and likely will continue to sometimes disagree where the free speech line should be drawn, we can look to our guiding principles for direction. As an institution, we cannot and will not tolerate harmful behavior that undermines our mission, degrades our core values, or that is designed to threaten and intimidate others. We also urge members of our community engaging in peaceful protests to do so safely while following the Simmons Student Protest and Demonstration Guidelines.
These past few weeks we have all likely seen, read, or heard about moments where institutions of higher education have failed to live up to their founding ideals. It is important that we acknowledge these moments, even as we commit to do better and to move forward.
During this intense geopolitical climate, we are convening a committee to develop inclusive excellence programming that will foster civil discourse and promote leading, learning, and listening across differences. I hope you will consider taking part in these conversations. While this work is difficult, imperfect, and often not without mistakes, it is essential. Because it is only by coming together and embracing our shared humanity that we can create a more just world and achieve the universal hope of peace.
Sincerely, 
Lynn Perry Wooten, Ph.D.
President, Simmons University