Alumnae/i Feature
Kristin Whitworth '95MS named Librarian of the Year by the New Hampshire School Library Media Association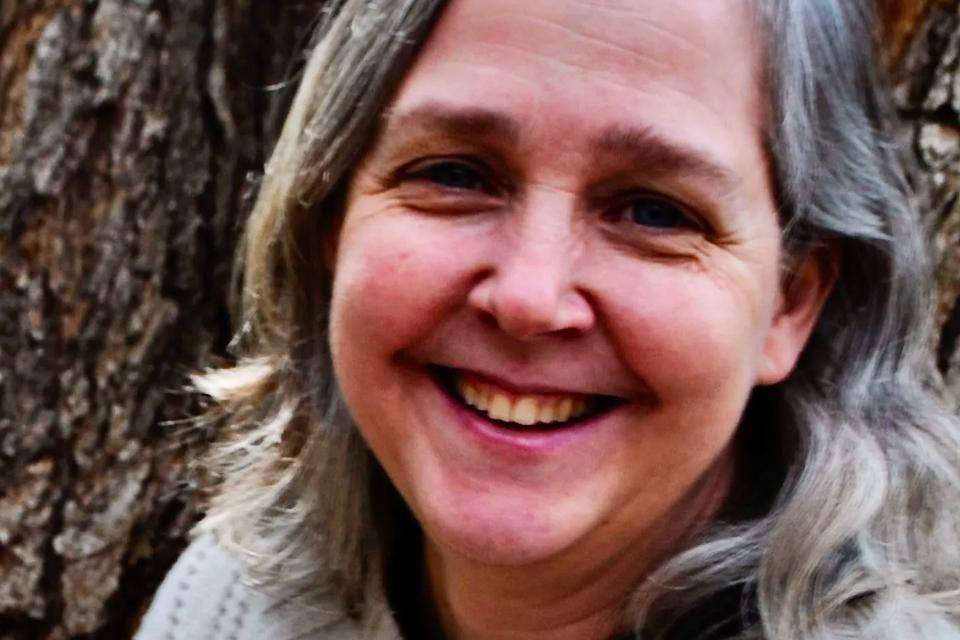 I loved Simmons. I feel like I got a great education that prepared me for my professional life.
Dover High School librarian Kristin Whitworth '95MS recalls the classes she took with Professor Emerita Maggie Bush. "She told a story that stuck with me," says Whitworth. "She had been hired at a university for a position she wasn't qualified for, but the director told her that a children's librarian could do anything."
Whitworth is proof of that assertion. She was named Librarian of the Year by the New Hampshire School Library Media Association (NHSLMA). The award recognizes the work she has done within NHSLMA, mentoring new librarians, serving on committees, and supporting initiatives. But Whitworth is most excited to talk about her role in the high school library. "The kids are awesome. I don't want to do anything else. I really love the high schoolers."
Originally focused on public librarianship, Whitworth's first professional job was Children's Librarian in Denver, Colorado. "I was introduced as the 'Simmons grad.' It was a really big deal! People would meet me for the first time and say, oh, are you the Simmons grad?"
She knew that story time and programming for young children didn't appeal to her. "I really like science, and I like older students, so I ended up doing their science programming and doing a lot more with upper elementary students." After years spent working with children in public libraries, she took a job in a public school and never looked back.
I was introduced as the 'Simmons grad.' It was a really big deal!
Before the pandemic, she met with her school's gender and sexualities alliance to catalog LGBTQ+ books. "We had a big talk about how to identify books in the collection that have LGBTQ+ characters and content. We decided to stick tiny green dots on the spine for anything with an LGBTQ+ character in it. We also discussed what makes a book worthy of that recognition. How big of a role does the character have to play? It was fascinating to work with them, and I'm happy to see a lot of green dots in the collection."
Future initiatives included working with school groups to diversify the library collection. "I plan to work with Project Dream, a student group promoting diversity and respect for all students, to promote books by and about members of marginalized groups."
Whitworth's work with NHSLMA included facilitating a collaboratory makerspace at the annual Christa McAuliffe Technology Conference (last held in 2019, due to the pandemic), where school librarians presented their makerspace projects.
"They range from high to low tech," says Whitworth. "There were projects using 3D printers, another with popsicle sticks, or paper strips. It's a place where librarians bring stuff to try out to share their ideas with other educators."
In the future, Whitworth is eager to continue integrating a mental health initiative at her library in partnership with the health teacher. Together they're working to make sure all new and returning students see the library as a safe place, with comfortable chairs and a "zen zone" where students can go for a peaceful moment. "Students want conversations about tough topics. They are ready to talk about mental health. We want them to know that they can reach out if they have concerns."
Pre-pandemic, a group of students would meet in the library before school started, just to talk. When all schooling went remote, they refocused efforts on getting the Rosen Teen Health and Wellness database of health and wellness ebooks for students to access remotely, including Gale's Cameron's Collection of teen mental health and wellness ebooks.
Supporting teenagers' mental health is no small feat, but Whitworth is eager to help. And she's thankful to Simmons for getting her there. "I loved Simmons. I feel like I got a great education that prepared me for my professional life."