Student Story
Kadijah McClean '24 Shares her Experience as a Doctors in Italy Fellow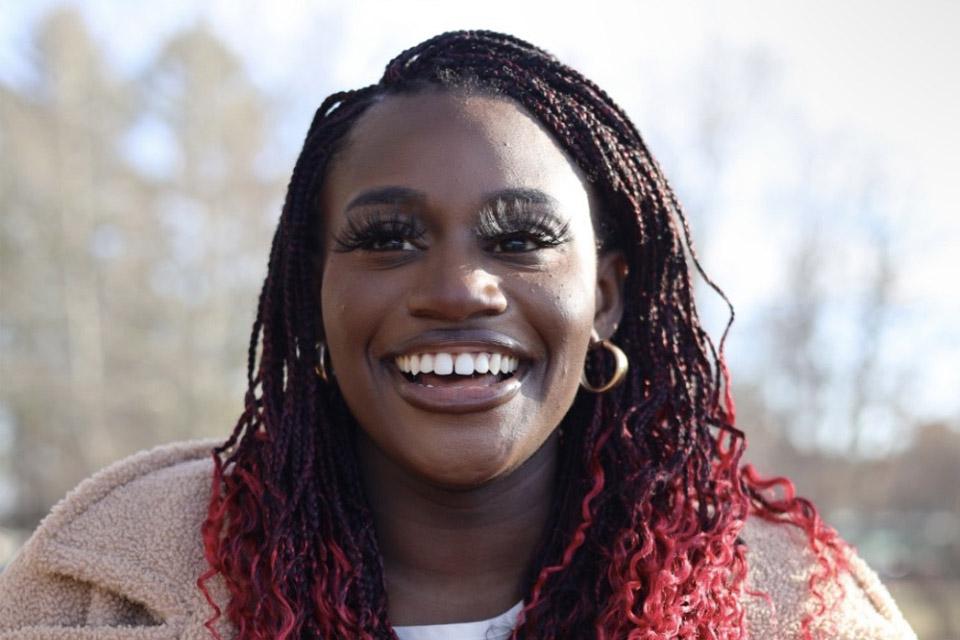 Pre-med student Kadijah McClean spent a portion of last summer in Milan as a Doctors in Italy Fellowship Program participant. She spoke with us about her transformative experience working and traveling abroad.
Tell us about the Doctors in Italy Fellowship and what it was like to participate in this program.
I had the pleasure of going to Milan, though this program offers opportunities in several other cities within Italy. Over two weeks during this past summer [2022], I shadowed medical specialties and medical practitioners at a top hospital in Milan. Participants pick their top five specialties they would like to shadow, and you rotate specialties every three days.
It's an extraordinary opportunity. I learned from many healthcare workers and we learned about their healthcare system. I worked alongside practitioners and medical students, and sometimes spoke with patients. Most of them were able to communicate with us in English. During my time there, I got to observe a C-section and an eye surgery. I interacted with many people, took the train to work, and got to know the culture.
Did you have the opportunity to tour parts of Italy?
When I was not working at the hospital, I got to experience more of Milan and other places in Italy. The program also took us on excursions. We took a cooking class in Milan. We also traveled on a boat to explore some of the islands, which was really nice. I explored Florence, Venice, and Rome with people I met in the program.
Some of my best memories are of walking down the streets of Milan. I cannot afford to buy the fashionable clothes there, but it was fun to walk into the stores. I also found it very memorable to observe surgeries; it made me feel that I was in an episode of Grey's Anatomy.
What motivated you to apply for this opportunity?
I am a Biochemistry major with a minor in Public Health, and am on a pre-med track. I believed that the Doctors in Italy program would enhance my education and help prepare me further for medical school.
I was nervous at first because I knew there would be a big applicant pool, and I did not know if I would get in. I have a friend who encouraged me to apply, and we both got accepted.
Why did you choose Simmons?
I fell in love with the community at Simmons. Simmons students are friendly and caring people, and they are all willing to help one another. When I first enrolled in Simmons in the fall of 2020, we were attending classes virtually because of the COVID-19 pandemic. However, I met many peers through online group chats. We motivated each other to get through the pandemic together. When I finally came to campus last academic year, I realized that Simmons students value me and have given me a home. I never feel like I am alone here.
My professors have also had a tremendous effect on why I attend Simmons. They are just as concerned with our mental wellbeing as they are with our grades. My professors have spent extra time with me to help me study for exams. If I am ever struggling, the faculty make sure I understand important concepts.
What are your plans for after graduation?
My goal is to be a midwife. Witnessing births first-hand in Italy cemented my desired to pursue this passion. I deeply admire how midwives support women on their journey. Midwives are so motivated, kind, and compassionate. Helping to bring a new life into the world is an amazing feat.
I am going to take a gap year after graduating from Simmons. During this period, I would like to travel and conduct research for a non-profit organization. Then I will take the MCAT and apply for medical school. Ultimately, I want to open my own clinic.