Student Story
Jordyn Hagar '23PhD Aims to Turn Social Justice Values into Action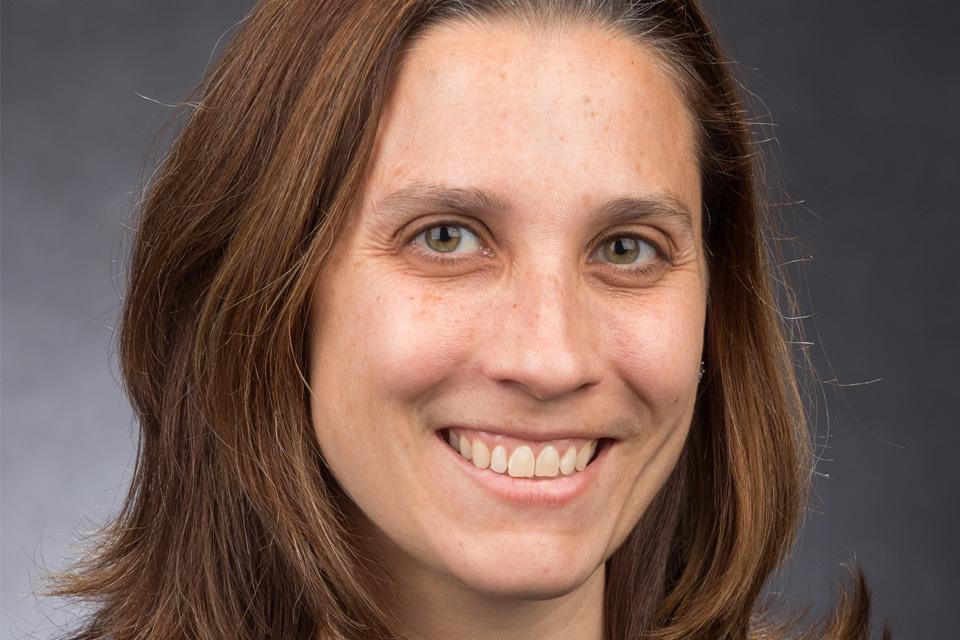 What She's Studying
Jordyn Hagar '23PhD currently teaches in the Social Work Department at Providence College after working as a child and adolescent family therapist for almost 15 years. At Simmons, Jordyn is studying how changes to systems and policies can prepare future leaders to prioritize equity and social justice in their organizations. This macro-level research, she says, can be translated across disciplines, although she is particularly interested in applying it to business and healthcare. "It's about opening up people's perspectives," she explains, "so that they can help level the playing field and elevate more voices."
What Brought Her to Simmons
Jordyn appreciated that Simmons' flexible structure allowed her to continue her teaching career, as well as raise a family. She also reports a strong connection to the "warm, welcoming" learning environment. "I fell in love with Simmons very quickly," she says. "The faculty intuitively understood my goals, and I felt like they were invested in me from the beginning."
How Simmons is Preparing Her
From day one, says Jordyn, the PhD Program "prioritized our professional interests and research agendas." Coursework in quantitative methods, interventions, and policy proved instrumental in building theoretical and practical knowledge. For her research practicum, Jordyn piloted an intervention with faculty in the History Department at Providence College to incorporate themes of social justice into curricula and other academic areas. Working with Associate Professor Kristie Thomas as her faculty chair, she plans to write a three-paper dissertation examining the factors and processes that drive social justice action. The dissertation will specifically focus on how these dynamics manifest in social work. "My hope," she says, "is that this research can be translated to value-to-action leaps in other professions."
Why it's Rewarding
"My passion is putting all the puzzle pieces together," says Jordyn, who has also taught in the MSW Program at Simmons. "I love developing a theory, talking to people on the ground, and then translating that information into meaningful interventions and programming. To know that I already have work that I can apply and continue to develop is so exciting to me."