Alumnae/i Feature
Joanna Edwards '16MSM on Connecting her Community to Real Estate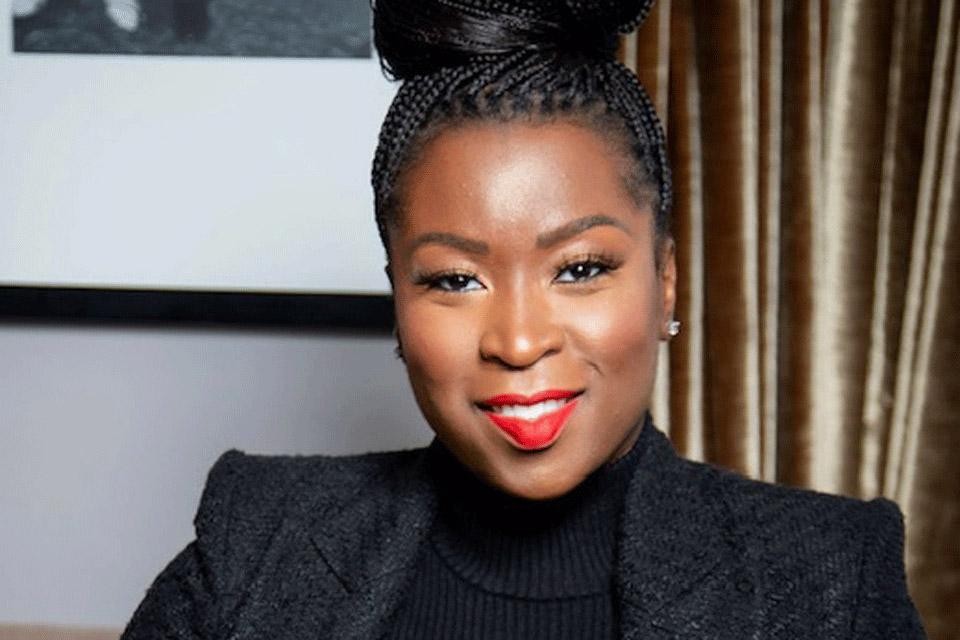 Simmons was a great stepping stone for dealing with conflict, ethics, and taking into consideration the needs of the target audience. Simmons was great in providing the foundations for those conversations.
What led you to your Master's of Science in Management at Simmons?
For fifteen years, I was an advocate for survivors of domestic violence. I had a bachelors degree in criminal justice and psychology, but my manager told me that to be competitive in the field, especially as a woman of color, I needed an advanced degree. I had never been in a management position, but I wanted to think more strategically about how to build structure and run a business, so it seemed the appropriate time to get a management degree. Colleagues spoke highly of Simmons, so it was my top choice.
I completed the MSM program in 2016 and the following year I started my nonprofit, Thumbprint Cares, the philanthropic arm of Thumbprint Realty, the real estate agency I own with my husband. It stemmed from a desire among our agents to give back to the community. We did a Christmas toy giveaway a few years in a row, and saw that there was such a need. We decided to file for 501c3 so we can fundraise and host these events separately from the realty. A lot of our agents and their families volunteer at these events.
Now we host workshops to empower the people in our community to gain wealth, and invite banks and financial institutions to present information about financial literacy. We share information about how to retain value in your home, sustain your home, sell your home, create an estate plan, get life insurance, and more. We are based in Dorchester, and many people in the area may not otherwise have access to these resources. We're trying to change the narrative for folks who feel that homeownership isn't possible, inviting members of the community to come to our office to learn more.
Tell us about your current role at Thumbprint Realty.
We established the business in 2015, with my husband as principal broker. I got my real estate license in 2016. We started off with two agents and now have an office of 40 agents in Dorchester. Our agents are from the area and live in the area, and are therefore more knowledgeable about the area and the market.
How does your experience at Simmons influence this work?
Simmons supports women entrepreneurs, women in leadership roles. We read case studies about women in leadership positions, and it was empowering to learn about so many women in power. For a long time, real estate was a male dominated industry, but women are changing that. Being at Simmons and seeing female professors, reading those case studies, learning about all the possibilities, learning how to negotiate–it really changed me. Simmons provided the skills needed to speak up for ourselves and for what we deserve. I carry that into the work I do, today.
What is most rewarding about your work in real estate?
To help people see homeownership as attainable. Having conversations, introducing them to loan officers, looking up city programs for affordable housing and down payment assistance. Purchasing a house can be so daunting. Many realtors let the homeowner figure it out on their own. We break down what happens after the offer is accepted: when you have to write a check, how to shop for home insurance, how to avoid new inquiries on your credit. We do milestone check-ins with our clients, which is really important.
We take pride in seeing it through to the end; we walk to the closing table with them and negotiate for them. We think strategically about how to get them this home, negotiating price, closing costs, and contingencies–and I have the skills to do it. It feels good every time. Recently I was able to win an offer that was very competitive because of my advocacy for my clients.
Our clients review their experiences: you were so thoughtful throughout the process, you were informative, you knew about the market and the loan product. Referrals come if you are thoughtful and passionate. Our priority is to provide high level customer service and an education on the homebuying process. When clients trust you, they refer you to other people. I don't chase the money, I chase the opportunity.
How did Simmons prepare you to be a leader in your field?
Simmons and real life experience prepared me to be a leader. I'm still learning how to manage a staff and deal with challenging situations–it's an ongoing process. Simmons was a great stepping stone for dealing with conflict, ethics, and taking into consideration the needs of the target audience. Simmons was great in providing the foundations for those conversations.
Advice?
Seek out mentors! Save all of your notes and reading materials, and ask a lot of questions!