Campus & Community
Interdisciplinary Partnerships Bring Together Simmons Social Work with Tufts Medical School and Emerson College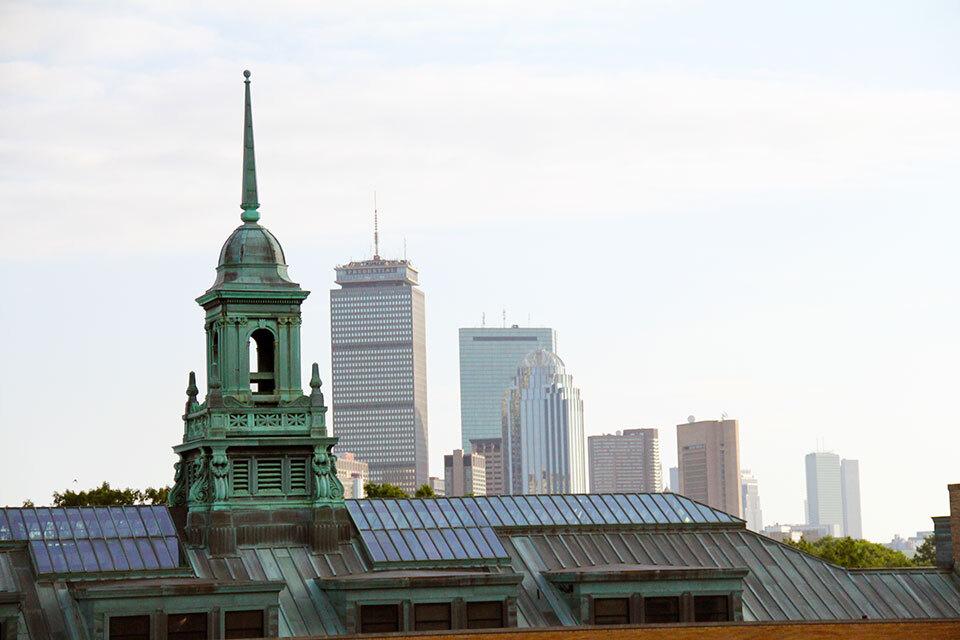 Learning how we can combine our different but complementary training and perspectives is such a valuable experience.
— Gerli Scherer Butler '23MSW
The Simmons School of Social Work has teamed with two Boston-area colleges to offer students unique opportunities to learn from other disciplines. This fall, seventeen Simmons master of social work (MSW) students in their specialist clinical year participated in an intensive simulation alongside medical and physician assistant students from Tufts University School of Medicine. Another seven students collaborated on a case study via Zoom with students from the master's in speech pathology program at Emerson College.
These events, says Cali-Ryan Collin, PhD, Assistant Professor and Associate Director of Clinical Training at the Center for Innovation in Behavioral Health Education & Research at Simmons, allowed students to not only practice their skills but also "to engage in conversations across professions on how to provide the highest quality care."
Now in its fourth year, the Tufts Medical School–Simmons Social Work partnership immerses students in two realistic hospital "cases" opposite actors playing patients and family members. Simmons MSW students go through one scenario eight times, partnering with a different medical or physician assistant student for each encounter. With only minutes to prepare, the pairs navigate how best to work together to handle difficult discussions about serious illness and end-of-life care.
Ashley Zimmerman '22MSW reports that the experience challenged her to apply new skills, experiment with different approaches, and respond to the varied reactions of the Tufts students and actors. "It was eight individual opportunities to try something that maybe I wouldn't be comfortable trying in real life with real clients," she explains.
Seated before actors playing a family faced with ending life support, Rachel Nyakako '22MSW focused on using nonverbal cues as well as being more assertive. "Sometimes I needed to sit back," she says, "and sometimes I needed to take the lead." The experience, adds Nyakako, also gave her a chance to advocate for social work's role on a medical team. The pairings were most effective, she noted, when the students gave clear, pertinent medical information and "held space for the family to process this emotionally charged moment."
Throughout the half-day program, the students worked closely with a Simmons Social Work faculty member and a Tufts Medical School professor who provided feedback after each simulation. Tufts students watching the interactions also shared observations.
In the Emerson collaboration, students logged into Zoom to discuss a case involving a nine-year-old girl with hearing loss and speech delays in need of assessment and intervention. The two-hour program included both group and breakout room discussions to encourage interdisciplinary teamwork and peer-to-peer learning, says Collin, who helped launch the program in 2020. 
For Gerli Scherer Butler '23MSW, the case study offered an opportunity to apply coursework on systems theory and family dynamics while gaining insight into a specialized profession. She hopes to participate in the next session with Emerson, scheduled for the spring. 
"Learning how we can combine our different but complementary training and perspectives," says Scherer Butler, "is such a valuable experience."