Campus & Community
In Memory of Linda Watkins, the Librarian's Librarian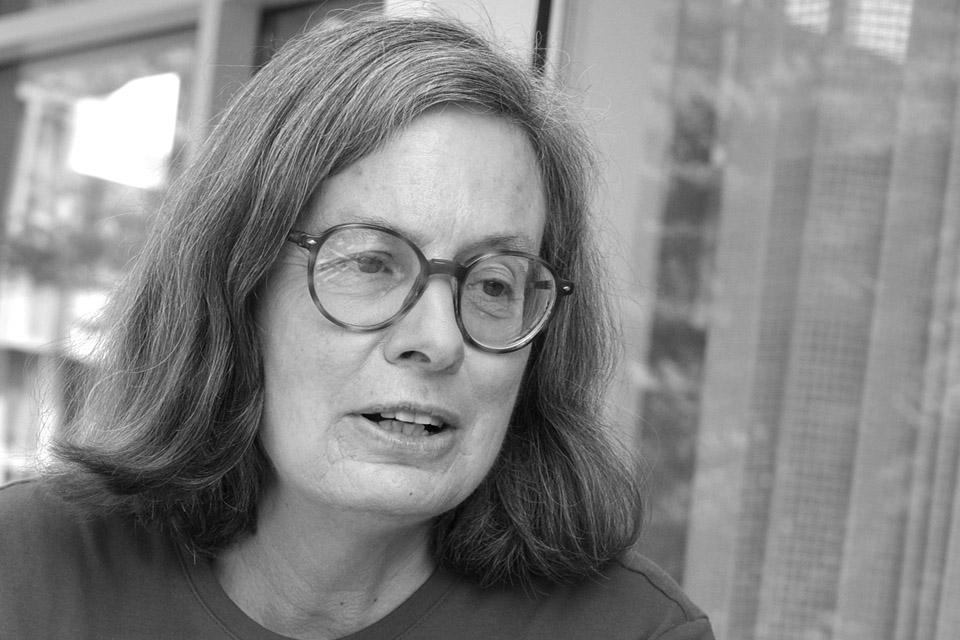 Simmons University is saddened to announce the passing of Linda Watkins '82MS. Watkins was the librarian for the School of Library and Information Science for thirty-three years, until her retirement in 2014.
Artemis Kirk, former Director of Libraries at Simmons who hired Watkins, recalls, "When I announced the vacancy for the LIS librarian, a number of SLIS faculty immediately recommended Linda, then an intern, for the position. She had quickly earned the esteem of students and faculty alike. Appointing Linda Watkins to head the LIS library was one of the best decisions I ever made."
Watkins grew up in Hingham, Massachusetts and, after college, worked as an au pair in Nice, France. Fluent in both French and Italian, she lived in Italy for a while before moving to Boston, where she created a wonderful life for herself and her daughter, Sarah. Her career in LIS began as a Library Volunteer in local public elementary school libraries. She earned a Master's of Education degree from Boston University and years later began her second master's program at SLIS. Daphne Harrington, former Director of the Beatley Library, met her when Watkins, then a student, joined the staff in 1981 as a SLIS library assistant. "We shared many experiences over the years," recalls Harrington. "The challenge of learning and integrating new technologies into Library services and serving on numerous projects and committees."
Upon graduation, Watkins received the Kenneth R. Shaffer Outstanding Student Award and was inducted into the Beta Phi Mu international honorary society for librarianship upon graduation, and was hired as a full time SLIS librarian. "What stands out for me is Linda's passionate commitment to SLIS faculty and students," says Harrington. "In particular, her support of and attention to the needs of international students. Linda always approached a project with purpose and high energy. It didn't matter the type of project - inventory, binding, renovation, team building exercises. Linda was all in!"
A dauntless spirit and unabashed enthusiasm was second nature to Watkins, who was also devoted to supporting the work of students and faculty. "Linda was always fiercely protective of the SLIS Library and its enhanced services, physical and virtual," adds Professor Emerita Candy Schwartz. "She was known as the Librarians' Librarian in Massachusetts," says Em Claire Knowles, retired Assistant Dean of SLIS. "As the LIS school librarian, librarians from around the Commonwealth would come to her as their last resort."
This is an apt description of what she brought to Simmons, and to everyone who worked with her. In 2014, Watkins was inducted to the Massachusetts Library Association Hall of Fame, and received the Simmons Alumni Achievement Award. "She assisted so many of us with our research," says Professor and Dean Emerita Michele Cloonan. "But that misses the point that she was deeply committed to SLIS students. She made herself available to anyone who needed her. She was also a hard worker: I saw her at Simmons in the evenings as well as on weekends. She was deeply devoted to SLIS — and to the profession. She was the most talented librarian I ever knew."
A celebration of Linda Watkins' life will be held at 11 a.m. on Saturday, June 18 at the Hingham Bathing Beach Gazebo. If you would like to make a contribution to Simmons SLIS in her name, please do so via the website.