Campus & Community
With HERE4Justice, MPH Students Work to Advance Social Justice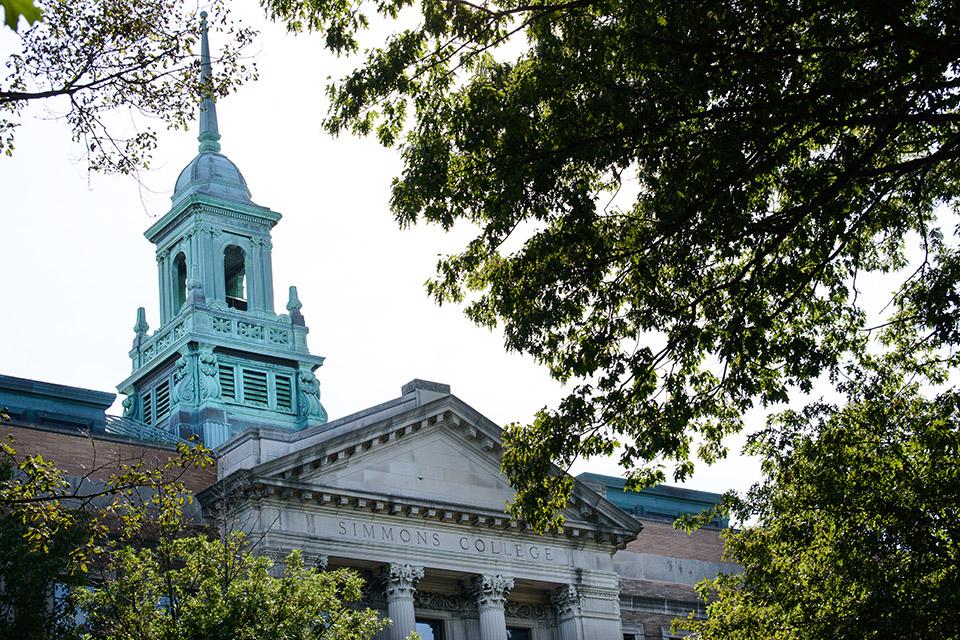 For many students in the Department of Public Health, activism begins at Simmons. In 2018, MPH students established HERE4Justice, a student-run organization that works to advance health equity, racial equity, and social justice.
"Students started this collective because they saw the opportunity to organize and practice activism during their MPH studies," says Adjunct Professor Leigh Haynes, faculty advisor to HERE4Justice. "The students were learning more about health inequities – racism, sexism, and other structural factors that shape health. The goal of HERE4Justice is to bring a public health lens and a health equity lens to the social justice conversation."
One of the principal activities of HERE4Justice is to initiate and activate campaigns revolving around important contemporary issues, such as reproductive justice, COVID-19 inequities, ending police militarization, and Medicare for all. When working on a campaign, MPH students raise awareness, educate the public and advocate for change for the affected community. Here their knowledge of health equity and social justice enables them to engage in activism that resonates beyond the classroom.
Brett Zimmermann '23MPH, Director of Logistics at HERE4Justice, adds that being part of the organization "is a meaningful way to connect across cohorts to relationship-build and network with other MPH students we wouldn't otherwise have the opportunity to meet since we are almost exclusively an online program."
Earlier this year, Zimmermann and their colleagues launched a campaign around voter suppression. "On the heels of the overturning of Roe v Wade, the connection between close elections and deeply consequential decisions for our democracy and human rights was crystal clear. Voter suppression, specifically against communities of color, is historical in this country," says Zimmermann.
In response, HERE4Justice began a postcard campaign to help mobilize voters of color across the South. The collective also organized a virtual townhall and conducted internal outreach within the MPH program to encourage students to vote in the midterm elections. As Zimmermann says, "we are a relatively small group, but are trying to punch above our weight in this campaign, knowing what is at stake if racially-biased voter suppression laws continue disenfranchising large swaths of our fellow citizens."
Cassie Walston '23 MPH, Director of Campaigns for HERE4Justice, participated in the COVID-19 inequities campaign. "We started this campaign in January of 2022 and covered a lot of topics, including the pandemic's impact on housing insecurity, childhood health and vaccines, and mental health," recalls Walston. "This campaign demonstrated how far reaching the pandemic was, and how it brought to light inequities that were already happening."
Walston observes a direct correlation between the Simmons MPH curriculum and collective advocacy. "There is definitely a connection between our Simmons coursework and our HERE4Justice campaigns," says Walston. "Because of our training, we are attuned to the social determinants of health as well as the impact of capitalism, racism, and White supremacy on public health."
MPH students often begin their course of study with Health Equity and Social Justice, taught by Professor Haynes. "This program distinguishes itself from other public health programs because it is centered on social justice," says Haynes. "It makes a very clear connection that a lot of the health disparities are actually health inequities tied to social injustices. If we work to address social injustices, such as racism, homophobia, how we think about people with disabilities, and mental health, we can move away from a behavioral approach to public health."

In November, Roxanne James '22MPH delivered a presentation, "Dismantling Systemic Racism: Student-led Activism for Health and Racial Equity," at the American Public Health Association's (APHA) Annual Meeting in Boston. James highlighted several HERE4Justice campaigns and explained the impact of the group's strategy and action to highlight the significance of student-led activism. "You can utilize school resources to become an activist and push for change, and this can start when you are in graduate school," says James.
Jennifer Ware '21MPH presented "You Don't Need to Wait Until You're Hired to Fight for Justice: An MPH Student-led Approach to Advocating for Health Equity and Racial Justice," at the APHA meeting. Ware's presentation provided an overview of the founding, structure, and historical campaigns of HERE4Justice. "I encouraged those in the room to consider their positionality and ways that they can provide students space to gain experience organizing alongside social movements and mentorship opportunities," says Ware. "I also shared how my experience with HERE4Justice provided me with the confidence and knowledge to advance racial equity in my professional role today."
While Professor Haynes helped Simmons students to develop the APHA abstract submissions and presentations, she stresses that the idea to present at the annual conference was their own initiative. Haynes acknowledges the significance for students and alumnae/i to share the impact of HERE4Justice with an external audience of public health professionals. "The annual meeting gives everyone a chance to share the latest research and activities," says Haynes. "It's also where new ideas are shared, innovations can happen, and various synergies take place among around 10,000 attendees. The presentations highlight the work that students can do toward health equity, which requires activism and advocacy. It is part of my life's work to tackle these issues with students."