Alumnae/i Feature
From Simmons Shark to SharkTank: How Nursing Inspired Melissa Gersin '10 to Launch Her Own Business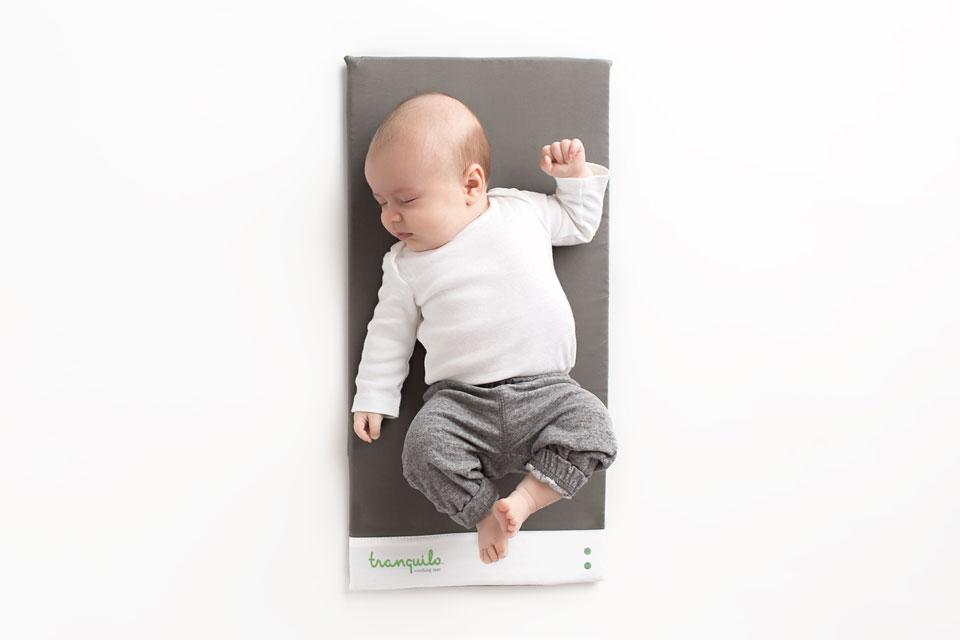 Since graduating from Simmons, Melissa Gersin '10 has transitioned from registered nurse to entrepreneur with the invention of the Tranquilo mat, designed to soothe babies. We caught up with Gersin on what she has learned as a small business owner, and her experience on ABC's SharkTank.
What led you to study nursing at Simmons?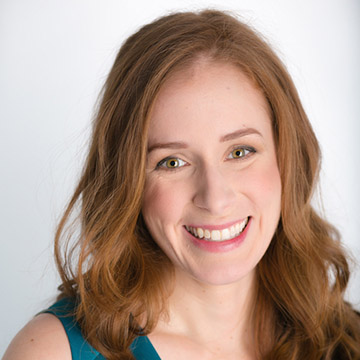 I always had an interest in maternity. I was an only child and, around age 4 or 5, I really wanted a sibling. I thought that if I learned everything about having a baby, my parents would give me a sibling. In high school, I became more interested in what happens during pregnancy and childbirth.
In college, I never thought I would go into medicine because I didn't like dealing with blood, but I took an EMT class while at Brandeis [for a bachelor of arts degree], which allowed me to assist in the ambulance. I realized then, that I really liked medicine and had to rush to finish all the premed courses I could. I had a professor who urged me to be a doctor because, as he said, I was "too smart to be a nurse." But nurses end up making the difference with patients. Doctors show up for ten minutes a day to see the patient, the rest of the time is nursing care. I know my patient's middle name, all three of their kids, and what they ate for breakfast three days in a row. You remember your nurses.
Plus, I'm very practical. Why go to medical school and be locked into a particular niche for my career and have huge debt? Nursing school (after my first bachelor's) was only two years, then you can earn a decent salary and can still switch into a different specialty in future.
What inspired the Tranquilo mat?
Thanks to Simmons, I got a job right out of nursing school, at the hospital's labor and delivery floor where I had done my senior year practicum. As part of my job I was rotating between labor, delivery, and postpartum. I learned techniques for soothing babies from The Happiest Baby on the Block by Harvey Karp, and started applying this to my nursing practice, often educating the pediatricians and fellow nurses. Over six years, I used these techniques with over 1,000 babies and it worked every single time to calm them almost instantly. It was like magic!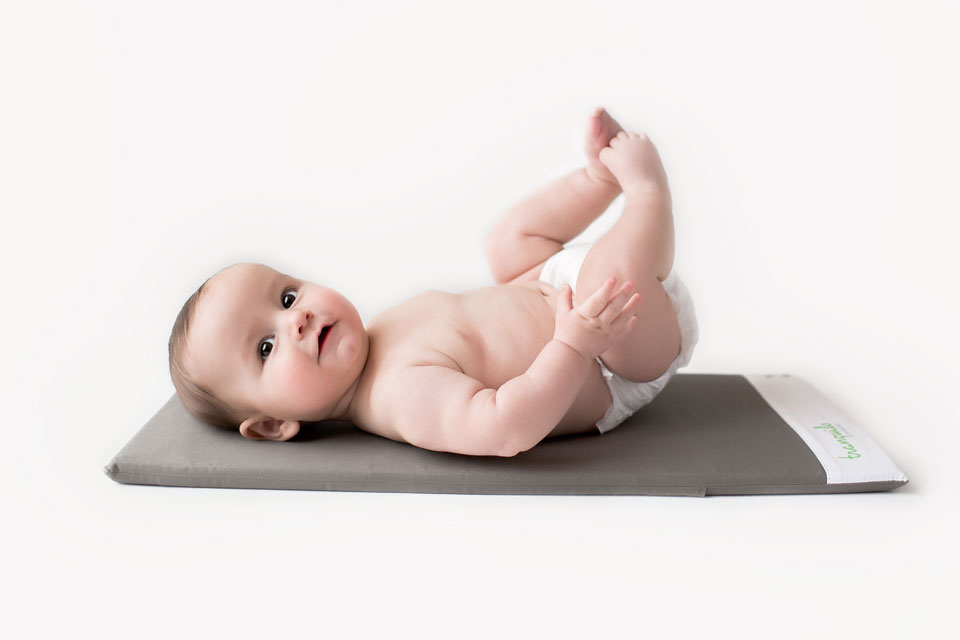 However, the techniques only work well when done correctly and aren't always intuitive. So I'd find myself teaching parents the same things over and over before they'd finally learn the exact right way to soothe their baby. There were also babies I couldn't hold: babies who needed phototherapy for jaundice, or had to undergo oxygen testing. You couldn't always pick up a baby to help them stop crying. I thought, wouldn't it be great if there was some way to make a versatile product that would recreate these techniques I had learned and mimic the womb? So, I designed a small, battery-operated vibrating mat that could recreate the motion and sound of the womb, something all babies crave and helps to calm and soothe them. I offered it to the hospital, but they weren't interested. I was devastated at the time, but now I know it was one of the best things that could have happened — now this was my invention, alone, and I didn't have to share it with my employer. That was how Tranquilo was born.
How did you develop the product?
I knew I needed to get the product out. It was stuck in my head and the only way to make it go away was to create it. I was tired after working 40+ hours a week as a nurse, but in my head, my brain was still working, even while I was trying to relax. I tried to find someone else to manufacture it, but I ended up developing and manufacturing the product myself.
After about a year of some small success in sales, I applied to MassChallenge to learn about running a business, manufacturing products, sales, etc. That is probably how [The ABC reality show] Shark Tank found out about me and was interested in having me apply for the show. Appearing on Shark Tank [in 2017] was an enormous boost to the business. I loved running my business, but once it grew bigger — generating 40,000+ products annually — I wasn't interested in running that kind of company anymore. It was more like being a boss, not as much research or helping run the day to day logistics. It's difficult to know when to leave something, but that was the right time to sell Tranquilo to Baby Brezza. After the acquisition, I was still working in their product development and consulting on a whole line of products for newborns until my wife and I moved to Germany. It was a good time to move on, I needed to do something different.
Can you tell us about your current work?
Right now I'm working as a consultant for a variety of startups. Whether it's baby supplies, makeup, beverages, or pre-made meals, the questions end up being the same — everything from wholesalers, warehouses, patents, selling internationally, and calculating sales tax. I share my experiences and offer suggestions. A lot of it is planning and strategic, like needing to know how to label a product and the specific applications for each state. This work is really fun and brings the same sense of joy that my company did. I'm a problem solver, and I like to have a puzzle to solve. Seeing a product from idea to product launch to sale of the company — that's the ultimate puzzle. No two clients are the same, and I find it interesting and I'm constantly learning.
I needed to wind the consulting down a bit when I became pregnant with our first child. In the future, I could offer courses for entrepreneurs, or continue one-on-one coaching. I'm not sure what the universe needs right now. I have some interest in companies in Europe that don't know how to tap into the U.S. market, or don't do it well. So I may end up expanding into that realm of consulting. Either way, it will be interesting to see what the future holds for me and my business!
Do you miss working with newborns?
I did miss it, but then I had my daughter. I'm too close to the newborn stage with my daughter to miss it, yet! But you can't have a bad day when part of your job is to snuggle a baby for an hour because the mom needs a break.
Main image by Anna MacIsaac.