Student Story
First-Generation Student Beth Pennington '26 Has a Passion for Helping People Through Nursing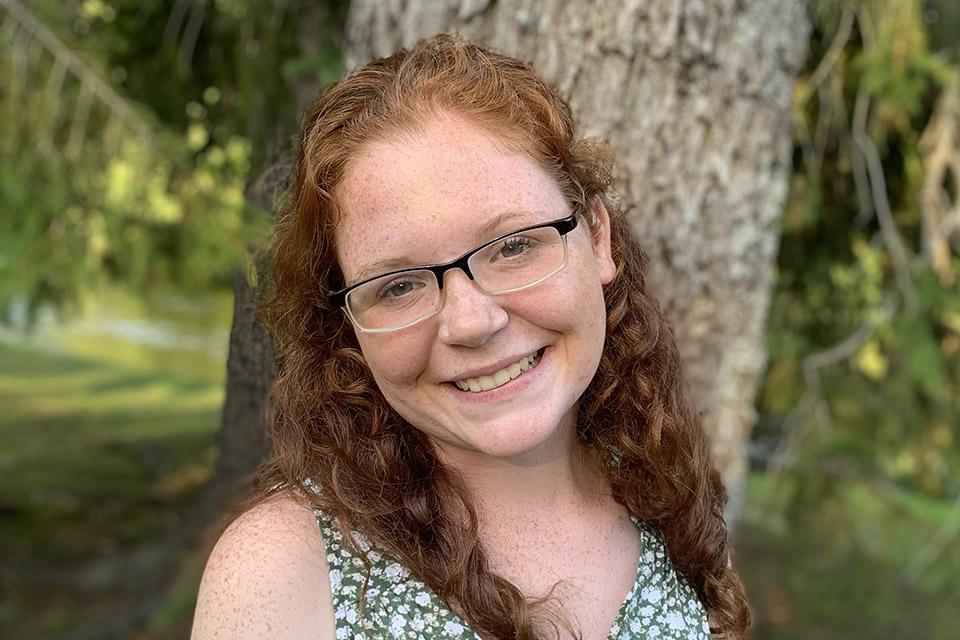 Nursing major Beth Pennington is one of Simmons' first-generation students. She spoke with us about her interest in working with children and why she was drawn to Simmons.
What is it like to be a first-generation student?
It is an amazing feeling to have this opportunity, and especially to be in Boston at an excellent school like Simmons. I am motivated to be the first person in my family to get through all four years of college with high aspirations of getting a good job. I am from East Bridgewater, so it is especially exciting to study in the city.
What is your major? Why are you interested in this field?
I am a nursing major. Ever since I was little, I wanted a job where I could help people. I am also a very sociable person so I need a lot of interaction and energy. I am able to thrive under high stress levels and because of that I see myself working in a hospital setting.
Why did you choose Simmons?
Simmons offers many unique opportunities, partly because it is located in Boston. Starting next year in the Spring, I will begin clinicals, and there will be interesting internships and job experiences available to me. I am also drawn to Simmons because it is a women's college and I resonate with the University's values.
I did a lot of research on Simmons' School of Nursing and found out that it is one of the top nursing programs in Boston. Simmons nurses are very well respected in the hospitals here. There are a number of wonderful hospitals in the Boston area, and one day I see myself working for Boston Children's.
What kind of specialty within nursing would you like to pursue?
I am interested in psychiatric nursing and pediatric nursing because mental health is very important to me. I also enjoy interacting with young kids, so I know already that I want to be around children as part of my profession.
For me, it is very rewarding to work with children because they are in an early stage of development. I think I would bring a unique perspective to pediatrics, because I myself am adopted and care about the wellbeing of children.
Do you have any advice for other first-generation students?
Look into your options, because there are many schools that will support you, and especially Simmons. There are many resources that can assist you. For example, high school guidance counselors can help you when you are applying to college. Don't be afraid, and embrace the opportunities that come your way.