Faculty Spotlight
Failure to Provide COVID-19 Testing is "Inequitable and Unethical," According to New Commentary in EClinicalMedicine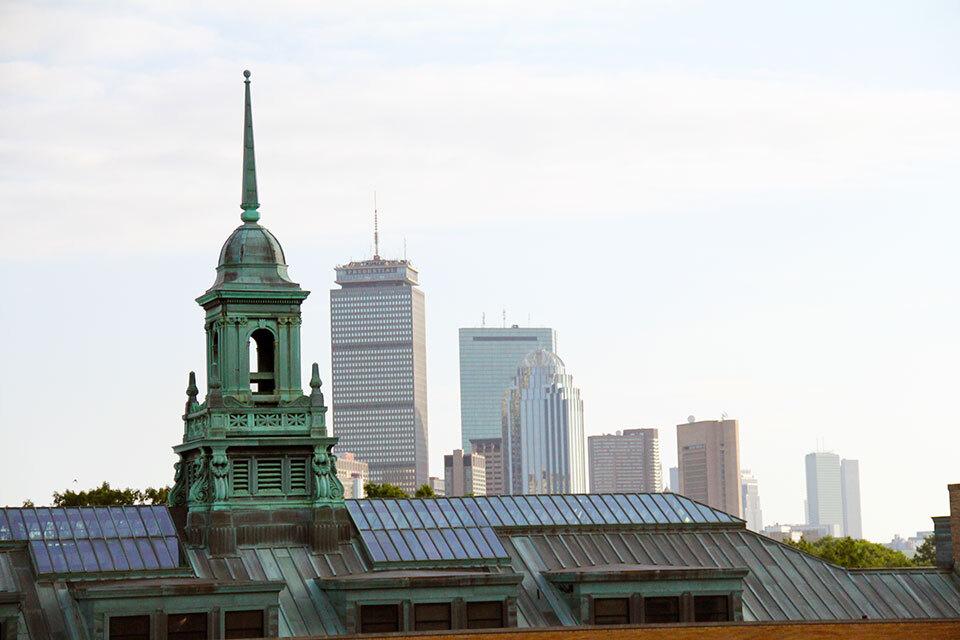 It's not too late to accelerate our rapid testing capabilities to promote greater equity and mitigate spread of this virus.
— Assistant Professor Cherie Lynn Ramirez
Universal access to rapid COVID-19 testing is vital to promote equity during the ongoing pandemic, according to a new commentary published today in The Lancet's EClinicalMedicine journal.
The commentary, "Executive summary: It's wrong not to test: The case for universal, frequent rapid COVID-19 testing," not only highlights the enormous unmet need for free and low-cost COVID-19 testing, but argues that it is "inequitable and unethical" not to make such testing available during the pandemic given the compelling evidence now available from around the world to support its use. Rapid testing is an important tool that helps identify people who are most likely to be contagious and empower them to protect their health and that of those around them. In addition to the commentary, a full-length version of the text with complete annotations is provided as supplementary material. Access to the commentary and associated resources including translations is available at RapidTests.org.
While all available tools and mitigation strategies should be used in the fight against COVID-19, frequent rapid testing is especially important given the large amount of disease transmission attributed to asymptomatic individuals. Though not currently fully leveraged, the technology exists to provide homes, schools, workplaces, and communities with access to inexpensive and accurate COVID-19 tests that issue results in minutes rather than days.
"Rapid testing is a unique tool to quickly identify those individuals most likely to be contagious so that they can take action to isolate before infecting friends, family members, coworkers and others," said senior author Dr. Cherie Lynn Ramirez, Assistant Professor, NTT, in the Department of Chemistry and Physics in the College of Natural, Behavioral, and Health Sciences at Simmons University. "More than a year into this global pandemic, the various challenging, yet surmountable, barriers to wide deployment of rapid COVID-19 testing have led to real and devastating consequences—from high infection rates and mounting deaths to severe economic and social costs."
These costs are often disproportionally felt by underserved communities, particularly Black, Indigenous, and People of Color (BIPOC), who have been at highest risk of not having reliable access to any kind of COVID testing throughout the pandemic. According to the commentary, rapid testing programs can not only help contain the spread of COVID-19, but also help prevent longer-term disparities, such as in education. Frequent testing is already being used by wealthier schools and communities to keep schools open and allow caregivers to resume activities such as returning to work. In addition, major sports teams, politicians, and many media members have had access to frequent rapid testing for months. Those who have successfully utilized rapid testing can play a critical role in expanding access by lending their voices to this vital effort.
The question is not whether we should be choosing between testing and vaccinations.
In addition to community-based testing efforts, the authors highlight self-testing as an underutilized opportunity to help control the spread of the virus.
"Self-testing has been proven effective for a variety of health conditions including pregnancy and HIV infections, and early studies suggest that it could likewise be promising to help curtail the spread of COVID-19," added Ramirez. "It's not too late to accelerate our rapid testing capabilities to promote greater equity and mitigate spread of this virus. Expanding both community-based testing and self-testing options can help alleviate the strain on healthcare workers so that both testing and vaccination efforts can continue at full speed. The question is not whether we should be choosing between testing and vaccinations. The evidence is clear that we can, and should be, doing both alongside other important public health interventions like promoting mask wearing and social distancing."
Deploying all available strategies, including widespread testing, contact tracing, and protective measures, has been crucial for countries—such as Ghana, New Zealand and Vietnam—that have had more success in controlling the pandemic so far. Frequent rapid testing is a tool already being implemented with national coordination in a speedily expanding number of places such as the United Kingdom, Slovakia, and Denmark to help regain control of the pandemic and ensure its end as soon as possible.
This work is authored by a team of researchers from Germany, Ghana, the United Kingdom, and the United States, including senior author Dr. Cherie Lynn Ramirez. The team also includes co-authors Brianna Desharnais and Emily Costanza, research assistants whose work on this project was supported by the Simmons University Fund for Undergraduate Research and Creative Endeavors and the Summer Undergraduate Research Program at Simmons (SURPASs). This international collaboration was facilitated by RapidTests.org, an all-volunteer organization that works to expand access to rapid testing worldwide. RapidTests.org was founded by Dr. Chris Said and is directed by Dr. Michael J. Mina, Assistant Professor of Epidemiology at the Harvard T.H. Chan School of Public Health and Associate Medical Director at Brigham and Women's Hospital.
Citation:
Maureen Johnson-León, Arthur L. Caplan, Louise Kenny, Iain Buchan, Leah Fesi, Phoebe Olhava, Desmond Nsobila Alugnoa, Mara G. Aspinall, Emily Costanza, Brianna Desharnais, Corinne Price, Jon Frankle, Jonas Binding, Rapid Tests Working Group, Cherie Lynn Ramirez. Executive summary: It's wrong not to test: The case for universal, frequent rapid COVID-19 testing. EClinicalMedicine. February 19, 2021. DOI: https://doi.org/10.1016/j.eclinm.2021.100759.