Alumnae/i Feature
Supporting Patients and Families Needing Help Related to Urgent Medical Care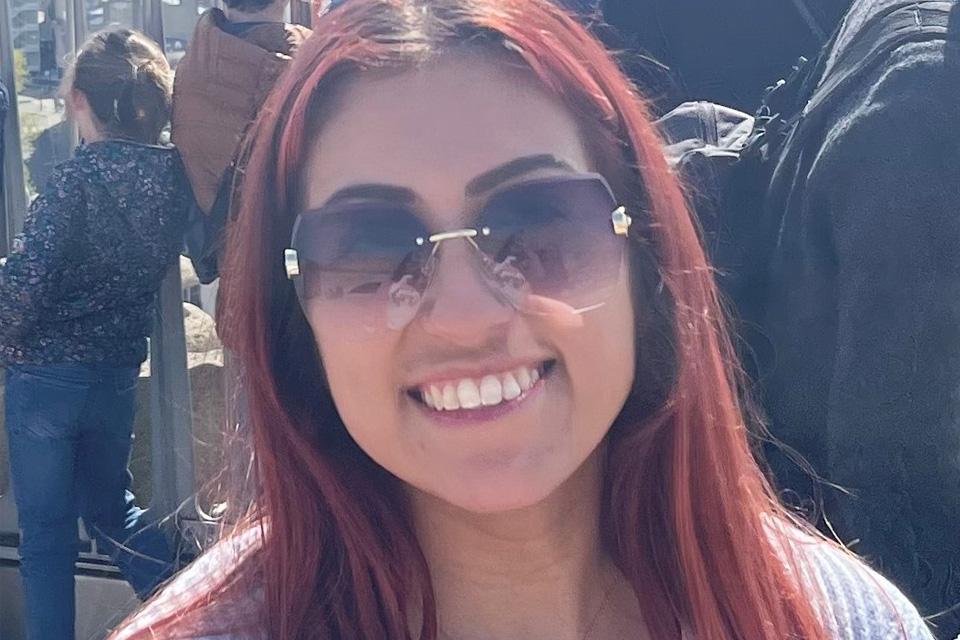 I entered the field prepared to understand the different kinds of struggles that families go through.
What the job entails
Erika Cadena is a clinical social worker in the Emergency Department at Boston Children's Hospital. In this fast-paced and varied role, she identifies and works with patients and families in need of support and resources related to urgent medical care, as well as complex health and social issues — homelessness, abuse and neglect, sexual assault, and community violence. As a member of the trauma team, she responds to crisis cases and "code blue" emergencies throughout the hospital. "I really like being able to help a family within a couple hours," she says. "I can be working on five different types of cases at the same time."
Why she chose Simmons
A graduate of UMass Dartmouth with a degree in crime and justice studies, Erika hoped to gain versatile clinical experience. "I was very interested in social justice," she says, "and a career in social work offered a lot of options." She appreciated the rigor and depth of the Simmons program, in particular its certificate tracks and three days a week in the field. "I thought, the more experience the better," she says.
How Simmons prepared her
Enrolled in the Certificate in Trauma Practice program, Erika gained skills and knowledge that led directly to her current role. Opportunities to participate in simulations with actors, both in the classroom and in collaboration with Tufts University School of Medicine, allowed her to practice difficult conversations. She also benefitted, she says, from trainings on substance use disorder and on the therapeutic skill of "sitting in silence"; that is, giving a client space to process thoughts and feelings. For her first placement, Erika worked at the MENTOR Network, a home- and community-based human services provider in Dedham, Massachusetts. There, she coordinated and implemented services and treatment, among other supports, for children and teens in foster care. Her second internship was in the Emergency Department at Boston Children's. Through a combination of targeted coursework and real-world experience, says Erika, "I entered the field prepared to understand the different kinds of struggles that families go through."
Why it's meaningful:
"Even in a short time, we are able to alter some aspect of a child's or family's life to support them," says Erika. She conducts almost half of her work in Spanish, often helping migrant families who are unhoused after arriving in Boston from the U.S.-Mexico border. "I identify as Latina," she says, "and you can see the sigh of relief when I can have a conversation with a child or family in Spanish without an interpreter. Families are grateful to meet with a staff member who understands their language and culture."