Alumnae/i Feature
Emily Ostrow '09MSW Talks Mental Health with Teens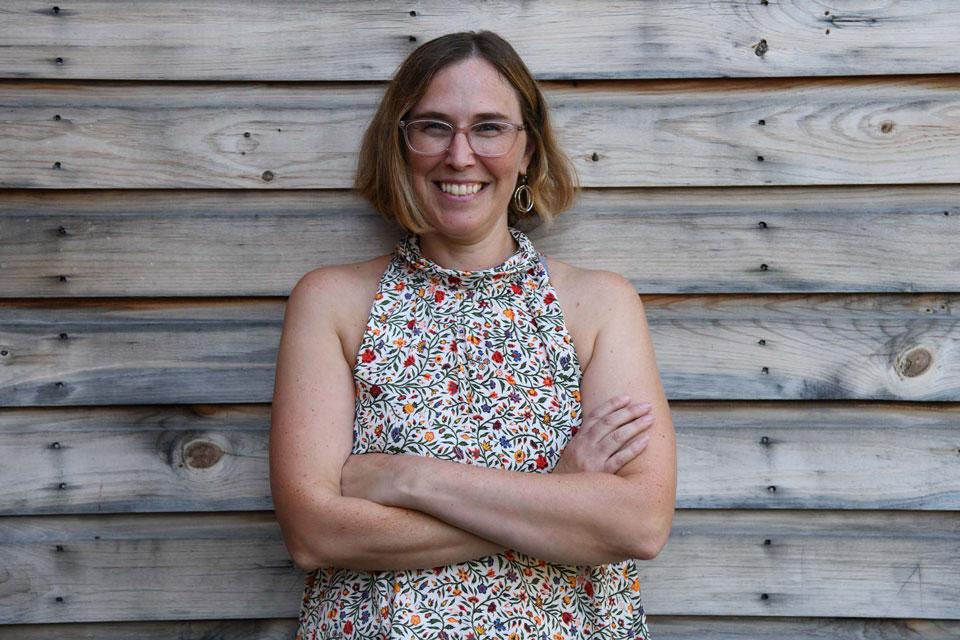 I formalized my leadership skills at Simmons and the clinical focus of the program gave me an edge.
"It's harder to do good clinical work with adults, as people are so well-formed at that point," notes social worker Emily Ostrow. "With teenagers, I feel there's still room for change."
Ostrow has over 13 years of clinical work experience with high risk adolescents and their families, focusing on mental health issues, trauma, and attachment. She came to Simmons for her Master's in Social Work. "I wanted a clinical program, that was a priority for me."
Recently, her career has shifted toward offering individual and group therapy based in Dialectical Behavioral Therapy (DBT). "It's a kind of therapy for people in extreme emotional distress, to help them get through each day," explains Ostrow. "We don't focus on your past or the story of your life, it's more about healing for today as opposed to getting at the root of the suffering."
A main component of DBT is mindfulness. "We need more mindfulness in Western society, in general," says Ostrow. "We're not [present] where we are, most of the time." Ostrow works with teenagers to understand that the stress they deal with every day is likely not coming from something happening in that moment. "[The stress] comes from something that did happen or something that might happen. There are tools in DBT that help you recognize the connection between thinking and feeling." This change in perspective can help clients regulate emotions more broadly, which impacts their relationships with other people. "I tell my clients, you are going to be so ahead of the game if you learn this stuff. You'll have better ways to handle things than the average person."
Ostrow appreciates an approach that gets teens "in the driver's seat" in their therapy. "DBT emphasizes that the client is the one responsible for their treatment," she says. "The teen gets to know that they're the one doing the work, and should be treated with respect."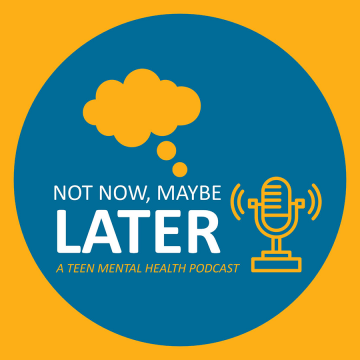 Her commitment to educating teens on managing their mental health extends beyond her practice to her podcast, "Not Now, Maybe Later," the first season of which she created and hosts, sponsored by Sweetser Mental Health. "I chose that title because it's a quip for what you might think of as a teen mentality: I can let this wait, my mental health will get better, I can distract myself and it will be okay." She's recorded a full season of the podcast, available on Spotify and YouTube. "The idea is for teens to get information and normalize discussions of mental health, and I want to remove the veil to show what therapy looks like." The podcast features interviews with teens and parents sharing their firsthand experiences with managing their mental health issues. With episodes like "Is Social Media Making You (un)Happy?" and "GLBTQ+ Teen Mental Health," the podcast appeals to teens and their parents.
Ostrow can see how her education at Simmons laid the foundation for her success. "I formalized my leadership skills at Simmons and the clinical focus of the program gave me an edge," she says. "I've worked with colleagues from different programs, and I'm proud to have attended Simmons. The curriculum required us to focus on the right things, and to be good, ethical practitioners. I couldn't have done what I wanted to do — counseling and intervention work — without getting my MSW. I chose not to get it until I was already in the work world, which helped." In other words, Ostrow was able to use the experience she gained in the field as a substitute for a clinical placement. She continued to work while attending the program part-time.
"Right now I'm in clinical practice, but eventually I want to lead an organization or start a career in politics," says Ostrow. "I can take my experience to the State House — social work gives you so much room. You just need to figure out what you are called to do right now."