Faculty Spotlight
Dr. Renique Kersh Named Aspen Fellow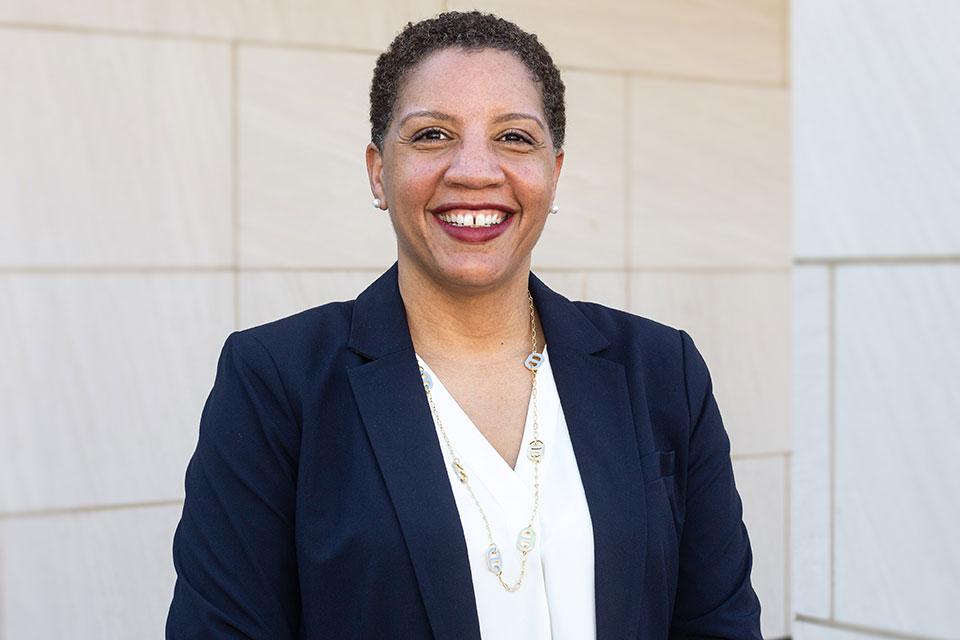 Simmons University is proud to announce that the Aspen Institute has named Dr. Renique Kersh as a Senior Impact Fellow. The Fellowship is "a movement to advance the future of youth leadership development." More than 90 community stakeholders from across the United States are chosen to participate, including senior leaders, educators, and youth.
The Fellowship highlights the need to offer leadership development to a new generation of youth leaders. According to Aspen, "fewer than 32% of youth under the age of 25 in the United States are exposed to any form of leadership development." With the goal of increasing youth exposure to leadership programs above 50% over the next five years, the Fellows will provide opportunities for youth to cultivate their talents and prepare them to address political, social, and scientific issues.
On the Aspen website, Dr. Kersh is described as "an outstanding leader with over 20 years in higher education and a strong commitment to putting students at the center of important institutional decisions." Dr. Kersh has a broad understanding of the challenges and opportunities facing today's students, thanks to her experience in academic and student affairs. Kersh is well positioned to "lead institutional efforts to improve retention, enhance the student experience and foster equity minded approaches to this critical work."
"It is a tremendous honor to be among this distinguished group of fellows from across the country committed to advancing youth leadership," says Dr. Kersh. "I have no doubt that this experience will open doors for Simmons University students, and my hope is that the impact reaches beyond our walls and into local Boston area communities as well."
One concrete goal of the Fellows' work will be the development and testing of the Aspen Institute Leadership Development Index (Aspen Index), a digital tool to measure personal leadership capacities, accelerate growth, and improve the quality of leadership programs. A valuable tool for self-assessment, The Aspen Index "equips individuals, teams, and programs to define, measure, and elevate their potential and deepen their impacts."
The Aspen Institute is a global nonprofit organization committed to realizing a free, just, and equitable society. Founded in 1949, the Institute drives change through dialogue, leadership, and action to help solve the most important challenges facing the United States and the world. Headquartered in Washington, DC, the Institute has a campus in Aspen, Colorado, and an international network of partners. For more information, please visit www.aspeninstitute.org.