Announcement
Simmons Crew Coach Andrii Ivanchuk Welcomes Ukrainian Rowers to the Head of the Charles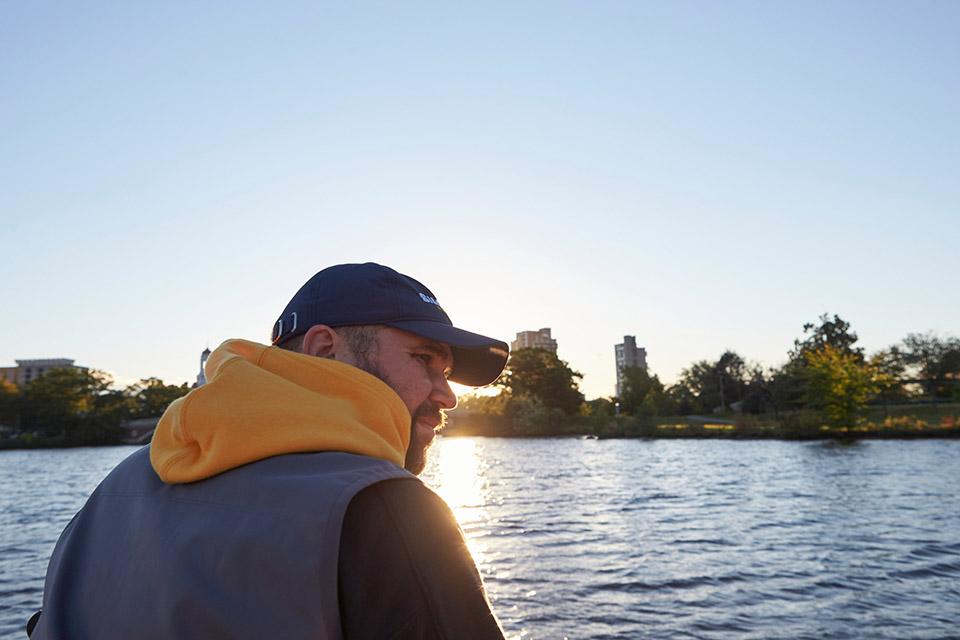 Members of the Ukrainian national team will be among the rowers present at the Head of the Charles Regatta in Boston this October, thanks to the efforts of Andrii Ivanchuk, Simmons Crew Coach. Ivanchuk spoke with us about his past crew career and how Americans have supported Ukrainians since the Russian invasion.
How did you first get involved in crew?
I started crew in 1995 in Ukraine. I won my first international success in 2001 with the Youth World Championship, where we placed fifth. I eventually transferred to the Ukrainian national team and competed with them until 2014. We finished in the top six in the world in 2008. My last competition was in 2014, and then I moved to the United States.
Why did you come to the United States?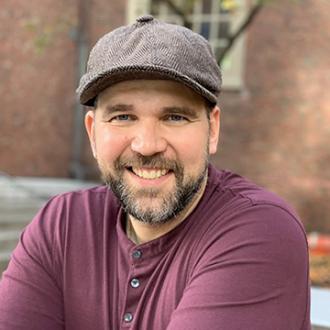 2014 was the year that the actual war started between Russia and Ukraine, when Russia invaded and annexed the Crimean Peninsula from Ukraine. My wife was pregnant at the time, and we were thinking about the safety of our family. We began the process of getting a green card and were successful. Not long after we arrived in the U.S., I started working in Miami Beach as a rowing coach. There I met the former crew coach from Simmons, Nikolay Kurmakov, as Simmons Crew was coming to Miami Beach every spring break. When he retired, I got a job as the new Simmons Crew coach.
In recent years, I did partake in some rowing at the club level in the U.S., and my partners and I placed third in a championship in 2017 and second place in 2018. After that, I put my oar in storage, as I am not racing anymore.
The Boston Globe recently reported that you were instrumental in getting the Ukraine team to compete in the Head of the Charles Regatta this October. How did this come about?
I got this idea that it could be useful for Ukrainian rowers to come to this event. I wanted to help them. In June of this year, I spoke with one of the directors of the Head of the Charles, Brendan Mulvey. I conveyed to him my idea and he thought it was great. Together we organized the fundraising and all of the logistics and are able to bring four people from Ukraine.
I am not a soldier, and my family is now here. But this is the way I can help Ukraine. I see this as an opportunity to defend my home country. This also helps communicate to Americans that what is happening right now is very serious.
The Ukrainian national team includes several Olympic medalists. What makes Ukrainian rowers stand out?
This team has two gold Olympic medalists for women, and the men's crew has two world champions. They have all placed in the European championship numerous times. One of the rowers is Sergii Gryn, who is 41 years old and is still rowing competitively. He is incredibly special and inspiring.
We also have a very famous female rower named Olena Buryak. She is internationally recognized for her strength.
How has the United States expressed solidarity with Ukraine at this time?
The United States — and not just the government, but also people I meet in my local community — has given us so much support. Americans have helped out with donating money, equipment, and so forth. Everyone is supporting Ukraine and they want us to win. This is important, because if we do not crush the Russian army, we will never get our country back again.
When the war just started around March, Simmons also lent support with the Sunflower of Peace Foundation, a non-profit organization that is committed to helping Ukrainians affected by the Russian military invasion. Simmons affiliates and alumnae/i helped raise thousands of dollars. I was especially touched by their efforts.
Be sure to catch Simmons Crew at the Head of the Charles this weekend. Alumnae Fours are scheduled for October 22, and Collegiate Fours will be on Sunday, October 23.