Alumnae/i Feature
Carla Silva '19 on Taking Chances in Your Career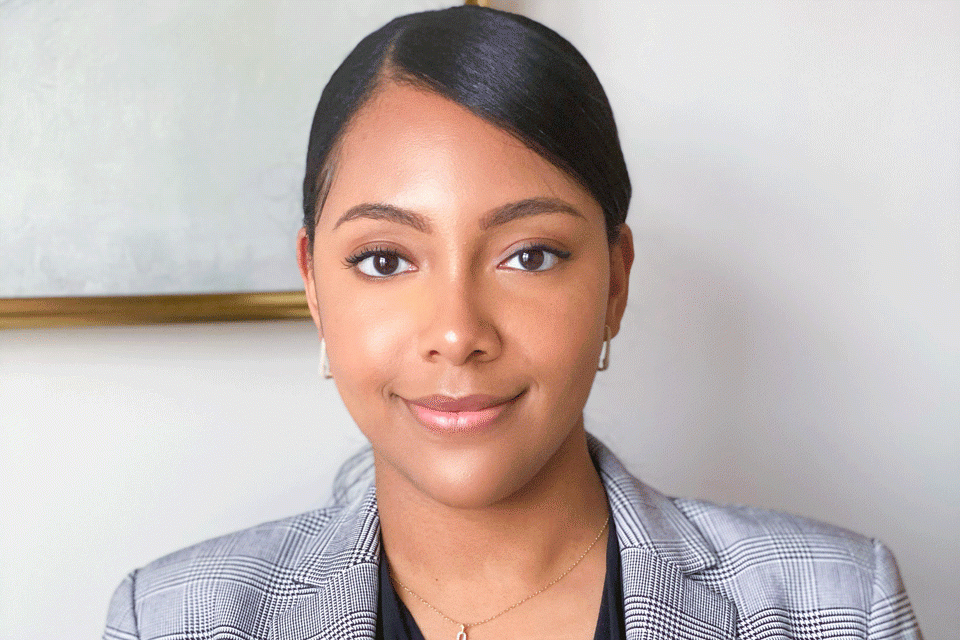 All of the business classes I took at Simmons taught me something that I use in my work. I left Simmons with a well-rounded education that would allow me to approach many jobs in this field with a good knowledge base.
After graduating from Simmons, Carla Silva '19 took a chance on sales. It wasn't the role she envisioned for herself.
"I went into a sales development program simply to get my foot in the door at a great company," she recalls. "I never felt that I was suited for a career in sales." But being an active participant in the program eventually paid off. "When I was looking for a new role, my manager and program director were able to vouch for me."
Now, Silva is a project manager at The Hartford in the Group Benefits Sales & Distribution division. She organizes her team and manages the delegation and completion of tasks.
"All of the business classes I took at Simmons taught me something that I use in my work," she says. "I left Simmons with a well-rounded education that would allow me to approach many jobs in this field with a good knowledge base."
Given her experience, Silva recommends students be open to opportunities that may not be what they had in mind. "They can lead to better opportunities later on. Also, when people like you, they are more likely to go out of their way to help."
She has also learned the value of being a lifelong learner. "There is always something to be learned," she says. "While I took a project management class at Simmons, my memory of it was a bit faint, so I used free online classes offered through my employer to refresh my memory."
Silva's takeaway is to always be on the lookout for learning experiences. "Building a career is something that can take decades," she says. "So as long as you're learning from your co-workers and peers, I think any job experience is a valuable one."