Alumnae/i Feature
Brooke Lake '19MS Preserves Personal Histories with her Archiving Company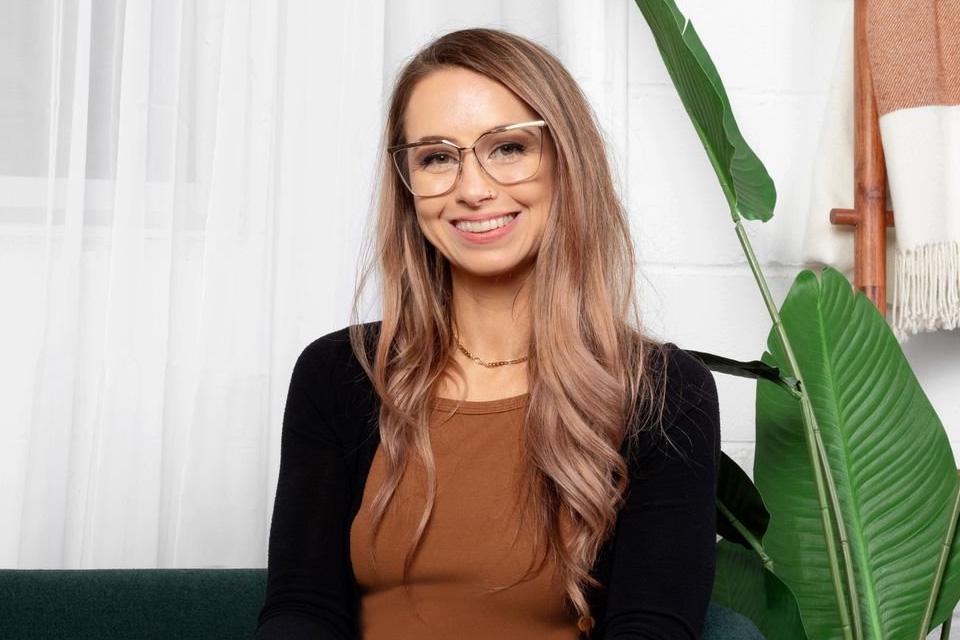 The Archives concentration requires an internship, and I was nervous about it at first, but it allowed me to network locally. By the time I graduated, I knew a lot of people in the field. For an online school, that's huge.
Brooke Lake founded Monocurate, a personal archiving company, in 2021. We checked in with Lake about the company, what kind of materials they preserve, and how she created this unique archival niche business.
I have a background in interdisciplinary studies, history and technical writing, and was looking for a way to bring these together in a cohesive Master's degree. While doing a Digital Humanities Capstone project for my Bachelor's degree, I was focusing on archival research and indexing. My professor suggested I look at Library and Information Science programs. At the time, I was moving across the country, so I looked at online programs. The online program at Simmons had the most eclectic course offerings.
What inspired you to start Monocurate?
After Simmons, I worked for the Texas State Library Archives Commission and later, Carrabba Conservation but the lab closed in 2020 during COVID. During the stay at home orders, I posted inquiries to neighborhood groups on Facebook, asking if anyone had a paper collection or family collections, and offering to organize them at no cost. Quickly, I realized that there was a market for this work. I created a website and legalized the business side. Now, Monocurate is the biggest end to end collection management service in central Texas.
We offer start to finish collection care, working with state agencies, smaller organizations, individuals, and families - whatever they need, we do. The collections we work with are usually multimedia. We offer dry cleaning treatments, light preservation, digitizing all materials, and preservation tasks. We move the materials into permanent housing and provide a finding aid which offers a scope of the content inventory, making it more accessible to our clients. If we're sending the collection off to a University, we match ingestion requirements and include item-level metadata [providing information about one or more aspects of the data, such as how and when it was created and its purpose] and supply more details.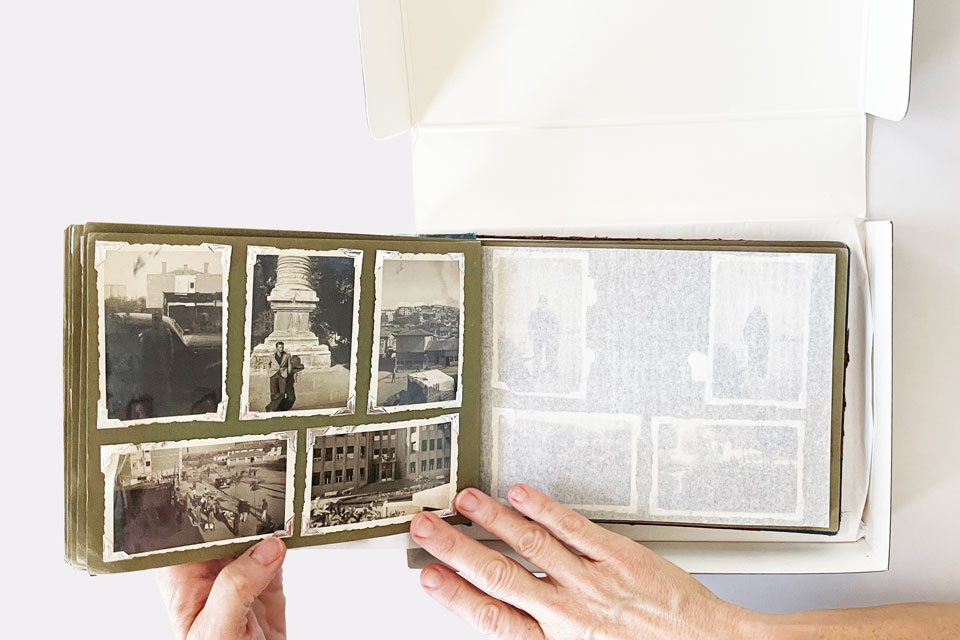 This work isn't a "one size fits all." We hire archivists with different backgrounds so we can hit every point of care a collection may need, including textiles, digital files, and document preservation. Everything that comes through the door is so different that it's hard to have a standard approach, but the fun is in constantly changing things up.
What do you find most rewarding about this work?
When our clients come to pick up and see the result, honestly, it blows their minds. They drop off materials in a banker's box, collected with no rhyme or reason, and everything is dirty. The clients are often stressed out, not knowing what they have or if it's worth preserving.
When they pick it up it's all preserved, flat, and mended, with digital files on top that you can share with everyone in your family. There is a sense of relief and excitement that we see in your clients. Preservation gives the material value; it's identified and can be passed down. When it's organized, you can see the whole story. It changes people's perspectives.
What kind of materials do clients bring to you?
Everything! Generally, paper items include correspondence, genealogical records, newspapers, bound materials, log books for older business, and pictures of all sizes. We've also seen jewelry, a bullet from WWII, and steamer trunks full of everything a grandparent had collected in their lifetime. We rarely think, "oh, we just worked on that." It's always different. One client brought in a half sheet of torn paper - it was the only thing they had from her grandfather and she wanted it preserved. Anything you want to keep, we can work on. If you bring a christening dress, we can work on that.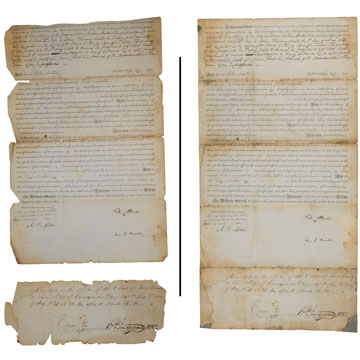 We can't show many examples of our work, as we have confidentiality agreements with our clients to protect sensitive material. There are a few exceptions. In one family, an elderly couple had been putting on these large family reunions for years, with around 400 people attending. They had collected random papers, mostly Civil War enlistment documents and land deeds, and wanted to be able to share these with family members at the reunion. Originally, the documents were folded and stored in a closet - ripped, untitled, with no descriptive information. They had been hiding them away because they were scared to use them. They wondered, how can we set this up so the family can view it without damaging it? We mended everything and encased each document in mylar, then put them in folders with the title on the front and back. At the reunion, the documents were laid out on tables, and people could actually read them – they hadn't shared these documents for decades.
How did Simmons prepare you to become a leader in your field?
I was an online student, out of state, and I was placed in a University of Texas archive for an internship. The Archives concentration requires an internship, and I was nervous about it at first, but it allowed me to network locally. I joined a library meet-up group and got involved with Archivists of Central Texas while I was still going to school. I was able to make local connections, even though I wasn't attending school in Texas. By the time I graduated, I knew a lot of people in the field. For an online school, that's huge. If not for that internship, I don't know what I would have done.
There are so many different classes to take at Simmons. I wanted to focus on preservation, and the fact that it was offered online was a big deal for me. I learned a lot from my classes with Assistant Professor of Practice Donia Conn. I like to work with my hands and see projects change overtime and evolve - with preservation, you can really do that.