Faculty Spotlight
Associate Professor of Practice Caitlin Levesque '09: Listening is the Art of Nursing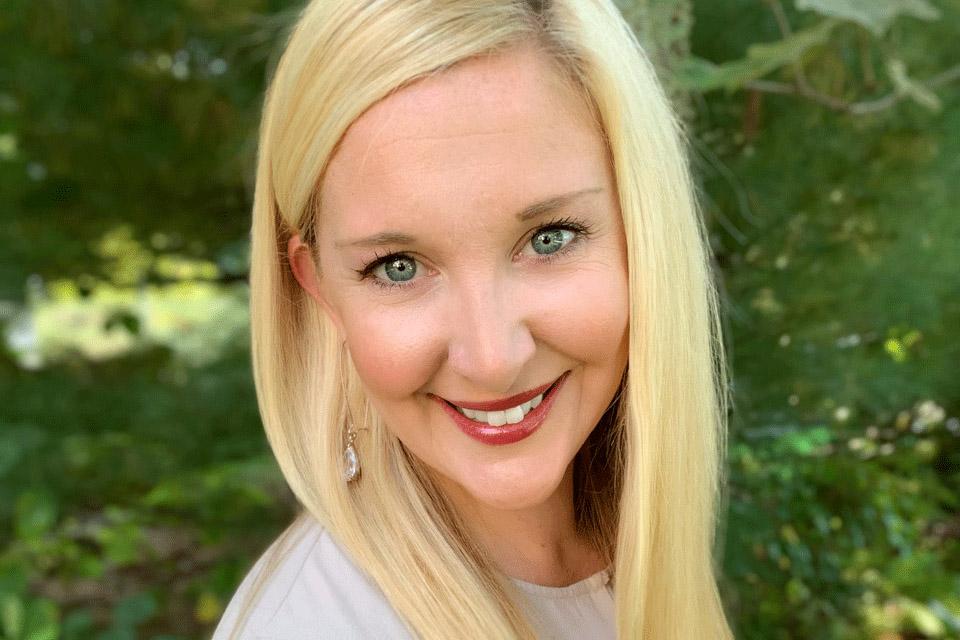 What do you feel is unique about the Nursing program at Simmons?
My connection to Simmons started as a student; I graduated in 2009. I had been in pediatric practice for a few years and supervised preceptorships [a period of supervised practical experience] and I could see the difference when I worked with Simmons graduates. When I learned that Simmons was creating an online Nursing program, I knew I wanted to be involved.
As an adjunct faculty member, I helped develop online course content. Five years ago I started a full time teaching position for [email protected]. The flexibility of the online platform allows us to reach so many students — this is vital, with so many gaps to fill in the primary care workforce. Nurse Practitioners (NPs) can fill that gap. Simmons provides a really excellent education. Also, many of my colleagues were once my professors! They have been wonderful mentors.
What is unique about your students?
Other programs don't have the student-faculty connection that Simmons offers. This is what makes me excited about the online program — the faculty connect with students and get to know them well. As a faculty advisor for the Student Advisory Committee — which serves as a voice for the student body — I get to know the students on the Committee intimately, and feel connected to all of our students through them.
How are you preparing your students for today's unique challenges?
We've started incorporating providing quality telehealth into our program, as this is something that will stay around, post-pandemic. We're also stressing the importance of gender-affirming care, which we are weaving into all of our courses. Many faculty at Simmons are in clinical practice, and we share their lived experience as nurse practitioners with the students, so they can anticipate what they might see in the real world.
Tell us about your work as a Nurse Practitioner.
After graduation I joined my good friend, Colleen Powers, MD, who had been at a small pediatric practice for just over a year, and I've been there ever since. It's just myself, Dr. Powers and Family Nurse Practitioner Kaylee Burke '11, serving 3,000 patients. We don't share coverage with any other practice, so we know our patients very well; it feels like a family. I remember how vulnerable I felt as a new parent — there is so much anxiety! I feel privileged when parents trust me with their child's care.
Tell us about your YouTube channel.
In our practice, Kaylee and I had many questions from parents about information they were reading on social media. That's how a lot of people get their information, and a lot of it was inaccurate. We wanted a way for our patients to have a reliable, trusted source of evidence-based information on common topics, such as car seat safety and nutrition for children. We thought, how about doing a YouTube channel? That is how we started Crib Notes. It took us a while to get going, but in time we've grown more comfortable recording ourselves. It spread locally throughout our community, and we've learned a lot along the way!
Advice for students?
I'll share the advice that was given to me: take time with your patients. They need someone who will listen to them, and listening is the art of nursing. If you listen, you won't make mistakes. Make sure you are passionate about nursing. Being a family NP is wonderful because it opens so many doors. I'm blessed to work clinically, teach, and share information on my YouTube channel. I get to share my nursing in so many different ways, it keeps it exciting for me and keeps me learning. And you have to learn all the time! There are guidelines changing every day, and we need to be well informed.