Alumnae/i Feature
Archiving a Legacy: Claudia Willett '11, '15MA/MS on the John McCain Papers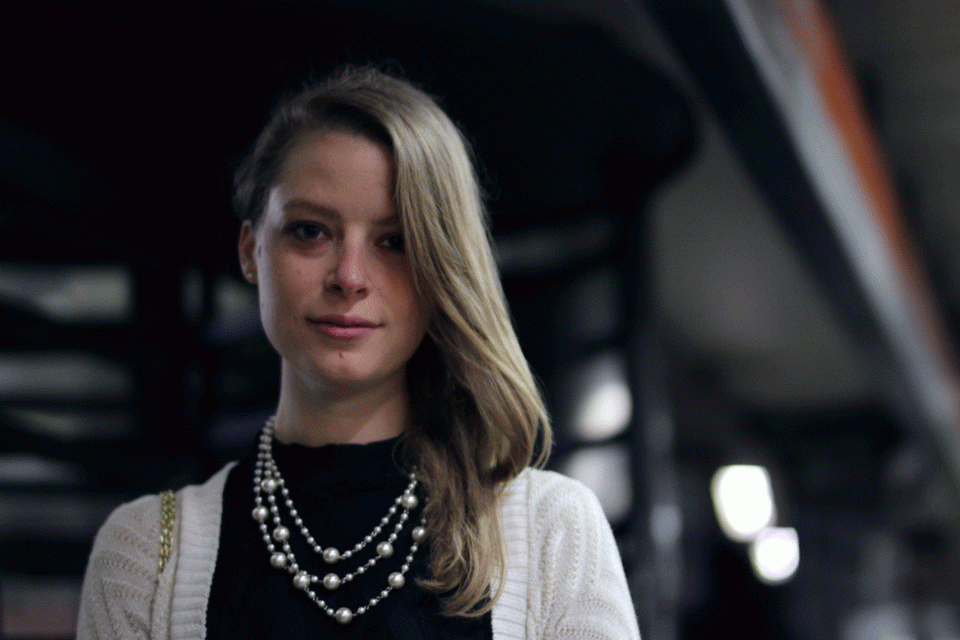 Be open to new experiences and believe in your ability to adapt to every opportunity. Making mistakes and facing really hard things, as well as celebrating the little victories, are marks of success.
Claudia Willett '11, '15MA/MS, an alumna of the undergraduate history program and the graduate Library and Information Science: Archives Management and History dual degree program, is the Project Archivist for the John S. McCain Papers at Arizona State University (ASU). The Papers represent the late senator's run for office and first role as U.S. Representative from Arizona's 1st District (1982-1987); his election to replace the retiring Senator Barry Goldwater as U.S. Senator from Arizona; his several decades-long legacy as U.S. Senator (1987-2018) and two runs for President (2000, 2008); and one-time candidacy as Republican nominee for President (2008). Willett shared with us her efforts to establish a cohesive collection from these materials. 
---
Tell us about your role as Project Archivist on the McCain Papers. 
I was not actively looking for a new position at the time. My former boss from MIT Special Collections, Lorrie McAllister, had moved to a new role at ASU in 2016 and contacted me in September 2018 regarding the development of a project position for the John S. McCain (JSM) Papers. She had managed my work on an Industrial Relations collection project at MIT from 2014-2016 and was aware of my passion for American political history.
 
The hiring process moved quickly — I had one week to decide whether to accept the position and then one month to move from Boston, my home for 11 years. It was the scariest decision of my life. I knew this was a unique opportunity, so with support from my partner and family, I took a leap of faith. In November 2018 I landed in Phoenix and can hardly believe it's been almost a year on the job!
What experiences prepared you for your current role?
During my last semester at Simmons, I worked on a Special Collections project at MIT which transitioned to full-time upon graduation. The project required me to handle a massive amount of material in a relatively short amount of time. I helped with the appraisal, deaccession, and transfer of over 40,000 legacy items from the Industrial Relations collection in about a year and a half. That process prepared me to handle high volumes and unusual types of materials. 
 
As an Archivist at Boston University's Gotlieb Center, I supported the Acquisitions team in processing material. A lot of material. I integrated new accessions into an existing collection — my first off-site pick up from Professor Afaa Weaver's office to add to his existing collection — or establishing a new collection for a new donor, such as the Michael Rezendes collection. This experience prepared me to navigate the living, breathing cycle of modern archival collections. Working with modern collections offered insight into the role of archives in the conversation of history, not simply as static denials or affirmations of historical moments. 
 
These roles prepared me to tackle a brand new challenge: working with Congressional papers. While aspects of arrangement and description follow traditional archival principles, the collections are so completely different in form and function — considered both personal papers and public record — that processing and handling them brings up esoteric, messy, and not-so-settled questions about archival practice.
What is your favorite part of working on these papers?
The variety of material keeps things interesting. Of the material I've completed, the constituent services opinion files have been my favorite part of processing this collection. Constituent services encompass a wide array of non-legislative activities undertaken by members of Congress or congressional staff, and it is commonly considered a representational responsibility. The opinion mail falls into this category, and responses from the Members office is often a form letter addressing the specific issue. While the form letters have their own value, the real treasures are the variety of concerns, methods of communication, and the motivation behind this type of civic engagement conveyed in this correspondence. 
 
One of my favorite letters is from a Boy Scout writing in for his Citizenship in the Nation Merit Badge in the mid-1980s; the badge then required writing to an elected member of congress. He wrote, "Your [sic] probably saying 'oh no not a notter dum [sic] boy scout.' Well I hope not, since your [sic] our congressman, I'm joking. You know the law that makes you have your seat belts on and if you don't you get a ticket. I think that's breaking our freedom, it's up to us to put on seat bells [sic] or not. If you have a chance to vote against that, please do, thanks." There is so much in there! I've personally adopted 'breaking my freedom' as a response to things I don't agree with. 
What advice do you have for current students?
A lot of us are drawn to this profession for the perceived clarity, the rules, the standards. In reality, it is work that is as opaque as it gets. Trying to hold on to theoretical rules, a linear path, or one version of yourself as a new or young professional will only undercut your own fulfillment in the work you are doing and very likely doing well. Be open to new experiences and believe in your ability to adapt to every opportunity. Making mistakes and facing really hard things, as well as celebrating the little victories, are marks of success.