Student Story
Annie Harriman '21 Creates Program to Nourish Local Healthcare Workers and First Responders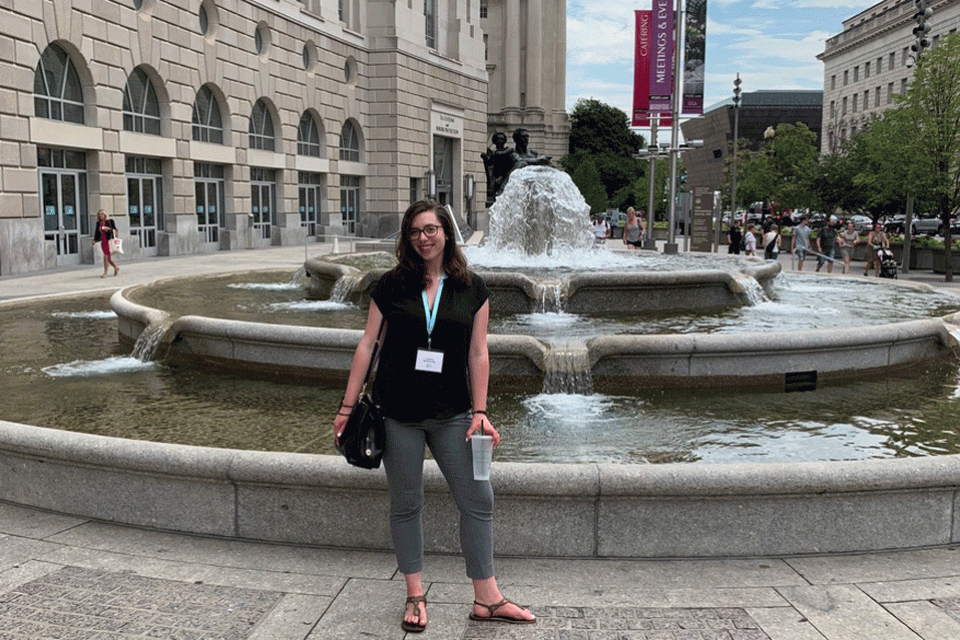 My family knows first-hand how powerful a small gesture can be in a trying time. A small gesture or 'thank you' can go a long way, and that is what I hope to provide to these families.
Annie Harriman '21 is grateful to take online classes from home. Harriman, a School of Business student, and her mother, a social worker, were both able to stay at home. But this good fortune made them consider the plight of others. "We both felt a sense of helplessness, thinking of the risk healthcare workers are taking in order to care for sick patients. We set out to find a way we can thank healthcare workers in our community, while also supporting the local restaurants in Scituate."
From this desire, NOSH — Nourishing Our Scituate Heroes — was created. Partnering with a local bank, NOSH offers Scituate residents the opportunity to donate meals to friends and neighbors — especially those on the front line of the Coronavirus response. Scituate residents can donate to NOSH, nominate a friend or neighbor for a gift card to a local restaurant, or nominate their own family.
As of today, NOSH has nine restaurants to choose from. "My family knows first-hand how powerful a small gesture can be in a trying time," says Harriman. "A small gesture or 'thank you' can go a long way, and that is what I hope to provide to these families."
Harriman has used skills learned in and out of the classroom. "Over the last year, I've been creating websites and graphics for small businesses, and recently developed my own small business, Lantern Media + Virtual Assistance. These skills came in handy as I was able to have the NOSH website ready in only a couple of hours."
Harriman is also a devoted rider in the Pan-Mass Challenge, and was able to use her fundraising skills for NOSH. She also employed skills she's learned from three entrepreneurship courses with Professor Teresa Nelson. "Because of her courses, I have a solid understanding of entrepreneurship and socially-minded entrepreneurship. Additionally, I used skills from the first business class I took — 'Foundations of Business and Management' with Professor Erin DeCurtis."
Harriman is grateful for the opportunity to give back. "Leadership comes in many forms, but being able to help someone and bring a community together in an uncertain time is a very powerful, and gratifying, way to lead. The messages we've received from healthcare workers show their gratitude, and how much of a difference NOSH is making for their families."