Faculty Spotlight
Adjunct Anita Silvey Reflects on Snowflake Bentley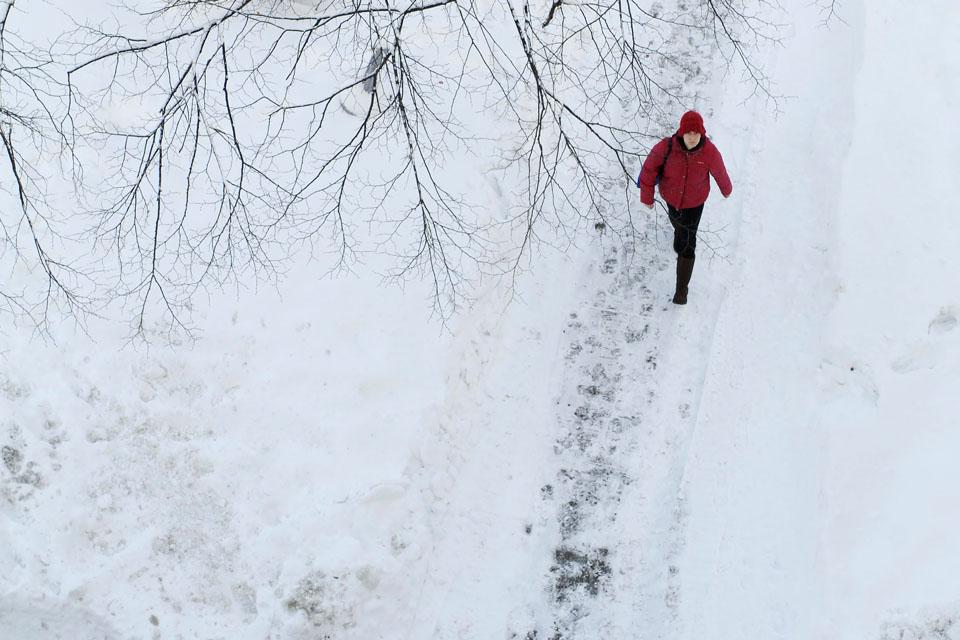 It's snowflake season in New England, and beyond. In honor of the chilly landscape, we asked SLIS and Children's Literature Adjunct Anita Silvey to discuss a particular book from her publishing career: Snowflake Bentley. This book, written by Jacqueline Briggs Martin and illustrated by Mary Azarian, tells the story of Wilson Bentley, a Vermont farmer born in 1865, who was the first person to successfully photograph a single snow crystal.
Silvey, who was then Vice-President and Publisher of Children's Books at Houghton Mifflin, first saw the Briggs' manuscript when editor Ann Rider brought it to her attention. "Ann told me that the manuscript had been turned down by several houses,"says Silvey. "The conventional wisdom was that kids didn't want to read a picture book about an adult."
Rider, who lived in Minnesota and was accustomed to snow, loved the book and sent it to Silvey. "I started to cry as I read how Bentley feared his life's work was for nothing,"recalls Silvey. "If an author could make me laugh or cry with words alone, then I knew there was tremendous power in that book."
Wilson's life's work involved photographing snowflakes with a special camera and microscope. Over the course of his life, he was able to photograph 5,000 unique snow crystals. While Wilson Bentley and his book, Snow Crystals (published in 1931) was well-known in Vermont, Rider expressed concern that his notoriety did not extend beyond his hometown. "I told her, make a good enough book that those in the other 49 states would care."
Silvey gives much of the credit to Rider for pairing Briggs' words with Mary Azarian's woodcut illustrations. "When I saw it in galleys I knew it was special,"says Silvey. "I thought, this is a true picture book, a balance of words and art. Great books for children do so many things, and it's so hard to get all of those things right. This was a book that really got it right."
The book was published in 2009. Soon after, Silvey started to hear about it at publishing conventions; booksellers reported having success selling the book. "That groundswell response to a book is something I always craved, because I knew it preceded other things."As a publisher, Silvey had to make financial predictions about every book on her list. "I gave my numbers, but said that if one book was going to outperform our predictions, I thought it would be Snowflake Bentley."
The book went on to sell over 100,000 copies in its first year of publication, and was awarded the Caldecott Medal. Calling Rider to tell her the news, Silvey said, "I've got good news; we just got the other 49 states."Silvey also had the honor of visiting Mary Azarian in Vermont. "When I told her what the Caldecott Medal would mean for book sales, I think she was in shock. She made me repeat the numbers."
More than a decade later, Silvey cites the book as a high point of her career. "I went with my team to celebrate in New Orleans, and we had a great party. When we walked out into the square there was a rainbow over the entire city. We felt like it was for us."
"If you publish something that's really meaningful to you, other people will see the value in it,"says Silvey. "This book is a great example of that. It represents everything I believe about publishing."
This, too, is the core of Wilson Bentley's story; he faced not only the challenges of photographing rapidly-melting snow crystals, but the pervasive doubts of those around him who did not understand the value of his lifelong pursuit. "Follow your passion, even if other people think it's silly,"says Silvey. "What do you believe in? What do you want to do? It's a story of self empowerment."