Announcement
2020 Alumnae/i Award Recipients Announced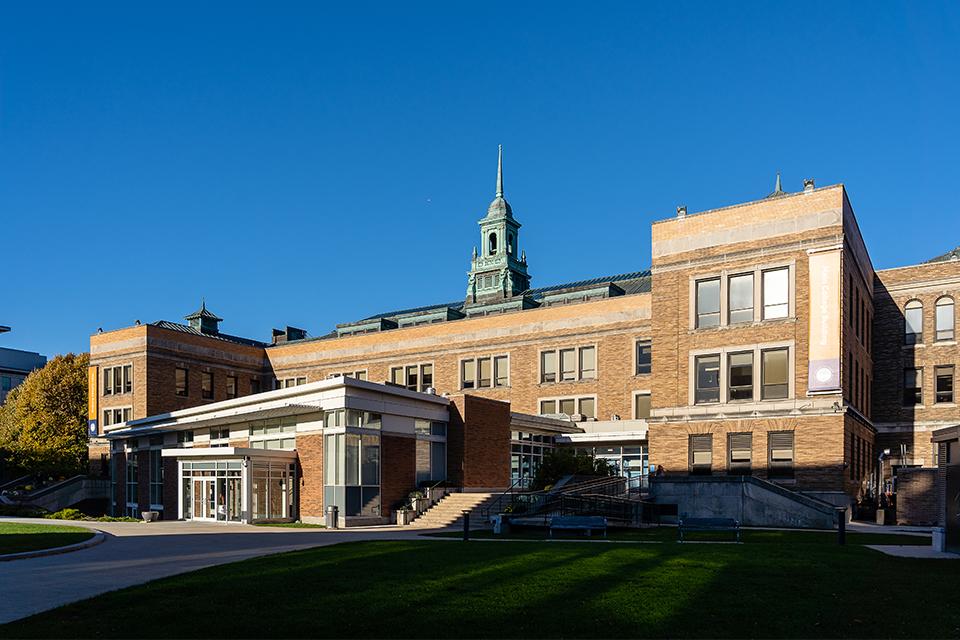 Congratulations to our distinguished 2020 Alumnae/i Award recipients!
We are pleased to announce the recipients of the Alumnae/i Association of Simmons University 2020 Alumnae/i Awards. These awards will be presented at Reunion 2020 when it is rescheduled.
Lifetime Achievement Award
Paula Dore-Duffy '70
Paula Dore-Duffy, PhD, a tenured Full Professor and Chief of the Division of Neuroimmunology in the Department of Neurology at Wayne State University School of Medicine in Detroit, Michigan, is the recipient of the 2020 Lifetime Achievement Award. She is recognized as a leading researcher in the neuroimmunology of Multiple Sclerosis (MS), the role of the blood brain barrier in Central Nervous System disease, and Central Nervous System plasticity and mechanisms that govern stress responses in the brain. Dr. Dore-Duffy was elected to the American Neurological Association (ANA) and is currently a fellow of that society. She is a member of the National MS Society Scientific Advisory Board and has served on scientific review committees for the National Institute of health (NIH), National MS Society, the Department of Defense, and the United Kingdom, Canadian and Italian Research foundations. Dr. Dore-Duffy has been a recipient of numerous grants from the NIH, the National MS Society, and the Eugene Applebaum Foundation as well as grants from numerous societies, foundations, and drug companies. She is currently on the editorial boards of several peer-reviewed scientific and medical journals.
Recent Alumnae/i Achievement Award
Tiffani Sykhammountry '16
While at Simmons, Tiffani Sykhammountry studied political science and interned at both the Massachusetts State Senate and the Gay, Lesbian, and Straight Education Network. She was also a campus visit intern and served as Student Director for Girls Preparing to Succeed at Hyde Park and Boston Teachers Union School for the Scott Ross Community Center. Even before attending Simmons, Tiffani was making her voice heard, participating in a panel at a national conference discussing organizing against bullying language. Today she is the National Finance Manager for the Kennedy for Massachusetts campaign. She was the National Finance Manager for the presidential campaign, Gillibrand 2020. In 2016, Tiffani became a Fellow with the Asian-American Women's Political Initiative (AAWPI), whose mission is to ensure that Asian American women and the Asian American community have a voice in their government. She went on to become a Program Facilitator for the organization and now serves as the Deputy Director of AAWPI.
Community Service Award
Carol F. Anderson '70
Since 2017, Carol Anderson has been serving as the Chair of the Board of Trustees at Beth Israel Deaconess Medical Center (BIDMC). She is a committed advocate for BIDMC, working tirelessly to provide a world-class experience to patients, families, staff, and medical students, and has built countless relationships with donors and the board community. She has been described as a weaver, not of cloth, but of people. One example of Carol's relationship building is an event called "Food is Medicine", which connected clinicians, doctors, and nurses at BIDMC and other area hospitals to raise money for the Greater Boston Food Bank, where Carol also served on the board, to help move people from hunger to health. In addition to leading from senior organizational positions, Carol is recognized for her effectiveness leading from the rear and working behind the scenes with little thanks or recognition, such as the role she played in the growth of the Reading Food Shelf in Reading, Vermont. She is a Director Emeritus at the Boston Foundation, a former member of the board of the Dana Farber Cancer Institute, and a former Trustee of Grove Hall Preparatory and the Dudley Square Preparatory Charter Schools in Dorchester. Carol is a Former Managing Director of HarbourVest Partners LLC. Carol majored in economics at Simmons and also has a degree from Boston University.
Alumnae/i Service Award
Margaret Marr Kearney '65
Margaret Kearney has been a very active member of her class. She has been responsible for the class of '65's fund raising for many years and has been actively involved in planning for her class's reunion this year. Over the years she has been a participant in the South Shore Simmons Club and the Simmons Professional Network and served on the Education and Travel Committee and on the Alumnae/i Association Executive Board. Maggie is also very active in the Town of Duxbury, Massachusetts. She served multiple terms as Selectman for the town and, for many years, has been the President of the Board of Directors of the Duxbury Beach Reservation, which owns and preserves Duxbury's wonderful barrier beach. Maggie co-compiled and co-edited a beautiful coffee table book on the beach's history called The Duxbury Beach Book. Before retiring, Maggie was an editor of college accounting textbooks for Houghton Mifflin Publishing Company.
Alumnae/i Service Award
Rita Taddonio Walsh '55
Rita Walsh has, for many years, served as the Class Agent of the Class of 1955, a class which she says is small but mighty. She is known for setting a high bar for her class, aspiring to regularly receive the award for the highest participation level among classes. Her class, with Rita leading their team, has achieved this status multiple times over the years. Her attentiveness to her class agent role goes beyond reunion campaigns or even annual campaigns to include Simmtober and Match Madness campaigns and class mini-reunions. Rita's history includes the wonderful story of how she and her mother conspired to have her successfully attend Simmons as a commuter student without her father knowing, until commencement, that she was going to school rather than work each day. While at Simmons, she majored in Library Science and the joined Raytheon until her retirement.