Campus & Community
10 Things You Didn't Know About My Mom, Lynn Perry Wooten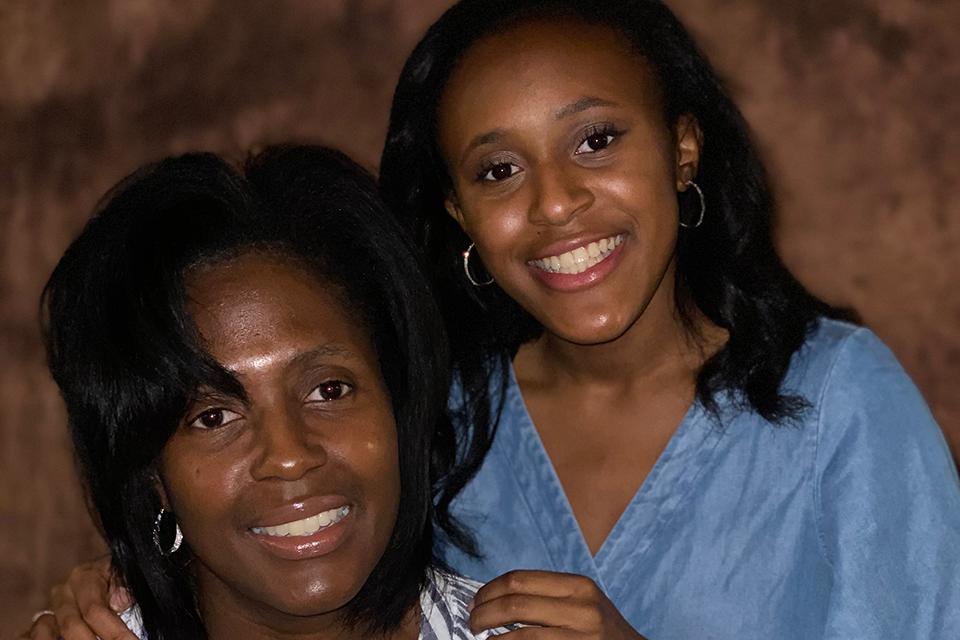 Jada Wooten gives us the inside scoop on her mom, Lynn Perry Wooten.
She's a neat freak and likes to organize things.
She loves naps.
She's a really good cook (some of my favorites are salmon, mac and cheese, and the Oreo cheesecake cupcakes she makes for my birthday).
She's a shopper.
She's a flexible vegan before 6pm (and she likes my cauliflower rice stir fry).
She's an only child.
We're book buddies (we have a two-person book club).
During pandemic, we've spent time watching Netflix and Hulu: All American, Scandal, and Self-Made: Inspired by the Life of Madame C.J. Walker.
She has three left feet (she loves music but she really can't dance).
I've been her tech support since shut down. And I'm over it.