Alister Inglis
Professor
Modern Languages & Literatures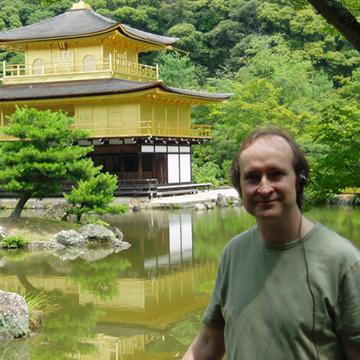 About Me
Alister Inglis is the professor of Chinese Language and Literature. Prior to joining Simmons, he taught at the University of Melbourne, Australia. 

His research focuses on Chinese traditional short stories of the Song (960-1276) and Yuan (1276-1368) dynasties. Inglis is best known for his translations of classical Chinese literature and also for his extensive research on Hong Mai's (1123-1202) Record of the Listener (Yijian zhi). This famous twelfth century text has become an essential primary source for historians conducting research on twelfth century society given the attention its short narratives pay to the lives of ordinary people; i.e., material that is often ignored by official history. Inglis' first monograph, Hong Mai's Record of the Listener and its Song Dynasty Context (NY: SUNY Press, 2006), is the first monograph-length study in English about this famous text.

Inglis is furthermore interested in fine art and practices various styles of Chinese calligraphy. He specializes in the "slender-gold" script which was made famous by emperor Huizong (r. 1100-1126) of the Song dynasty.
Research/Creative Activities
Inglis' current research centers on the "culture of romance" that Stephen Owen and others have written about in regard to Mid-Tang poetry and short stories whereby poets and author-compilers began to valorize their romantic life; the famous "Ren's Story" and "The Tale of Yingying" are prime examples. While this trend began in the Mid-Tang dynasty, Inglis focuses on the period of the Song, Yuan and Ming transition; i.e., from the twelfth to early fifteenth centuries. 

This research has, among other publications, culminated in a full-length translation of Luo Ye's The Drunken Man's Talk (Xinbian zuiweng tanlu) which will be published in 2015. The original is mainly a collection of short classical language stories and poetry focusing on romance and is, according to Oxford Bibliographies, "an essential primary source on the derivation of many important xiaoshuo works of the Song to Ming period."