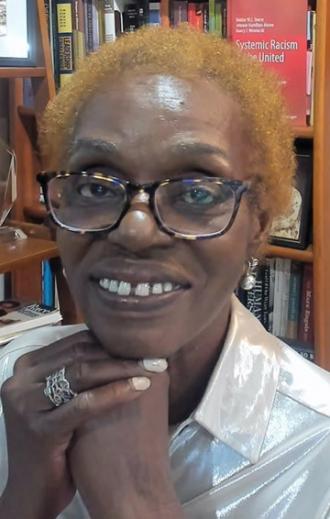 Welcome to the School of Social Work at Simmons University.
At Simmons, we offer exceptional training to students at all levels of their social work career. Our Bachelor's of Social Work (BSW) undergraduate major builds on the strong liberal arts base of the Simmons undergraduate curriculum, providing a range of skills needed for students to begin their careers as social workers. BSW graduates engage in a wide array of work, ranging from support of individuals and families to organizational and policy level work. Our Master's of Social Work (MSW) has a single specialization, clinical social work, and prepares students to work directly with individuals and families as independent social work clinicians. MSW students can elect to obtain a certificate in social work practice in one of four areas: K-12 school social work licensure, trauma, health care, or military families to specialize their skills further. The Doctorate of Social Work practice (DSW) is designed for MSW-prepared social workers who are seeking advanced skills and knowledge in leadership, teaching, and critical analysis of social work practice. DSW graduates are experienced practitioners seeking to lead and affect change in social work practice and education. The Doctor of Philosophy (PhD) is a research degree, training social workers and individuals in allied professions, to independently and collaboratively engage in research and scholarship that builds knowledge for practice. Our PhD graduates pursue careers in academic and research institutes, public agencies, non-for profits, and other settings. All of our degree programs are grounded in the principles of social justice.
The School of Social Work faculty are committed educators who see each student as an individual and who understand that learning is a journey. We understand that students come to Simmons with different life, educational, and work experiences, but a common commitment to core social work values and ethics. Our faculty work collaboratively with students, in all of our programs, to ensure that our graduates gain the knowledge and skills they need to successfully pursue their next career stage. We create a learning environment that values human differences and encourages all members of our School community to deeply consider how issues of equity, inclusion, power, and privilege intersect with social work practice, education, and scholarship and how our collective work can help foster more just outcomes for all people.
Simmons School of Social Work has broad reach as we innovate in the delivery of social work education through our online and on-ground program formats. Some of our students are based in the Boston area, others take courses from their home locations across the country. They all receive a premier Simmons University education. As a learning community, the Simmons School of Social Work is substantially contributing to improving the lives of individuals and the health and well-being of communities. We look forward to having you join us in this work.
Sincerely,
Johnnie Hamilton-Mason, MSW, PhD
Interim Director, School of Social Work
Eva Whiting White Endowed Professor