Mentoring
Among alumna Gwen Ifill's legacies is a commitment to mentoring and to nurturing a diverse and talented next generation.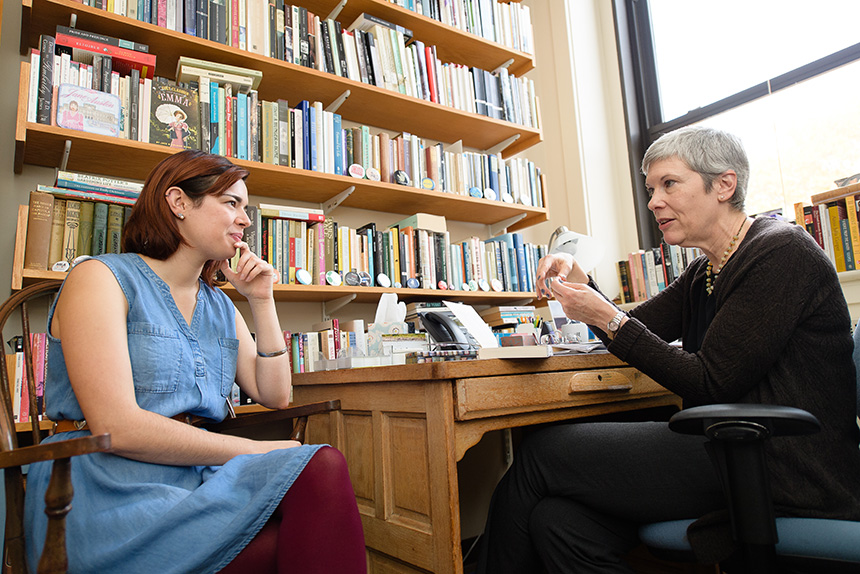 Gwen Ifill was a beloved mentor to so many young professionals, especially African American women in journalism and beyond. She also never forgot her own mentor while at Simmons, Professor Alden Poole.
The Gwen Ifill College of Media, Arts, and Humanities is finding ways to instill Gwen Ifill's values into all that what we do. We created a signature Mentor-in-Residence program to bring talented professionals to campus, a faculty mentor award in honor of Gwen Ifill's own mentor, and a Next Generation student work display that extends our exhibit dedicated to the life of Gwen Ifill as the model of a purposeful life. These new initiatives build on longstanding ways that Simmons University supports mentoring.
Mentoring is the blood that pumps the heart of an institution like Simmons where we aim to link passion with purpose. Faculty are the key ingredient in that transformation. They work with students inside and outside of class, ask them questions, push them to try something they might not be good at, see potentials that students themselves can't yet see. And in the process these mentors show students a world bigger than they imagined.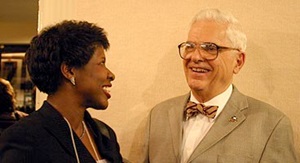 Perhaps Gwen Ifill said it best — as is so often true — in her inscription to Alden Poole in his copy of her book Breakthrough: "To Mr. Poole: Without whom I would never have pulled it off. Love, Gwen." When faculty spend their time and their heart on students at a place like Simmons, who knows what they'll pull off in the world. And when they do, their faculty mentor will be there saying, "I always knew they could do it."
Programs and Resources
Other key university resources for mentoring