Simmons Starts: Vaccine Updates; Return to Campus; and More - June 30, 2021
A Message from the COVID-19 Recovery Taskforce
As we begin a new fiscal year, we are looking forward to welcoming the Simmons community back to a vibrant campus. The continued improvement in public health conditions and campus vaccination rates are promising signs that we are on track to continue our phased reopening. Faculty and staff should continue to work with their managers and colleagues to make a plan for return to campus and remote work arrangements. In this edition of "Simmons Starts," please find additional information about the campus reopening, including updated guidance on mask wearing, travel, and campus access.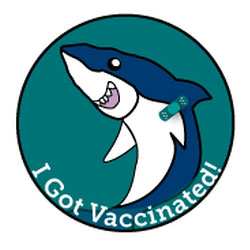 Simmons Starts
With the start of the fall semester right around the corner, we want to remind students, faculty, and staff of the importance of both getting vaccinated and uploading your immunization documentation (see instructions below). In order to safely return to campus, it is imperative that we make significant strides towards reaching our community vaccination goals.
Campus Updates
Mask Policy
Masks are no longer required outdoors on campus for fully vaccinated people. We will require masks indoors for all community members through the beginning of the fall semester to ensure that we can return to normal operations safely while monitoring both public and campus health data. Check the latest updates on our health protocols on the Protecting Our Community page.
Travel Policy
Simmons-sponsored domestic travel by faculty, staff, and students is no longer subject to health restrictions per CDC and public health guidelines. However, due to ongoing budgetary considerations, any travel that requires university funding will be subject to approval, and is dependent upon the availability of funds. Please visit the Return to Simmons page for more information.
International Simmons-sponsored travel, including Study Abroad, remains restricted through the end of the fall semester.
Updates to Campus Access Policy
We are asking all faculty and staff who are coming to campus during the month of July, whether for a one-time visit or to begin working regularly, to continue filling out the Campus Access Request Form so that we can confirm that the space you intend to use is available and accessible. However, we are no longer requiring faculty and staff coming to campus to check in at Public Safety or fill out a symptom attestation form upon arrival.
Key Dates
July 1: Campus begins to reopen for some faculty and staff
August 1: Campus officially reopens for faculty and staff; dining and other services resume
August 12-29: Move-in for RA/OL staff and students
August 24-31: "First Bite" Fall Orientation for incoming first-year and sophomore students
September 1-10: Undergraduate and graduate Welcome Days that include convocation, a candle lighting ceremony, and Connections Carnival
Return to Campus
As campus reopens for some faculty and staff starting July 1, we wanted to provide some updates on the campus as you head back in:
Dining services are not available during the month of July. Mail will not be delivered to offices until August 2, though you may continue to pick up any mail at Copy/Mail in the basement of MCB. Housekeeping will not be collecting trash from inside offices until normal housekeeping services resume on August 2. All trash should be placed in bins in hallways or lobbies so it can be collected.
The entrance to the MCB at 300 The Fenway is closed for construction in order to install a new ramp and ADA-compliant stairs. Visitors to campus should follow the directional signs leading people to the rear MCB entrance--this entrance is accessible via an elevator. The scheduled completion date for this project is early September. The east MCB ramp is also under construction for a new ADA-compliant ramp and is also scheduled to be completed in early September.
The west MCB ramp is also under construction and is behind construction fencing and will not be accessible until Spring 2022.
The installation of new card readers throughout buildings is nearly completed, but if you have any issues accessing your office, please contact Public Safety at 617-521-1112.
The Fens and Common grounds are being painted for the first two weeks of July. Commons Grounds will open August 2 and the Fens will open later in August when the students return to campus. Vending machines and water fountains are available.
Community Vaccine Update
As a reminder, being fully vaccinated against COVID-19 is required for all students before returning to campus this fall. If you have not already done so, please visit myhealth.simmons.edu to upload your COVID-19 vaccination record. You'll need to sign into the Student Health Portal using your Simmons login credentials. Documents can be uploaded to the Health Portal as an image, text, or PDF file. Questions should be directed to the Health Center at [email protected].
You can also view our frequently asked questions and learn more about Simmons' COVID-19 vaccination efforts.
Why I Got Vaccinated Campaign
Throughout the summer, students, faculty, and staff are sharing why they got vaccinated and what they're most looking forward to this fall.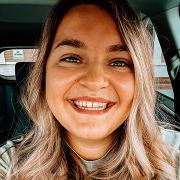 "I got vaccinated to protect my mother and the patients she works with as a nurse. I did it to protect my grandparents from getting sick, especially since I lost my maternal grandfather this past September. Most importantly I got vaccinated not just to protect myself, but to protect those I may come in contact with and stop the spread of COVID-19." — Amy Thissell '22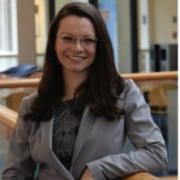 "I got vaccinated to protect myself, and other immunocompromised members of the community who rely on herd immunity to stay healthy, safe and alive!" — Sarah Cormier '05, Director of Annual Giving, Office of Advancement and Alumnae/i Relations



Tell us why you got a COVID-19 vaccine and what you're most looking forward to upon your return to campus. Send your response and a photo of yourself to [email protected].