Preparing for a Return to Campus - June 16, 2021
A Message from the COVID-19 Recovery Taskforce
Welcome to "Simmons Starts," a new bi-weekly e-newsletter that will be published on Wednesdays during the summer. As we prepare for a vibrant re-opening of campus, Simmons Starts will provide students, faculty, and staff with the latest news and updates – including details about campus enhancements and construction, vaccination goals and news, health and safety information, and updates about learning and working at Simmons.
If you have questions or content ideas for Simmons Starts, please email [email protected].
Simmons Starts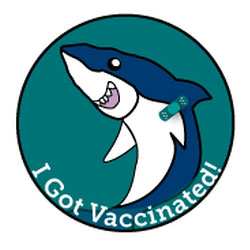 Simmons is excited to join President Biden and the U.S. Department of Education and participate in the "COVID-19 College Vaccine Challenge." Learn more about the challenge and view participating colleges and universities.
Our number one priority continues to be the health and safety of our community. Simmons has established target community vaccination rate goals of 70 percent vaccinated by July 1, 80 percent by August 1, and 90 percent by September 1. We will continue to keep you updated on progress towards these goals. 
As a reminder, we are requiring all students who are enrolled in classes on our campus to be vaccinated before they arrive on campus in the fall. To enter and upload your COVID-19 vaccine documentation to the patient portal, current students can visit myhealth.simmons.edu. Please contact the Health Center at 617-521-1020 or email [email protected] with questions. You can also view the frequently asked questions and learn more about Simmons' COVID-19 vaccination efforts.
'Why I Got Vaccinated' Campaign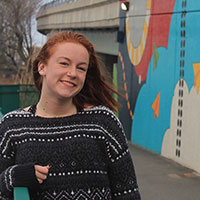 Throughout the summer, students, faculty, and staff are sharing why they got vaccinated and what they're most looking forward to this fall.  
"I got vaccinated so I could feel confident that I am keeping myself, my family, and my friends safe and do my part to ensure we can all safely return to campus this fall. I am looking forward to being back in the classroom for my senior year and getting the chance to see my peers and professors in person, rather than through a computer screen! I am also SO excited to see Boston re-opening in the coming months and get back to exploring the city I call home" - Kristin Meader '22
Tell us why you got a COVID-19 vaccine and what you're most looking forward to upon your return to campus. Send your response and a photo of yourself to [email protected]. 
Return to Campus 
Simmons is excited to welcome students, faculty, and staff back to campus! As we prepare for a vibrant fall that includes classroom learning, at-capacity residence halls, and participation in on-campus events and activities, please see the below timeline:
July 1 – Campus begins to reopen for some faculty and staff
August 1 – Faculty and staff return to campus
August 12-29 – Move-in for RA/OL staff and students
August 24-31 – "First Bite" Fall Orientation for for incoming first year and sophomore students
September 1-10 – Undergraduate and graduate Welcome Days that include convocation, a candle lighting ceremony, and Connections Carnival
Campus Enhancements
During the past year as part of the One Simmons project, Simmons has renovated spaces in all academic buildings and begun the process of constructing new library, labs, and classroom facilities. The goal is to enhance the living, learning and working environment. We are excited to be modernizing campus to better support our academic programs and to improve the student and employee experience.