Alumnae/i Feature
Inspiring Positive Change with June Scott '87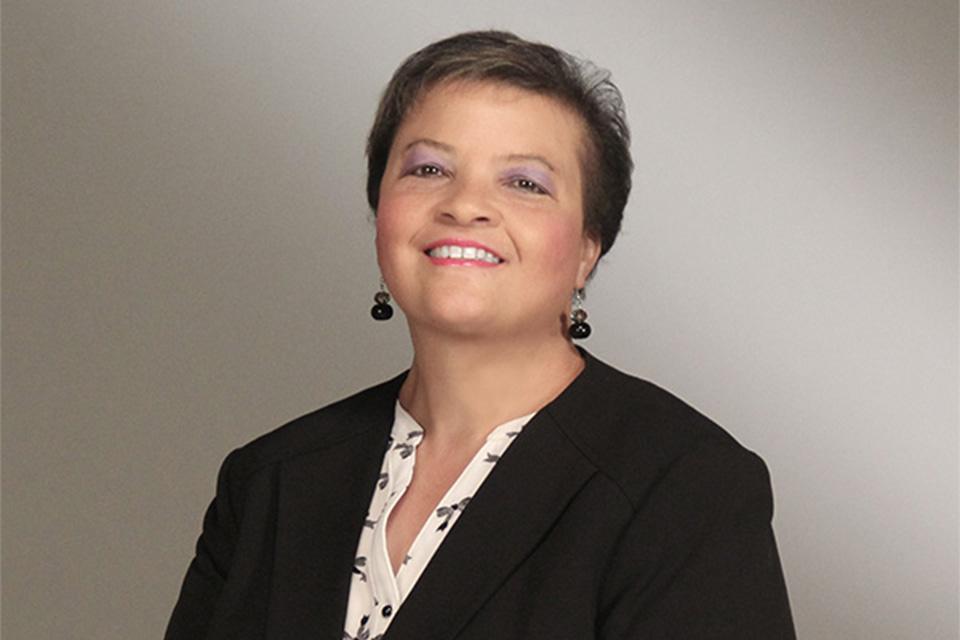 June Scott '87 tells us about what inspired her to create her company, Visual Vitality Consulting.

Tell us about Visual Vitality Consulting Inc.
I'm currently the President/CEO and Co-Founder of Visual Vitality Consulting Inc. which is owned and operated by registered nurses. My inspiration for co-founding Visual Vitality Consulting Inc. were my children and the patients I've provided care for in various settings. My daughter is blind and I've seen how difficult it's been for her to navigate businesses in terms of accommodations offered to promote inclusion, and dealing with social exclusion from peers. Both of my kids had issues with bullying in school when they were younger for being different. 
As for my patients, there has always been stigma around having a disability. I was surprised at the lack of unique training and education health care providers are exposed to that teaches them how to advocate for those with disabilities. Many didn't know much about the American with Disabilities Act of 1990 and the Rehabilitation Act of 1973. Also, as I've looked at many diversity and inclusion initiatives, I've consistently seen people with disabilities are left out of the equation. I wanted to be a change agent of advocacy.
What do you find most rewarding about your work?
Meeting and working with people with disabilities. I enjoy serving as a conduit to bring awareness and trainings to businesses that create positive change. It's rewarding to help them reexamine their way of doing business.
What does it mean to be a female entrepreneur and CEO?
Being a female entrepreneur and CEO has provided me a platform on a larger level to promote inclusion of a marginalized group, and it allows me to shape new ways of innovation in a variety of settings. I've been able to mentor young girls and women on what it means to have a voice that can inspire positive change and how they too can start a business. I've also been able to pursue my passion when it comes to speaking for those who find it difficult for speak for themselves. Being a nurse and a business owner put me in unique position to help businesses look through a different lens. We need more female leaders in the world.
How did your Simmons experience prepare you for your career?
When I attended Simmons I had an OPEN major, which had to go before the deans for approval. My degree ended up being a bachelor of arts in hospital administration, combining nursing, law and business classes. 
My experience at Simmons allowed me to pursue interests that would make a difference in the lives of others and that my voice mattered. The deans and professors embraced varied learning styles and pushed me to go out of my comfort zone and break through barriers that still exist today. 
Tell us about the course you teach at Simmons, "Disability 101: Something for Everyone."
I'm fortunate enough to come back to the Simmons community to teach a course that I co-designed on disabilities. It's a weekend intensive class that students from all programs can benefit from. It addresses disability awareness and issues faced by patients, families, caregivers, educators and business owners in all settings. We cover several different subjects including medical and social models of disability, legal implications, challenges in healthcare and other businesses, as well as ways to promote advocacy in all settings. The methods of learning include lecture, guest speakers, interactive dialog and hands-on experience outside the classroom. 
The quote that sums it up best is from a Simmons student: "This class opened my eyes and mind — every person that interacts with humans must take this class."