Student Story
Big Data in New Mexico and Making Apps at Google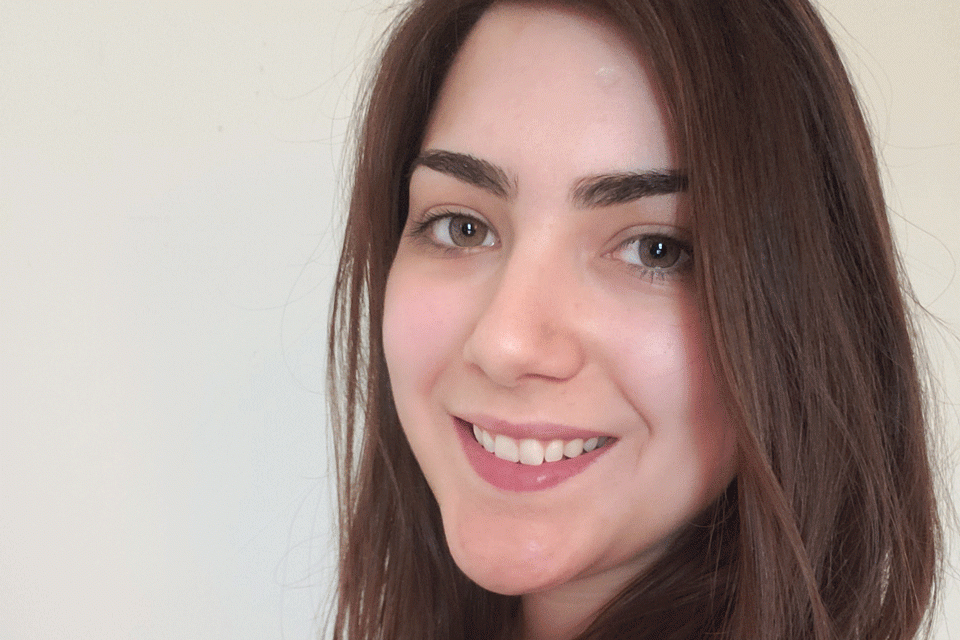 Dix Scholar, Amy Worth '19 on her learning experiences beyond the classroom.

What does it mean to be a Dix Scholar?
The Dorothea Lynde Dix Scholars Program is for women over the age of 24 or for women pursuing a second bachelor's degree. Dix Scholars make up 14% of the Simmons University student body, contributing to the diversity and maturity of the campus. We are strong women with unique backgrounds and Simmons returns the favor by providing us with individual services and support.
Tell us about your internship at New Mexico State University.
I spent 10 weeks this past summer at New Mexico State University at their Big Data Research Experience for Undergrads (REU). I was paired with a faculty member to plan a research project. I did the research, attended helpful workshops on related subjects (graduate school, presenting skills), then presented my project and findings to the other students and faculty involved. My research focused on using big data alongside the tools of computer science to aid in urban planning. More specifically, I was exploring how different urban factors lead to traffic accidents by using two years of traffic accident data from one city. I was fortunate enough to have a chance to present these findings again at the Emerging Researchers National (ERN) Conference in STEM, held February 21-23 in Washington, D.C.
At the REU and ERN conference I met students from across the country and from different backgrounds, researching many different topics of interest to me. I learned new applications for the knowledge and programming I learned in the classrooms at Simmons. I am so happy to have had this experience.
Tell us about the development course at Google.
For participating universities, Google hosts what they call a J-Term course on android development. I participated in a 5-day course at their Cambridge office in January. Similar to my REU in New Mexico, we learned new things, worked on a unique project, and presented to students and employees at the end. We learned the basics of android development, and created a few small Android applications.
How did you find these opportunities? How did you apply?
Half of these opportunities came from my own due diligence, and the other half from taking advantage of what Simmons had to offer. If you're a computer science major, make sure you're on the official student email list as this is how I learned about the opportunities at Google. Through that email I also learned about TechTogether, Boston's largest all female & binary hackathon. I am happy to share that my team won a sponsored challenge from the company Validity.
For my research experience at New Mexico State University, I used the National Science Foundation website to search for all the REUs they fund within my interests. I used a Google spreadsheet to store all the links to the sites of my interest with corresponding due dates. As far as applying to these opportunities, I needed to tailor my resume and request some letters of recommendations. My professors and my faculty advisor looked over my materials before I submitted the applications.
What is your advice to students?
Read your emails. Talk to your professors,  especially here at Simmons where class size is relatively small.  We have all the tools necessary to make a lasting impression on our professors and build a strong mentor/mentee relationship.