Passionate Leaders Project
The Passionate Leaders Project (PLP) supports undergraduate students seeking to enrich their academic and professional interests by funding learning opportunities beyond the boundaries of the traditional classroom. Students may request up to $4,000 through the PLP to fund a variety of activities, including, but not limited to: global experiences, research, internships, service projects, and creative endeavors.
How to apply
To apply for funding, applicants will submit a written statement:
Describing the overall project including activities, outcomes, and broader impacts.
Linking the project to future professional or educational goals.
After completing the project, students will be required to write a reflection that captures their experience and areas of personal and professional growth.
Read the full Proposal Guidelines.
We are now accepting applications for our Fall 2022 application cycle. The deadline is October 3, 2022.
For more information about the PLP, contact Rachel Oshinsky at [email protected].
Eligibility
Second semester sophomores, juniors, and seniors are eligible to apply. Although there is no GPA requirement to access PLP funding, students must be in good academic standing. Undergraduate students may receive PLP funding only once during their time at Simmons.
Goals
Engaging in research with a faculty mentor, studying abroad, or working within one's field of interest is essential to learning. The PLP strives to make these opportunities accessible to every Simmons student. Through the PLP students will:
Deepen their passion to address the challenges of an increasingly complex world.
Develop critical leadership skills and knowledge.
Attain and demonstrate key competencies, which prepare students for success in the workplace or future academic pursuits.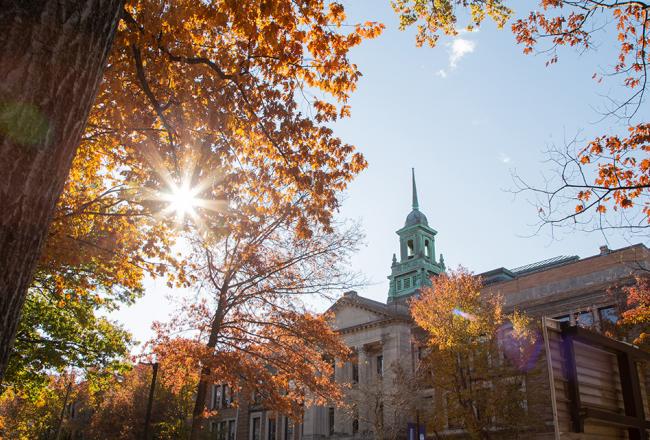 Meet the Fall 2021 Cohort
To give you a sense of what is possible within the PLP program, please review the fall 2021 projects!
Fall 2021 Cohort
Dr. Nakeisha Cody
Director of Undergraduate Research and Fellowships