Core Curriculum
Our core curriculum, the Simmons PLAN (Purpose Leadership ActioN) will prepare you for 21st century career success. It will help you find your purpose, practice leadership, and put your knowledge and skills into action.
General education, customized for you
PLAN provides a framework for you to develop your own understanding and practice of leadership, learn across disciplines, engage with the city of Boston and personalize key components of your academic experience.
All students have a common set of core experiences and themes, and receive guidance and support from faculty, but ultimately you will design your own academic experience.
You'll work closely with your advisor to choose courses that fit the university's requirements — and that also inspire and challenge you.
First Year
Immersion in university-level work
The Boston Course: develops your writing skills and engages you in the city of Boston
The Leadership Course: challenges you to think about yourself as a leader
The Simmons Course: Explore: supports you in your transition to college
Second Year
The Learning Community: understand a topic from multiple disciplinary perspectives
The Simmons Course: Experience: focuses on continued development of self-management skills, academic and career planning and the importance of directed goal-setting
Junior and Senior Years
Focus on chosen discipline and post-grad preparation
3D: Design Across Diverse Disciplines: create, design and propose a cluster of three courses that will address a topic, problem or issue from various disciplinary perspectives
The Simmons Course: Excel (Junior Year): focuses on career and life planning; internships, research, and service; employment and graduate school; and financial independence and planning
Capstone Experience: addresses mastery in your major
Key Content Areas
The key content areas are broad. Each represents a way of thinking about the world and approaching complex topics. Mastering each one will help you develop fully as an independent thinker, prepared not just to understand the world's problems, but to help solve them. 
Students will take one course in each of the following Key Content Areas:
Aesthetic Literary Artistic (ALA)
Scientific (SCI) 
Global Cultural (GC)
Social Historical (SH)
In addition to Key Content Areas, students will take one Quantitative Literacy (QL) course and two semesters of the same language. For more information, check out Smart Catalog and the full list of KCA and Quantitative Literacy Options.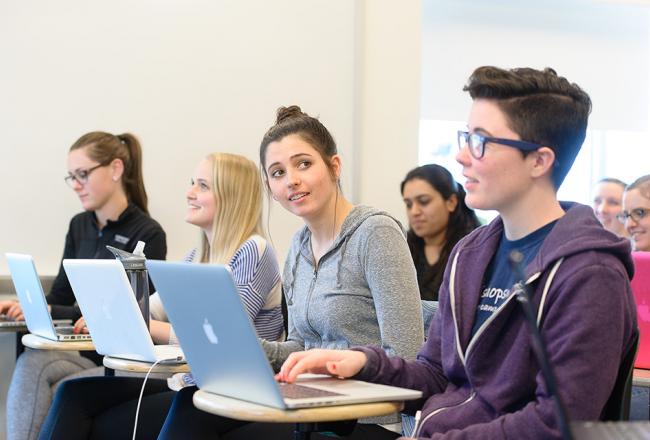 Courses
Our core curriculum allows students to engage with Boston, develop their own understanding of leadership and design key components of their course of study.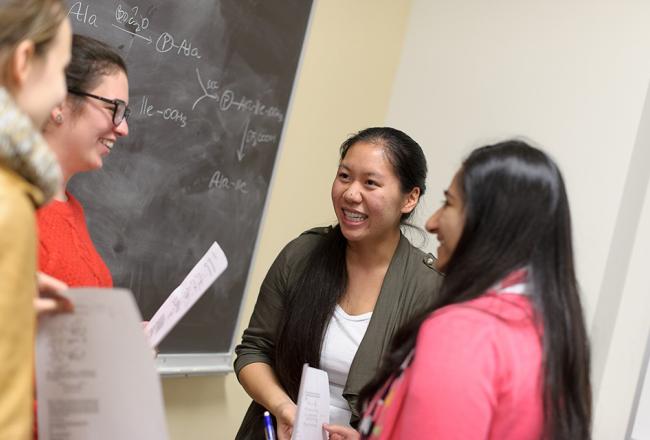 Essential Capabilities
PLAN is designed to help you gain the tools you'll need to succeed in your career and in life. Work on these essential capabilities is built into every course you'll take during your time at Simmons.
Essential capabilities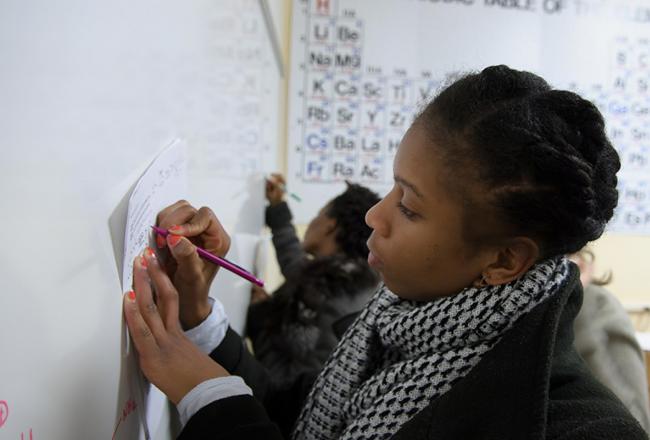 Advising
Check out requirements for our core curriculum and the resources available through Undergraduate Advising.
Undergraduate Advising