Exercise Science
Exercise science prepares students to pursue rewarding health and fitness careers.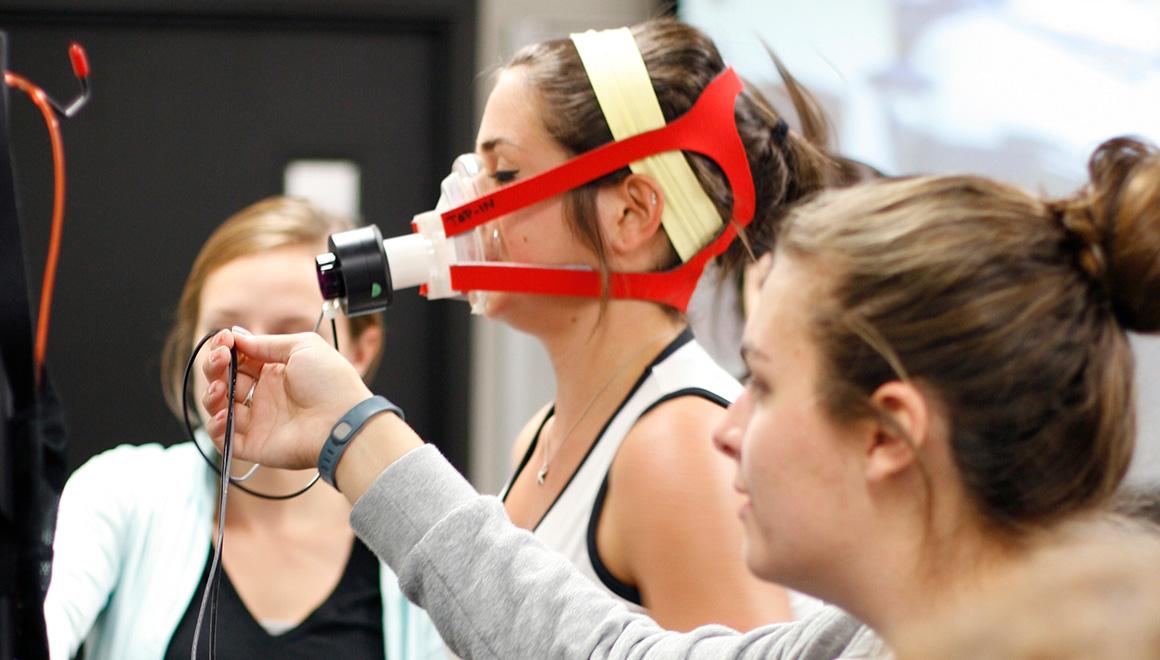 Are you ready to get moving?
You'll get a solid foundation in the science of exercise and health with& hands-on experience in the health/fitness industry. Our students are prepared for graduate programs in physical therapy, occupational therapy, clinical exercise physiology, kinesiology, and exercise science and careers in commercial fitness centers, health clubs, community centers, corporate wellness programs, and non-profit health promotion organizations.
Our students conduct clinical research, lead group exercise and personal training sessions, coach sports teams, and work in rehabilitation settings — with skills mastered in service learning with community organizations, at the Holmes Sports Center on campus, and in our world-class neighboring health centers.
Learn more about the Exercise Science Program.
Majors will complete four prerequisite courses, a core consisting of ten courses plus one elective spread out across their four years. All Majors are required to have CPR and First Aid Certifications by March 1 of their senior year. 3+3 Exercise Science/DPT students should refer to the undergraduate DPT course sequence in the course catalog. The suggested four-year sequence for core courses is:
The Exercise Science minor allows any interested student an opportunity to gain knowledge of the role that exercise plays in health and disease.
Required Courses
| | | |
| --- | --- | --- |
| BIOL 246 | Foundations of Exercise and Health | 4 |
| BIOL 332 | Exercise Physiology | 4 |
| EXSC 100 | Introduction to Exercise Science | 2 |
| EXSC 110 | Form and Function in Resistance Exercise | 2 |
| STAT 118 | Introductory Statistics | 4 |
Additional Exercise Science Elective
BEH 405A Mind-Body Medicine at the Massachusetts College of Pharmacy and Health Sciences is also an allowed elective.
Facilities and Equipment:
The Exercise Physiology lab contains a metabolic cart, five computerized data acquisition workstations, exercise ergometers and a treadmill.
Our students master skills in measurement and assessment of oxygen consumption (VO2), neuromuscular activation (EMG), thermogenic, metabolic, pulmonary and cardiovascular responses to exercise. The Holmes Sports Center serves as a living lab for Exercise Assessment and Prescription skills. The Holmes Sports Center is also the home to two new classes at Simmons University; "Strength and Conditioning and Form" and "Function: Resistant Training." 
Internship and Research Opportunities:
Simmons is located in the Longwood Medical area, home to world class medical, clinical and research facilities. Our students have done research in childhood asthma and in obesity at Children's Hospital, in amenorrhea at Brigham and Women's Hospital, interned in fitness/wellness at the BI/Deaconess Tanger Center and led exercise classes for cancer survivors at the Dana Farber Cancer Institute.
So you know that Simmons is a great place to be, you've learned about our programs, maybe even come for a visit...now you're ready to apply! Let's get started.
Assistant Teaching Professor and Director of the Exercise Science Program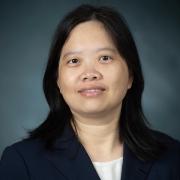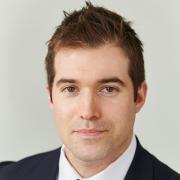 Assistant Professor of Practice and Internship Coordinator for the Exercise Science Program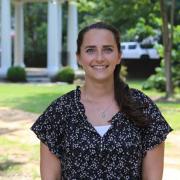 Adjunct Instructor for the Exercise Science Program