Music
You will be able to immerse yourself in a subject you love as you prepare yourself for a career that brings you lifelong joy.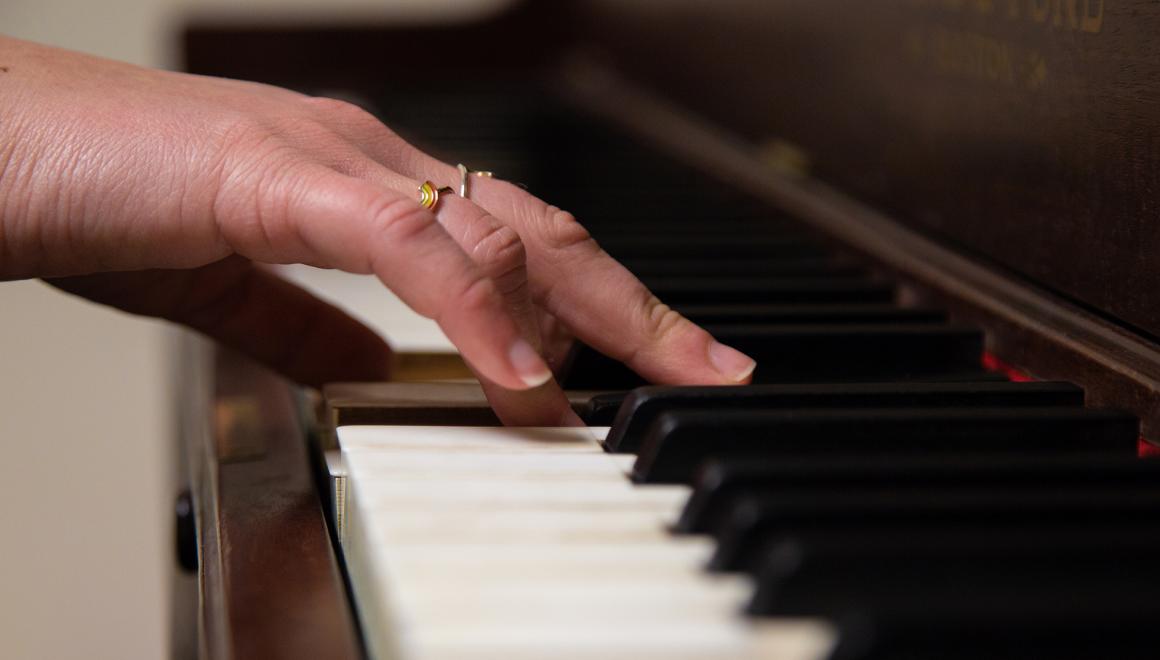 At Simmons, we believe in your passion for music
You can focus on music history or performance, or study music as part of arts administration. You'll enjoy Boston's rich music and cultural scene and attend concerts by world-renowned orchestras and performers. You will benefit from the extracurricular groups and partnerships designed just for our students. These include the Simmons Concert Choir, many performing arts opportunities and private lessons at the New England Conservatory. View performances and listen to samples of our students' work.
Our students find success in a wide variety of fields, including teaching, performance, arts management, marketing and development.
You'll work with an advisor to create a program of study around your interests and career goals. Many music majors choose to double major or minor in a complementary field, such as English, communications, management or history.
We also offer a music minor for students pursuing other majors.
Simmons students complete internships, build résumés, and enhance their education through access to world-class performing arts organizations.
Qualified students may arrange to pursue their musical studies at the New England Conservatory, one of the country's finest music schools. In addition, students in music courses and arts administration courses study the Boston Symphony Orchestra and the Boston Ballet, attending performances and meeting with individuals from those organizations.
So you know that Simmons is a great place to be, you've learned about our programs, maybe even come for a visit...now you're ready to apply! Let's get started.