Student Employment
Working part-time during the academic year is a great way to contribute to the cost of your education. The benefits of working extend beyond just extra money in your pocket — you gain valuable work experience, help manage your time, and studies have shown that student's who work part-time have higher GPA's!
Employment Opportunities
The Office of Student Financial Services oversees the student employment opportunities at Simmons. Students are able to search through and apply to the extensive listing of student jobs self-service.  
Student Employment is available to all enrolled, degree-seeking students and we've summarized your student employment options below.
Federal Work-Study Program
Many Simmons students are awarded Federal Work-Study as part of their financial aid package. This federally funded program helps provide part-time employment options for students with demonstrated financial need. In order to be considered for Federal Work-Study you must submit the Free Application for Federal Student Aid (FAFSA).  
Work-Study is not directly applied to your bill like other aid you may receive. Once you have secured a work-study job, you will receive a bi-weekly paycheck.  Many students will use this money to help pay for their personal expenses during the year.  
General Student Employment
For students who have not been award Federal Work-Study there are still many on-campus work opportunities available to you. In order to provide a variety of employment opportunities to students, the University has made funds available through various departments for "general employment." These positions are available to students regardless of financial need.  
To secure a job on campus:
All students can find information on the job application process and a listing of on-campus and community service opportunities on the Student Employment page.  
All students must complete an I-9 and a W-4 form with the Student Employment Office before you begin working at the University. For more information on these forms, please contact the Student Employment Office.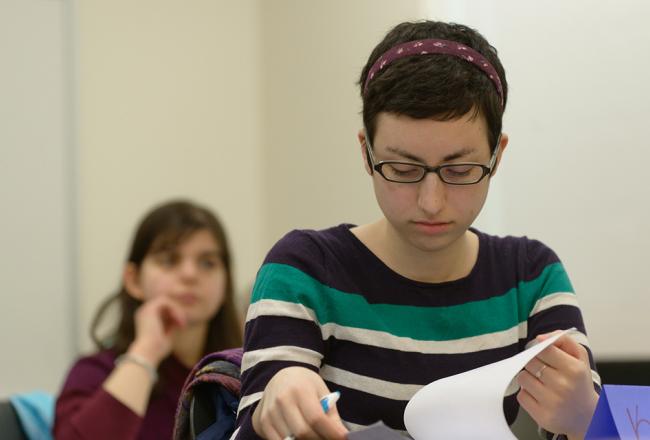 Frequently Asked Questions
Find answers to questions regarding student employment and work study.
Student Employment FAQs
Student Employment Office
(617) 521-2327

Mon-Fri, 8:30 a.m. to 4:30 p.m.

Main College Building, A-200