Home Field Advantage
As a women's institution with a strong athletics program, we know the value of women's participation in sports. Scholar athletes are among our top students. That's why we see so much potential for the restoration of Daly Field to help girls – and boys – in the Allston-Brighton community reap the benefits of participating in sports. 
"Turning an unusable and unsafe field into a state-of-the-art athletic complex for the entire community is exactly the type of innovation that makes Boston shine. I commend Simmons, a leading institution for women's empowerment in our City and the force behind the Daly Field renovation project, not only for investing in the Boston Public School system and in the health of the people of Boston, but also for giving students in the neighborhoods of Allston and Brighton resources to reach their full potential."

- Martin J. Walsh, Former Mayor of the City of Boston
Impacting Our Community
Simmons' lead role in the project as a Friend of Daly Field reflects our longstanding commitment to leadership development for girls and women, and to community engagement more broadly. Students at Brighton High School and youth involved in the Allston-Brighton Little League especially benefit from the enhancements.
"We want to groom our students not just as athletes, but as leaders, as critical thinkers, as community members who deserve to see we're investing in our students as much as they're investing in us and their education."

- Emily Bozeman, Headmaster, Brighton High School
We All Benefit:
At Simmons, women athletes are the top — and only — priority in the varsity sports program, which is focused on 10 NCAA Division III varsity intercollegiate teams. All Simmons athletes are students first; to enjoy the glory of athletic achievement they must possess the desire to study and compete in an environment that rewards and respects academic excellence.
In order for scholar athletes to achieve their full potential, they need reliable access to quality playing fields, particularly for soccer, softball and tennis. Before the opening of Day Field, the University had to arrange access to borrowed fields. The substantial Simmons commitment to Daly Field solves that problem in a way that also benefits the wider community.
Simmons University has strong ties to the Allston-Brighton community. Our students do community service and field work at a variety of places -- including: 
Addiction Treatment Center of New England 
Boston Green Academy Pilot School
Another Course to College
Covenant House
Franciscan Hospital for Children
Jackson Main Elementary
Edison Middle School
Children's Community Support Collaborative
Jewish Community Housing for the Elderly
Peabody Properties -- Charlesview Apartments
St. Elizabeth's Medical Center
Wingate Healthcare
Gardner School
Horace Mann School for Deaf & Hard of Hearing
Allston Elementary School
Brighton High School
Mary Lyon Pilot Highschool
Mary Lyon K-8 School
Edison K-8 School
Conservatory Lab Charter
Winship Elementary School 
Our commitment to Daly Field allows us to expand our community service in Allston-Brighton through our academic programs and the Scott/Ross Center for Community Service.
Athletics at Brighton High School offer students an enriching opportunity to develop athletic and life skills through participation in fall, winter, and spring teams for boys and girls. The restoration of Daly Field will directly benefit these Brighton High School teams:
Football – varsity and junior varsity
Soccer – boys and girls
Baseball – varsity and junior varsity
Softball
Tennis – boys and girls (shared team with other Boston Public Schools)
Brighton High's Athletic Director Randolph Abraham says having use of the renovated Daly Field facilities should help reduce injuries and help boost participation in sports; last year, about 400 students participated in at least one sport; this year it's 250. "We're seeing a decrease in athletics participation because of injuries – there have been a lot of injuries due to the condition of the field," says Abraham. "Having a beautiful facility will allow students to get excited about playing again.
"The community is completely behind us. But it's hard for them to get all the way to Dorchester to support us in a home game. We haven't played a home game in 25 years. It's a great opportunity. We're keeping families in the community. That means children are going to get to grow up being more active, having the kind of state-of-the-art facility you see in other communities, but clearly lacking in Brighton. We need this." 
The Allston-Brighton Little League enriches the lives of youth in the community – boys and girls – by fielding more than 30 teams in seven divisions. The league typically involves between 350 and 400 children and teenagers age three to sixteen. The league is an enthusiastic supporter of the Daly Field renovation for two major reasons:
The League will have a dedicated place to play – one that's consistently available, so families and other supporters always know where to congregate.
A safe, regulated field will reduce the number of injuries and attract more young people. 
"We have kids getting hurt because of the conditions of the fields we play on. We've had kids almost break their legs falling into holes. And if the field is under water, you can't go out there."
- John Reen, Allston-Brighton Little League Coach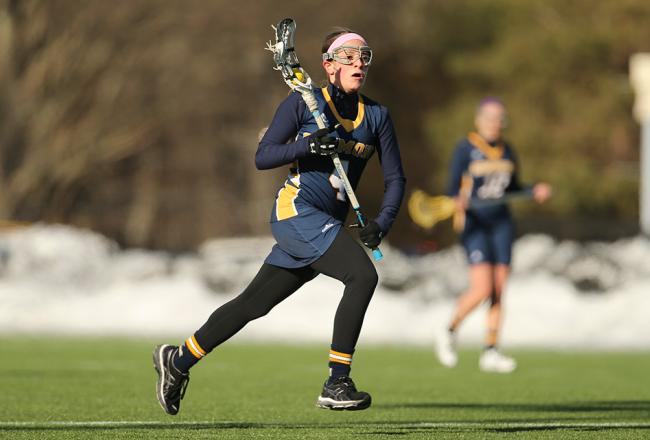 Leading Through Athletics
See how playing sports helps build leadership skills.
More Videos