Complete Your Undergraduate Education at Simmons
As an adult learner or transfer student in our fully online undergraduate program, you'll enjoy a fulfilling educational experience that connects you to our values-driven community from wherever you are. Simmons University prioritizes both students' academic success and well-being. With a student-centered approach to education, we offer a full range of student services dedicated to helping each student achieve their goal of completing their college education.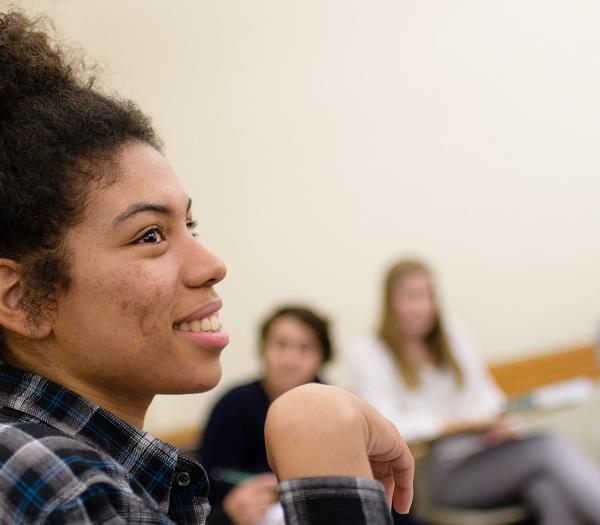 For more than 100 years, we have provided an education that empowers women to become leaders
With our reimagined fully online undergraduate program for adult learners and transfer students, we continue to open the doors to a high-quality education and professional preparation for even more bright and motivated women.
With in-demand programs in areas such as business and management, communications, computer science, marketing, public health, psychology and social work, our online undergraduate programs are designed to educate and inspire—while preparing each student for a rewarding future. 
Our online platform is intentionally built to fully connect you to our campus, where you can collaborate with faculty and peers as you boldly explore your passions and gain in-demand professional skills. While many universities are just beginning to move courses online, we've been offering online graduate programs since 2013. Our online learning technology is backed by years of research into how students and professors learn and teach most effectively in the digital space. Learn more about the student experience.
At Simmons, we understand that going back to college or continuing your education can be overwhelming. But we also believe that it's never too late to finish what you started. Our community is committed to helping adult college students feel welcome, encouraged and confident. In and out of class, our students, faculty and staff will make sure you know that you belong, and everyone shares a commitment to helping you succeed. 
Join us to earn your bachelor's degree and learn new ways to make a positive impact on your career, your family and your community. Learn more about the benefits of Online Education for Adult Learners at Simmons University.