Didactic Program in Dietetics Certificate
The Department of Nutrition at Simmons University offers programs to fulfill requirements to sit for the national credentialing examination to become a Registered Dietitian/Nutritionist (RDN).

Our Certificate in the Didactic Program in Dietetics (DPD), accredited by the Accreditation Council for Education in Nutrition and Dietetics (ACEND), fulfills the didactic component of the preparation to become a Registered Dietitian/Nutritionist (RDN).  This program is designed for individuals who already hold a Bachelor's degree from an accredited institution.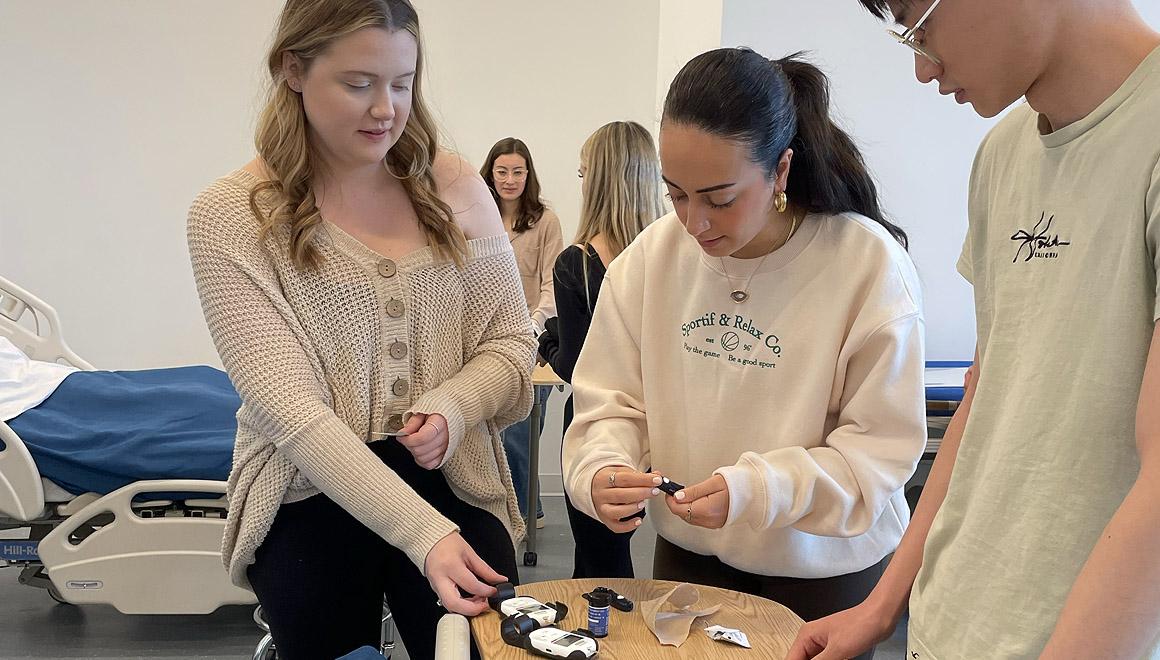 The DPD at Simmons can be completed on its own or combined with our Master's (MS) program in Nutrition and Health Promotion to also meet the Master's degree requirement of the RDN credentialing. Some of the MS courses contribute to the DPD program requirement. The Nutrition Department also offers an ACEND accredited Dietetic Internship (DI) program which fulfills the supervised practice component of the credentialing requirement. These 3 programs together fulfill all requirements for the RDN examination.
The DPD program can be completed in 1-2 years depending on previous coursework in the sciences and nutrition. Courses taken prior to enrollment at Simmons are evaluated on a case-by-case basis. Please reach out to [email protected] with your proposed transfer courses (course name, course number, institution where you took the course, and a course description).
Students obtaining their MS at the Tufts University Gerald J. and Dorothy R. Friedman School of Nutritional Science and Policy may apply for the joint MS and DPD program with Simmons.
What will you learn?
As a Simmons DPD student, students will gain a strong science foundation through a combination of advanced courses in public health nutrition and medical nutrition therapy, biology and chemistry with advanced food science and clinical dietetics.
"I've been able to thrive in multiple [nutrition] specialties. The skills [learned] from the program helped immensely." -DPD Graduate
Our students learn how to improve the eating behaviors, health, and quality of life of our culturally diverse population. You'll investigate the theories and best practices of food nutrition and health — and develop an appreciation of the relationship between nutrition and dietetics and other disciplines.
Our Faculty
Our DPD faculty are not only nationally known in their area of expertise, but are truly dedicated educators committed to the success of our students. Each has many years of practice experience in their areas of teaching. They have served on state government boards and national committees, and have won national awards.
"...how engaging and passionate the professor was about what they were teaching to the students!"
-DPD Student
Each student will have a faculty advisor in nutrition who will provide individualized guidance for coursework selection and career planning.
What are the next steps to become a Registered Dietitian Nutritionist?
Graduates of the DPD program at Simmons University are eligible to apply to an MS degree program, and ACEND-accredited supervised practice program, either at Simmons or elsewhere. Graduates of our MS-DPD program are eligible to apply to an ACEND-accredited supervised practice program directly and are consistently placed in their top choices.
We also have pre-select partnerships with the dietetic internship programs at Simmons, Beth Israel Deaconess Medical Center, Massachusetts General Hospital, and Hebrew Rehabilitation. This allows our graduates to apply early to these prestigious dietetic internship programs.
Our graduates have excellent Registered Dietitian examination pass rates and are sought after by prestigious health care organizations around the country. Many also go on to have successful private nutrition practices.
Ready to learn more?
We encourage prospective students to attend an information session to learn more about the programs that we offer. A member of the nutrition faculty will be available to answer questions. You can also reach out to the Director of Admission, Danielle Navarro, at [email protected].
Accreditation Information
Our Certificate in the Didactic Program in Dietetics is accredited by the Accreditation Council for Education in Nutrition and Dietetics (ACEND), 120 South Riverside Plaza, Suite 2190, Chicago, IL, 60606-6995 telephone: (312) 899-5400.
Effective January 1, 2024, the Commission on Dietetic Registration (CDR) will require a minimum of a master's degree to be eligible to take the credentialing exam to become a registered dietitian nutritionist (RDN https://www.cdrnet.org/graduatedegree).
In most states, graduates also must obtain licensure or certification to practice. For more information about state licensure requirements see https://www.eatrightpro.org/advocacy.
For more information about educational pathways to become a RDN, see https://www.eatright.org/become-an-rdn-or-ndtr.
Research, internships and clinical experience are essential to nutrition and dietetics education You'll have opportunities to explore your interests, build your skills, and develop mentoring relationships with leaders in the field. We take full advantage of our location in the heart of Boston, and more specifically the Longwood Medical Area.
Program Mission
The mission of the Simmons University DPD is to educate students and foster an appreciation of lifelong learning in preparation for supervised practice, and success in the nutrition and dietetics profession. We aim to prepare students to be effective in a profession that improves the eating behaviors and subsequent health and quality of life of a multicultural and diverse population, a profession that adds to the scientific investigation about food and health, and one that fosters an appreciation of nutrition and dietetics' relationship to other sciences.
The Didactic Program in Dietetics' goals and corresponding program outcomes are shown below:
Goal 1: Simmons University DPD graduates will be prepared to become competent entry-level dietetics professionals.
Goal 2: Program graduates will be well prepared to succeed in one or more of the following: a nutrition-related graduate program or nutrition-related employment.
Corresponding Program Objectives
At least 80% of students will complete program requirements within 3 years (150% of planned program length).
At least 70% of DPD program graduates will apply for admission to a supervised practice program prior within 12 months of graduation.
Of program graduates who apply to a supervised practice program, at least 55% of BS/ 80% of DPD students will be admitted within 12 months of graduation.
The program's one-year pass rate on the CDR credentialing exam for Registered Dietitian Nutritionists will be at least 80%.
At least 75% of DPD graduates will agree to being prepared for practice based on post-graduation survey.
At least 75% of supervised practice directors will rate DPD graduates as adequately prepared for practice.
Of DPD graduates who apply to nutrition/public health related graduate programs, 70% will be admitted within 12 months of application.
Of graduates who sought nutrition/public health related employment, 50% will be employed within 12 months of application.
This program is designed to be completed in 1-2 years depending on previous science and nutrition coursework. The Simmons academic calendar can be found here.
Graduate tuition is calculated on a per credit basis. The DPD program consists of 32 credits of science requirements and 43 credits of nutrition requirements. Additional student fees are mandatory and not included in the per credit tuition rate. More information regarding program cost and financial aid can be found here.  
Additional information regarding program information, cost, and policies can be found in the Nutrition Student Guide.
For more information about graduation rates, loan repayment rates, and post-enrollment earnings about this institution and other postsecondary institutions please visit collegescorecard.ed.gov.
Additional Program Costs
Laboratory coat ($35).
Individual course materials (e.g. books, access to professional electronic resourses) should be expected.
Membership fees recommended for the program may include the Academy of Nutrition and Dietetics ($58, OPTIONAL but strongly recommended).
Transportation to clinical and fieldwork sites ($30/semester).
Transportation, meal costs, and registration fees to attend professional meetings and practical experiences should be expected.
Most internships charge an application fee between $50 and $100. Additionally, there is a fee to register with the Centralized Application System (]~$50 for the first application and $25 for each application after) and $55 to apply to the computer matching process used to determine intern placement (through D & D Digital). Note that these fees are subject to change.
Ready to take the next step? We'll guide you through the requirements and deadlines — and get you started on your way.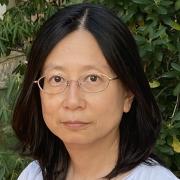 Professor and Director of Didactic Program in Dietetics