Application Requirements for the Online Undergraduate Program
The application process for the fully online undergraduate program at Simmons is intentionally personal. We want to get to know you as an individual, as well as your past academic endeavors and your future potential.
Application Requirements
Adult learners and transfer students applying to Simmons' fully online undergraduate program will need to gather and complete the following items:
Completed application - Adult learners and transfer students seeking admission to the fully online undergraduate program should apply through our application system. Just head over to the website to create your free account and get started on your application for the Simmons University online program.
College Essay/Personal Statement - Specific essay details can be found in the application.
Transcripts - Simmons requires transcripts from all previously attended colleges and universities. Copies of high school transcript(s) are also required unless you have received an Associate's Degree. Official transcripts should be sent directly by the institution, or through an official transcript e-delivery service, to the Simmons Online Undergraduate Admissions office.
Letter of Recommendation - One letter of recommendation is required (academic preferred if recently enrolled in school).
Resume or Curriculum Vitae (CV) - An up-to-date resume or CV is recommended, but not required.
Simmons has been closely following COVID-19/Coronavirus both here in the United States and abroad. In response to these extraordinary circumstances, Simmons University will temporarily accept unofficial transcripts. Official transcripts must be provided before enrollment. If you have any issues submitting any of the required admission materials, please reach out directly to your admission counselor at [email protected] or 1-855-963-1592.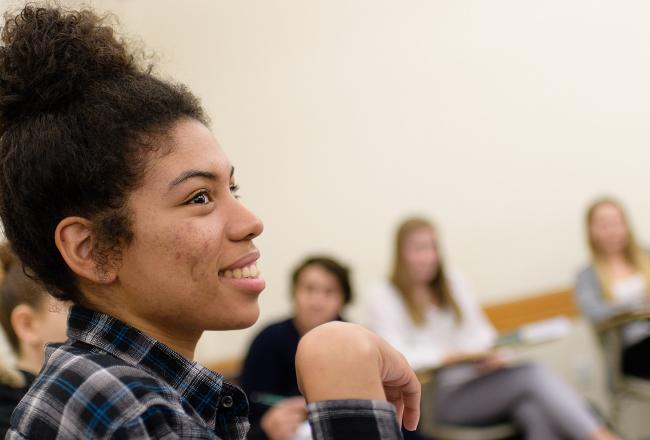 Complete Your Undergraduate Education at Simmons
As an adult learner or transfer student in our fully online undergraduate program, you'll enjoy a fulfilling educational experience that connects you to our values-driven community from wherever you are.